Action packed African weekend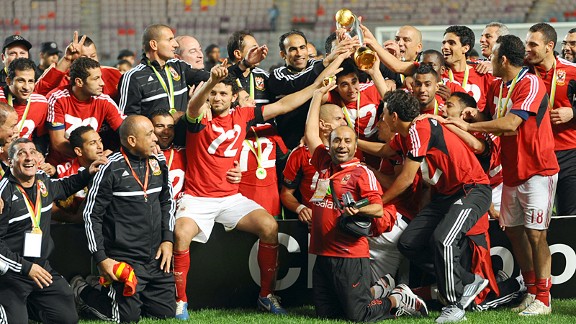 GettyImagesThe race to lift the CAF Champions League trophy resumes
It's a decisive weekend in Africa as some of the continent's biggest clubs will take a step towards playing in the region's Champions League.

Although the competition has yet to reach its main draw, many agree some of the biggest challenges of the tournament take place in qualifying. Three gruelling qualifying stages demand extensive travel, unknown conditions and sometimes unstudied opposition.

Some have not journeyed too far, like Zambian side Zanaco who play a southern derby against South Africa's Orlando Pirates, but others have traversed many miles. Zimbabwe's Dynamos are up north in Tunisia where they will face CA Bizerten. Their coach Callisto Pasuwa, admits it will be, "intimidating to play in North Africa but we have learnt our lessons from the past". Injury and illness concerns have been sorted out and the Zimbabweans can pick from a full strength squad.

Distance will not concern Kenyan champions Tuskers who play at home but they have a larger concern. They will be in for the biggest battle of many of their players' career as they host title-holders Al-Ahly. Even though they beat St Michel of the Seychelles 7-1 on aggregate in preliminary qualifying, the margin of that win will likely mean very little against Africa's most successful club.

The Egyptian side are not the only big name making their first appearance at this stage of this season's competition. Sudanese side Al Hilal take on Ivorian champions Sewe Sports in what is expected to be a fiery affair. Al Hilal are unbeaten in their league after four rounds but the West Africans are banking on their experience to see them through.

Eyes will be trained on Angola where two important fixtures take place. Al-Merreikh (the other Sudanese side in the tournament) will play Recreativo do Libolo and Esperance take on Primeiro de Agosto. Al-Merreikh have a new coach, Mohamed Kouki who has been honest about his team's current status. "There is no harmony, I am still building," he said after they drew for the second time in their league earlier this week.

Esperance are far more settled. The Blood and Gold are favourites for their tie, although their manager Maher Kanzani, has urged his players to be wary because "the first rounds of the competition always produce surprises".

The team that has experienced the most difficulty, though, are Ghana's Asante Kotoko whose logistical problems in Algeria have caused them to lay a complaint against JSM Bejaia to CAF. The Ghanaian side trained in Algiers earlier in the week and were told the drive to Bejaia could be completed within the CAF stipulated time of two hours, so they would not have to fly.

Four hours after leaving, they arrived at a hotel they have described as sub-standard. Reportedly, it has no running water or heaters and with the country still wrapped in winter cold, the players are struggling to adjust.

While they get used to the rigours of the land, the continent's young talent will kick off the CAF under-20 tournament in the same country. The hosts open the event against Benin, before Ghana take on Egypt. The other group's matches will begin on Saturday with Nigeria playing Mali and the DRC against Gabon.

The Gabonese will field the event's youngest player, aptly named midfielder Junior Bayhano Aubyang who is just 16 years and 82 days old. He is one of seven players under 17 at the tournament. Gabon will play two of them and Benin also have two youngsters.

For them, as well as all the other participants, much is stake. The event is one of the most important in the development of players and scouts will be out looking for future talent.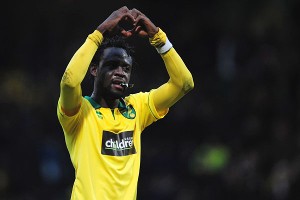 Jamie McDonald/Getty ImagesNorwich's Kei Kamara is a Sierra Leone star
While the youth search for ways to make big impacts, another African already has. on Friday in Norwich, Kei, a documentary about Norwich City forward Kei Kamara will be screened. It tells the story of the Sierra Leonean footballer from his childhood days which were clouded over the country's civil war to his journey to Gambia, the United States' Major League Soccer and now the Premier League.

Kamara's story has been turned into a documentary, directed by Dave LaMattina, which charts his path from schoolboy to refugee to soccer star. "To see where he has come from to where he is now a great story of resilience," LaMattina said. "So many people would be bitter and closed off after what he's gone through. But Kei is a loving, genuine guy."

He was the first Sierra Leonean to score in the English Premier League when he netted against Everton, a match that was probably watched by many of his countrymen. People in Sierra Leone pay the equivalent of US$0.15 to watch EPL matches at a cinema, which are now full for Norwich games.

If either the clubs or the under-20s need inspiration, they need look no further than Africa's favourite Canary.