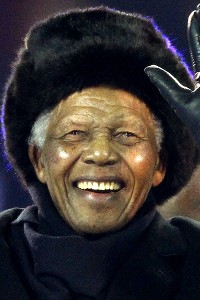 Thomas Coex/AFP/Getty ImagesMandela waves to the crowd at the 2010 World Cup final closing ceremony.
Being in the presence of greatness is not a feeling. It is an experience -- a life-changing state of mind.

Anyone who was at Soccer City on the day of the 2010 FIFA World Cup Final could not have helped but feel its resonance.

A raucous crowd of some 85,000 people responded as one with deep respect and deference as Nelson Mandela, in a gold cart, was wheeled around the stadium to mark the end of South Africa hosting a very successful World Cup.

Weeks earlier, he had lost and buried a great-granddaughter just before the opening ceremony. Continue Reading...