Neville Southall: The Binman Chronicles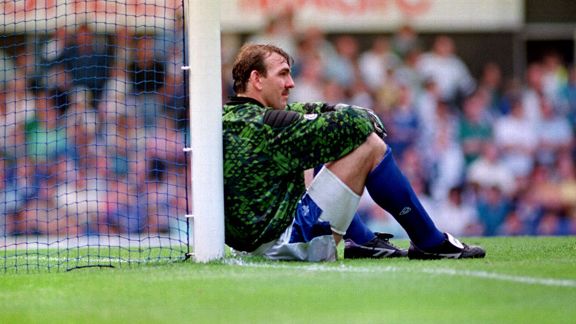 OtherWales and Everton legend Neville Southall is one of the most fascinating characters of the Premier League era.
Rating:


These days, with football and footballers everywhere, all the time -- from Joe Hart's shampoo adverts to the endless hype and froth on both back and front pages -- Neville Southall would have been an uneasy fit.

To goalkeeper Southall, football was a job -- one he was determined to do as well as humanly possible, but a job nevertheless. During his heyday as one of Everton's greatest-ever players, the teetotaller sometimes wouldn't stick around for the celebrations that followed important victories. He'd played his part in achieving those results and, work done, it was time to go home. There was no flashiness, no interest in the notion of football 'celebrity'. He wouldn't have given today's rolling 24-hour sports 'news' mongers much to talk about.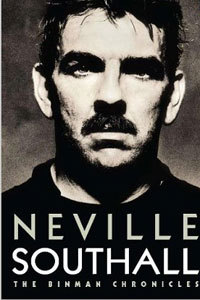 OtherNeville Southall is the fourth-oldest player to have ever appeared in the Premier League, doing so for Bradford at the age of 41yrs 178 days.
He is still applying his exacting standards to football -- but now, as his individualistic autobiography The Binman Chronicles relates, he is doing so as a teacher of youngsters on the Kentish coast. This latest meander in a wandering football life came about when, while playing for Dover, he became a mentor for children from difficult backgrounds. Here, as throughout his career, he doesn't suffer fools. When one teenager decides to hurl abuse at him on a damp training pitch, he shrugs and tells him 50,000 people have screamed far worse at him. "Is that really the worst you can think of?" he asks, getting on with his work as the teenager slopes off.

Although Southall, a dazzling and sometimes implausible shot-stopper, often enjoyed the camaraderie sport can provide, he has always been happy to go his own way and be in his own company. After beginning his playing life at Llandudno Swifts following a mix-and-match series of other jobs (including, of course, binman) in his native Wales, he ended up, via Bury, at Everton where, under Howard Kendall in the 1980s, he and the team scaled immense heights.

But by the time the 1990s kicked in, their star had faded. Against Leeds on the opening day of the 1990-91 season, Southall spent half-time on the Goodison pitch, sitting quietly against a goalpost as he contemplated a 2-0 deficit. "I thought I'd had a s*** first half, and just wanted to clear my head," he explains. "People said I wanted a move or I was simply bonkers. Neither was true." As the downward spiral continued, Mike Walker came in from Norwich. Southall's contempt for him remains undisguised. He felt he had to tell him to sign some good players sharpish, or Everton would be relegated. In the end, he was only the smallest of margins away from being proven right.



Then, following more than 15 years and 750 games at Everton, Southall was shown the door, rather clumsily, by Kendall, back as manager but in vastly reduced circumstances. And so off he wandered again, keeping on going at clubs including Bradford (for whom he played in the top flight at the age of 41) and Torquay.

In a world as conformist as football can be, Southall being his own man has been enough for some to mark him out as some sort of eccentric. But perhaps it's more the case that he is an individual whose no-frills style comes over loudly, clearly and refreshingly in the telling of his entertaining story.

Neville Southall: The Binman Chronicles (with James Corbett) is published by deCoubertin Books and priced at £18.99 (hardback).