Gameweek 18: Boxing Day Fantasy Preview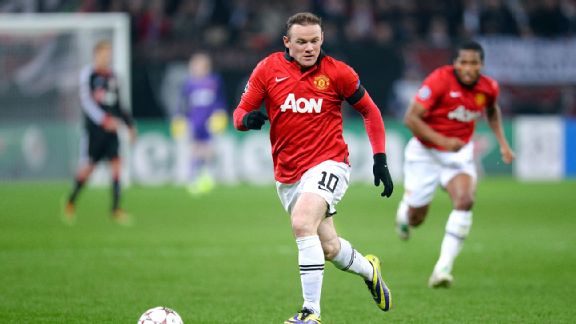 Lars Baron/Bongarts/Getty ImagesManchester United's Wayne Rooney will be carrying the offensive burden for a team dealing with injury issues.
The Christmas crunch continues on Boxing Day and rotation changes are likely. There is one chance to check announced lineups as Hull and Manchester United play the early game.

THURSDAY

Hull (5-5-7) vs. Manchester United (8-4-5)
Hull has three straight draws and plays well at home, surrendering just three goals in eight games. . . With Robin van Persie out injured, United need Danny Welbeck, but he is doubtful with a knee injury. Also injured is Nani. Wayne Rooney is in magnificent distribution form and is overdue to score, but will be a marked man.

Aston Villa (5-4-8) vs. Crystal Palace (4-1-12)
Fantasy dud Christian Benteke is out with a knee injury. The battered defence of Villa, which has lost three in a row, may get Ron Vlaar back.
Crystal Palace's Maroune Chamakh had his goal-scoring streak stopped and is suspended with five yellow cards.

Cardiff (4-5-8) vs. Southampton (6-6-5)
Troubled Cardiff will be against the no-longer-defensively-strong Saints. Adam Lallana is the rare bright offensive light for Southampton.

Chelsea (10-4-3) vs. Swansea (5-5-7)
Chelsea come off a drab 0-0 draw at Arsenal. Eden Hazard leads the Blues with six goals. Chelsea's forwards are horrible fantasy players and lineup changes from Monday's game are likely. . . Swansea fantasy failure Michu is out with ankle and foot woes. Wilfried Bony is not the offensive answer to a Swans team minus injured Nathan Dyer, who leads the team with four goals.

Everton (9-7-1) vs. Sunderland (2-4-11)
The Blues, with only one loss, need more productivity from Romelu Lukaku. Leighton Baines could return. Ross Barkley had a marvelous free-kick goal to boost his confidence. Ball hog Kevin Mirallas ignores open teammates. Seamus Coleman has two goals in two games and is the top-ranked fantasy defender. . . . The bottom-feeder Black Cats are miserable with John O'Shea an injury doubt and Wes Brown suspended.

Newcastle (9-3-5) vs. Stoke (5-6-6)
The surging Magpies are getting offensive help from Yohan Cabaye, while Loic Remy is in goal-scoring hibernation and Cheick Tiote is suspended.
Stoke is holding on to their mid-table position with scoring from Peter Crouch and Charlie Adam. Crouch has two goals and an assist in his last three games.

Norwich (5-4-8) vs. Fulham (4-1-12)
A win and two draws in the last three games give the Canaries hope for a home result against wretched Fulham. The one semblance of Fulham's attack, Dimitar Berbatov, will have a late fitness test.

Tottenham (9-3-5) vs. WBA (3-7-7)
Emmanuel Adebayor, exiled by the now-fired Andre Villas-Boas, was given a start against Swansea and scored a brace. He will start and be a good bet to score against the Baggies. Drained of confidence, Roberto Soldado welcomes defensive pressure on someone else. Tim Sherwood will be in charge of his first game as Spurs' newly named manager. Paulinho is suspended and Aaron Lennon an injury doubt. . . .The Baggies have seven draws and no player with more than three goals.

West Ham (3-5-9) vs. Arsenal (11-3-3)
The sorry velvet Hammers have scored only 14 goals and are on relegation watch. Fantasy favorite and fourth-best goalkeeper Jussi Jaaskelainen could again be mysteriously benched in favor of Adrian. . . .The Gunners hope to get Laurent Koscielny back from a cut knee. Alarm bells concern Aaron Ramsey and Theo Walcott, who took no shots in the dismal draw against Chelsea. Lukas Podolski is ready to go and may spell Olivier Giroud, who blew two chances to break his goal drought.

Manchester City (11-2-4) vs. Liverpool (11-3-3)
The marquee game of the day has the premiere player in the world and two in-form teams colliding at the Etihad. Sergio Aguero is out injured but Alvaro Negredo and Edin Dzeko will have their shooting boots on. Pablo Zabaleta is needed back from injury and Joe Hart will be in the nets again. City have a perfect home record (8-0-0) and have scored 51 goals (35 at home with only five conceded). . . .In his last four matches, Luis Suarez has scored 10 goals with four assists. Jordan Henderson is an assist machine and Raheem Sterling has three goals and one assist in his last three games.

Fantasy captain recommendations:
Suarez, Hazard, Rooney, Coleman.