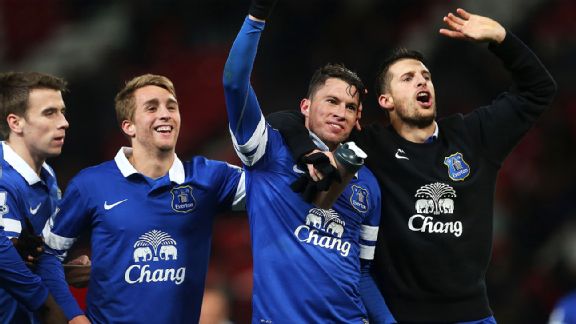 John Peters/Man Utd/Getty ImagesEverton will be looking to celebrate another historic win on enemy turf when they face Arsenal on Sunday.
Everton ended one of several longstanding away droughts earlier in the week and the Blues travel to the Emirates on Sunday trying to end another. There are a number of similarities between the respective records, for those grasping at possible links to the Old Trafford win, with Everton winning once either side of four draws and 16 defeats heading into both fixtures.

- Report: Everton eye McGeady deal

In addition, like the victory in midweek, the Blues are aiming for just a second Premier League success at the home of one of the top sides. Continue Reading...