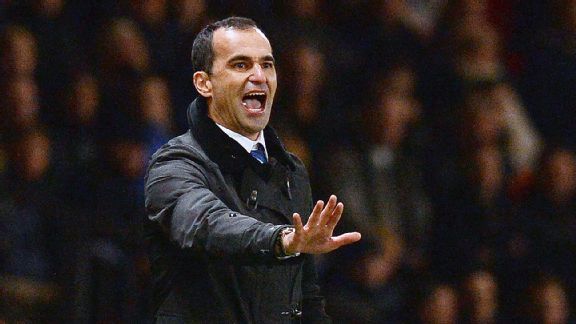 AndrewYates/AFP/Getty ImagesRoberto Martinez guided Everton to their first win at Old Trafford since 1992.
Such was the unbridled optimism beforehand, with Roberto Martinez signalling his attacking intentions and boasting a squad fresh from dismantling Stoke, it felt like a case of waiting for the bubble to burst.

Fortunately, for those of a royal blue persuasion, the expected implosion never arrived. Evertonians have craved this kind of performance at Old Trafford for years. The team arrived full of confidence, and left with a well-earned three points.

The knives remained in the kitchen drawer for this gunfight; the Blues finally fought fire with fire after years of doomed defensive surrender, and it paid dividends as the 21-year famine on this ground ended in style. Continue Reading...