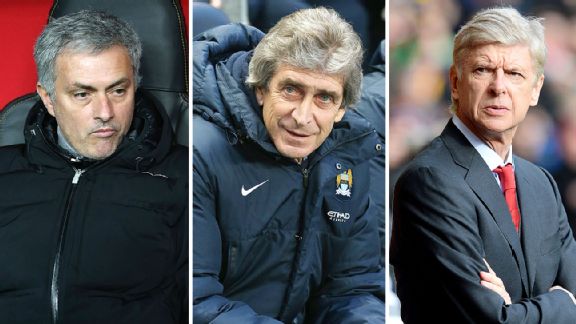 Getty ImagesThe pressure will be on the likes of Manuel Pellegrini's Man City and Arsene Wenger's Arsenal to catch up with Jose Mourinho's Chelsea.
Jose Mourinho spoke with a straight face, but it was difficult to know whether he was being completely straight with his answer.

After his side's 4-0 win over Tottenham Hotspur, the Chelsea manager was asked the question that is increasingly coming to define this title race and may well decide it.

Would he prefer to be in his team's position, nine points clear and with all those wins in the bank, or Manchester City's, three games in hand but sure in the knowledge that victory in all of them will put them top on goal difference? Continue Reading...