The art of transfers is a delicate business. A multi-million pound gamble, there is potential to calculate the risk by the consideration of certain factors. Yet with so many players to chose from, certain approaches have begun to display themselves.

The familiar shopper: There are those who seek comfort in familiarity. Indicative more of a manager's preference than a football club, it is something Roberto Martinez could be accused of this summer. From the moment his Wigan side began to display attractive football, the conjecture unfolded about what a better set of players could achieve under his guidance. Finally awarded that opportunity this summer when he agreed to fill the vacancy left by David Moyes, he was not the only one to move on to Merseyside.

Arouna Kone, Joel, Antonin Alcarez and James McCarthy were all significant members of his side's momentous FA Cup run. They also contributed to the club's eventual relegation to varying degrees. Seeking out those you've worked with previously can prove complicated.

Arriving in a new scenario with those you've worked with before can prove a more solid guarantee of performance and expectation. However when cherry-picking former employers, there's a very real possibility of over-paying. Martinez largely avoided that due to Alcarez's expiring contract and the fact Joel was a loanee at Wigan, whether McCarthy and Kone will prove value for money remains to be seen.

The name-brand shopper: Former Stoke City manager Tony Pulis was guilty of this particular strategy. Happy to invest the majority of his budget in names that had proven themselves in the Premier League, his approach was relatively scattergun.

For every success story like Peter Crouch, there was Wilson Palacios, who has struggled to recapture the form that earned him a big money move to Tottenham Hotspur from Wigan Athletic in 2009. Pulis was also unable to look past the British Isles, bar the odd foray into Major League Soccer and it is telling that under Mark Hughes the club have looked to sign players from the Netherlands, Spain and Germany.

The personal shopper: Where Pulis had control, there are those who are instead expected to trust the judgement of a Director of Football. Prevalent in the Premier League at both north east clubs, the implementation could not be more polarising. A dangerous flirtation with relegation last summer forced Sunderland into significant change.

In came a continental team of negotiators and scouts with a fine pedigree in Italian football. Knowing Di Canio had been somewhat extravagant in the transfer market at Swindon, Di Canio was asked to suggest qualities he wanted in a prospective player. Like some kind of match.com for managers, those above him in the hierarchy set about sourcing the individuals, with Di Canio at least allowed to chose from a clutch of names whom he would prefer.

With thirteen new faces to blend into his squad, it can be an arduous task and one he has at times appeared to shirk by benching his new faces in place of those who know the league. Where Sunderland have at least shown variety in their foreign acquisitions, the same cannot be said for Newcastle.

'Re-sale value' is a buzzword under Mike Ashley. All signings are made with a view to selling on for a profit to fund the next spate of talent. Lacking flexibility, a solitary summer signing proves just how stubborn those at Newcastle can be.

Buying for the system: Contrasting Newcastle's strict approach, is a far more lax one. Prevalent at West Ham United, after securing Andy Carroll fairly early in the window, Stewart Downing's arrival represented the crossing ability Carroll would thrive on. Offered to Newcastle, At 29 Downing was too old to hold a significant sell on value that would appeal to Newcastle. However for the Hammers, Downing affords them a required set of skills and thus all other factors pale in significance.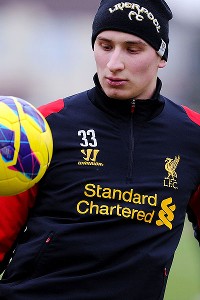 John Powell/Liverpool FC/Getty ImagesJonjo Shelvey: Moved from Liverpool to Swansea for a purpose.
A similar consideration is taken in at Liverpool and Swansea. When the club paid £6 million for Jonjo Shelvey, it was revealed to be the culmination of years spent watching the player "When I spoke to the Swansea chairman [Huw Jenkins], he said they had been tracking me from my Charlton days," Shelvey told the club's official website.

In Shelvey, Swansea looked for a player with the technical abilities to meld into their current midfield. The club's signings and you'll note how many fit the dynamic and tactical mantra already applied to the squad. During their first season, Swansea were lamented for their unwillingness to be direct with possession. Shelvey provides that skill. Keen to play the ball forward, he looks to quickly bridge the gap between the middle and final third.

The same could easily be said of the players Brendan Rodgers has brought to Merseyside. In need of a physically dominant centre-back he signed Mamadou Sakho. With the ambiguity surrounding Luis Suarez's future, Iago Aspas was provided to be the diminutive, drifting, Spanish speaking forward.

Different to West Ham however, Swansea and Liverpool also look with the future in mind. Possessing a long-term strategy, of Swansea's nine summer signings and Liverpool's eight only one was over the age of 25-years-old. Keen to exploit both the UK and foreign markets, it is understood one of the reasons Michael Laudrup was hired was for his ability to exploit the Spanish market; typified by his acquisition of Michu under the nose of rivals.

The late day splurge: Indicative of how successful a club have been in the months preceding the deadline, both Arsenal and Manchester United were guilty of this approach. Arsene Wenger's lack of activity looked concerning after an opening day defeat to Aston Villa, however in securing Mesut Ozil, the mood around the Emirates has changed somewhat drastically. Failing to remedy some of the squad's other frailties, it places a significant amount of pressure on the German international.

That same expectancy could easily be placed on Marouane Fellaini too. Evoking qualities of the 'familiar shopper' - David Moyes could have had he Belgian midfielder for £23million had he moved quicker in the window. Reports of late bids for Sami Khedira and Wesley Sneijder suggested just a tinge of panic at Old Trafford following their 1-0 defeat at Anfield.

Blessed with a number of approaches to attempt, clubs can often meander between the respective ideas depending on manager and situation. Defining which is the best can be difficult as the relationship between spending and success is not exact, with the variety of approaches what make the Premier League such a competitive prospect to watch.