What's at stake in Sunday's derby double header?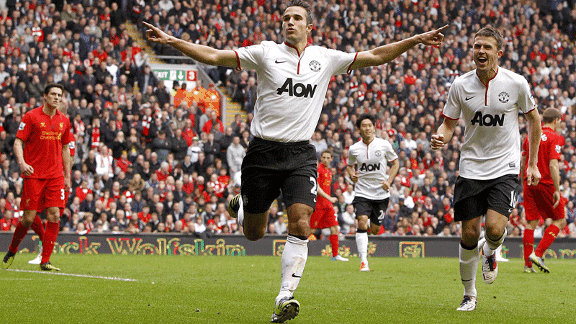 PA PhotosLiverpool and Manchester United kick off Sunday's massive Premier League double header, with Arsenal v Spurs following soon after.
Perhaps Sunday's brace of crunch derby matches has come a little too early for all concerned.

Tottenham Hotspur's work in progress is just beginning; they are still ushering in new recruits. They have swiftly gone from a one-man team to the type of squad a Football Manager fetishist might construct.

Arsenal have done the opposite. They have reacted to the transfer window in the manner of a reluctant employee getting up late for work and then questioning the point of turning up at all.

Manchester United's fixture list has given them little time to get used to the strangeness of a new era. First Chelsea, now Liverpool, with City following very soon, too. David Moyes must learn the language of managing the biggest club in the country via total immersion.

With two Premier League wins under their belt, no goals conceded, and some enterprising football played, Liverpool are perhaps the best set of Sunday's quartet. Or they would have been without the inconvenience of extra time against Notts County in midweek. There, Kolo Toure, Bouake's answer to Jamie Carragher, had established himself as a new cult hero, but succumbed to a groin injury that he may struggle to recover from in time to play against United. A small squad already looks stretched in a key position.

Later in the campaign than the third match day might better tell the lie of the land in terms of the comparative strength of the two rivalries, though both Spurs and Liverpool are in their best positions for a long time to strike at the team they love to beat most of all.

Merseyside's Reds would relish the chance to hand David Moyes his first defeat as Manchester United manager. The Scot has an unremarkable record against Liverpool. As Everton boss, he never won at Anfield. There is a scab to be picked at for the team that has been living in the shadow of its Mancunian rival for far too long. Sir Alex Ferguson's exit felt like a cloud had finally blown from over Anfield.

"Mr Ferguson," as many fans who refuse to acknowledge his given title call him, as neither Bob Paisley or Bill Shankly were similarly honoured, presided over the years of their club's decline. Liverpool were usually so far off United that victories over them, while sweet, could never compensate for that lack of primacy. Only in one Premier League season -- 2001-02 -- did Liverpool finish above Ferguson's United. Liverpool were only ever involved in three other title chases. In each one -- 1995-96, 1996-97 and 2008-09 -- United finished as champions. A new era at Old Trafford gives the Merseysiders fresh hope.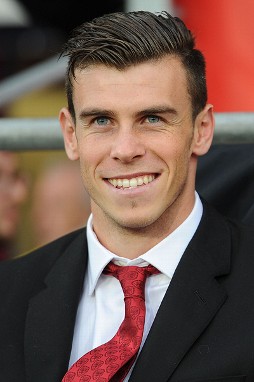 Matthew Horwood/Getty ImagesTottenham have already begun to get used to life without Gareth Bale.
Tottenham, meanwhile, even with Gareth Bale's pink-adorned limbo taking such a long time to conclude, have added the personnel to take them beyond Arsenal, though Sunday may be too early a juncture to prove that.

Arsene Wenger is of that mind. "In our job, there is a technical risk when you buy more than three players because you unbalance the stability of the squad," he said on Friday. "It is difficult when you bring so many players to predict how they will do."

This might be the case for a game so early in the season but in the long run, a strengthening in all departments can only push Spurs beyond their rivals. Without Bale, Tottenham have exhibited new strengths. They are yet to flow properly, and have relied on a penalty to win both their league matches, but solidity has served them well. A strong foundation is being laid, especially in a talented midfield unit.

Wenger's refusal to "panic buy," as he termed it, means Andre Villas-Boas will be fully versed in what his new team will face. Shankly, whose hundredth birthday will be celebrated with a minute's applause at Anfield, was of a similar mind. "Same as last season," he would say, when asked about his team selection at the start of a new campaign. It served him well until he was forced to rip out the veterans in 1970.

Arsenal are hardly held back by ageing legs, but new blood is in meagre supply when one of their two additions is Mathieu Flamini. Wenger is shouldering significant blame for a summer of stunning stasis, including those mystery bids for Gonzalo Higuain and Luis Suarez that never had a chance of coming off.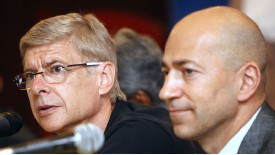 APArsene Wenger and Ivan Gazidis have not delivered what they promised at the start of the summer.
With Wenger still able to live off the value of his past achievements, chief executive Ivan Gazidis is the target of deepest ire. He is seen by a growing number of dissenters as too in thrall to Wenger to push the manager's hand into action. He is yet to prove himself to supporters by landing the big deal to match his big talk of cash reserves. Arsenal will win the "Net Spend League," but their hopes of much else have hardly been increased by such dithering.

Ed Woodward at United may empathise. Moyes spent his summer being deluged in transfer talk but the executive vice-chairman has been painted as the greater villain of the piece. Both he and Moyes have been far more approachable than Ferguson or David Gill ever were, but that counts for little when results and deals are expected to be delivered.

Daniel Levy at Tottenham has set an example for both Woodward and Gazidis, and FSG at Liverpool too. In selling prized assets for outlandish sums and then replenishing Villas-Boas' squad with high-grade talent, Levy has shown himself to be a pin-sharp practitioner in a market all three others have found very difficult this summer. Holding off the Bale deal has also prevented his rivals from picking off Real Madrid's surplus players.

Levy's successes, however, place pressure on Villas-Boas to match them on the field of play. Anything less than fourth would represent abject failure and surely put his job in danger. Arsenal's clear vulnerabilities were not capitalised on last season. The same cannot be true at the end of this campaign.

The corresponding North London derby last season swung on the dismissal of Emmanuel Adebayor. Spurs were ahead and dominant, only to be blown away.

Much the same happened when Liverpool hosted United last year. This time it was Jonjo Shelvey whose self-combustion swung the match. He left the field in gesticulating anger at Ferguson, who grinned in amused satisfaction as Shelvey was ushered down the tunnel.

There will be no Ferguson this time. Horizons have lowered at Anfield, to where fourth would represent success, but the chance to derail United is a glittering prize on the way to achieving that aim. The same goes for Spurs at Arsenal, though they expect to finish the season above their rivals.