10 things we've learned about Premier League so far
Ten things we've already learned about the Premier League:

1. However much Spurs chairman Daniel Levy tries to play hardball, Gareth Bale IS going to Real Madrid for a world-record fee. Why? Because Spurs have already spent the money on Roberto Soldado, Paulinho, Etienne Capoue, Nacer Chadli and probably Erik Lamela.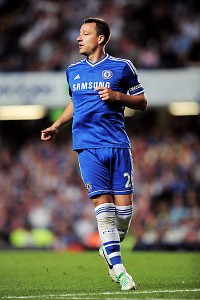 Jamie McDonald/Getty ImagesJose Mourinho appears to have lit a spark under John Terry, who appeared in only 14 Premier League games last season.
2. John Terry is a reborn player under Jose Mourinho. Terry was almost in exile last season, featuring in only 14 Premier League games. But he remains the team's best defender, and Mourinho has wasted no time restoring him to pole position. The results could be seen as Chelsea hardly gave Manchester United a sniff of goal at Old Trafford.

3. Cardiff City can defy the prophets of doom and stay up. Their win over Manchester City underlined the work ethic and organisation Malky Mackay instills in his teams. He is a manager to watch. Plus an intimidating atmosphere will help Cardiff get a healthy return of points at home.

4. David Moyes needs to brush up his PR a little. His opening weeks at Manchester United have featured two howlers -- firstly implying that Wayne Rooney was simply there as cover for Robin Van Persie, then saying his former players Leighton Baines and Marouane Fellaini should leave for Old Trafford "for the good of their careers." Can you imagine how Moyes himself would have reacted to that remark in his Everton days?

5. Newcastle United are in a bit of mess again. Whatever he says for public consumption, manager Alan Pardew must be privately seething that he has been undermined by the jaw-dropping appointment of Joe Kinnear to oversee transfers. It will end in tears. Blame owner Mike Ashley for this half-baked plan which isn't helping the atmosphere around the club one bit.

6. Arsenal have got the supermarket trolley ready for a last-minute dash around the shelves. But their biggest plus so far is the form of Aaron Ramsey, about whom there have been a few doubts. He looks ready to blossom now.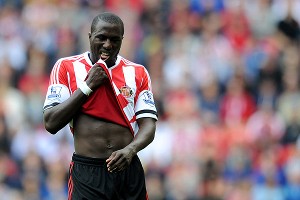 Chris Brunskill/Getty ImagesJozy Altidore has come a long way from his days at Hull City and is capable of scoring as many as 12 goals for Sunderland this season.
7. Jozy Altidore, the American striker, can be a hit at Sunderland. He was just a kid when flopping in the Premier League last time at Hull. But as recent U.S. displays have shown, he has extra craft and better movement now. I expect him to score 10-12 goals this season in the league, and that will be a decent return. Jozy was off the mark for his new club in the League Cup this week. More will follow.

8. The form of Manchester City and England keeper Joe Hart is worrying. His hopeless flap for Cardiff's second goal was the latest in a series of blunders (think England versus Scotland and City losses at Sunderland and Southampton last season). He is still a top keeper but has started to look a somewhat shaky one.

9. Paulo di Canio's "management by hand grenade" style might mean his Sunderland reign will be short. If Mourinho is the "special one," then Di Canio is the "volcanic one." I give it until Christmas before there is some mighty bust-up and a parting of the ways.

10. What has Juan Mata done to upset Jose Mourinho? The little Spaniard has been the darling of Stamford Bridge for two seasons but found himself on the bench for the big match at Old Trafford. Arsenal are sniffing and they won't be the only ones. If he goes, Chelsea fans will be mystified.