PL Top 10: Players we'll miss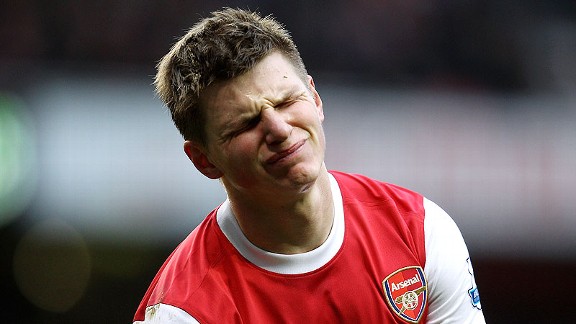 Paul Gilham/Getty ImagesAndrei Arshavin was one of the Prem's more frustrating players.
New seasons are always exciting for the new players who emerge, either by promotion from the second tier (hello, Crystal Palace's Jonathan Williams), promotion from the well-stocked youth ranks of Big Club X, or via the wonderful spend-for-all that is the transfer window.

But amid all the excitement, it is with a heavy heart and teary eyes that we must lament the loss of some equally folkloric lads who won't be gracing "The World's Best League In The Universe" for the about-to-begin campaign. Seriously. We'll miss this lot. Won't we?

1. Andrei Arshavin/Gervinho
Let's begin with a pair mashed into one because really, you'd have to magically fuse them in order to create one moderately competent player. The impish Russian danced into our hearts with his four-goal night at Anfield in 2009 and staggered back out of them with three hopelessly ordinary years since, including one goal and three assists in the past two seasons. Meanwhile, Gervinho's reliable gift of missing the goal from six yards out was consistent comic relief. Nine goals in 46 EPL games tell the obvious story of his wasted potential. He's now at Roma, looking to rehabilitate in an upwardly mobile side that should better suit his pacey, confused style.

2. Jamie Carragher
The stoic Scouser was never the flashiest defender. He was never the fastest, either. Or the most elegant. Or the most composed, or agile, or graceful, or effortless. But the league gave him well-deserved respect not just for being a one-club man, that rarest of things in a mercenary modern era, but for his unflinching leadership at Anfield. In 17 red-faced seasons, the bully from Bootle never gave less than his all. Should Brendan Rodgers' precocious XI fail to provide a required sharpness at the back, the Kop end would be happy to have Carra back.

• Palmer: New kids on the block
• Brewin: PL Top 10: Reasons to watch
• Brewin: PL Top 10: A point to prove

3. Joey Barton
To open, a choice quote by Haruki Murakami, noted Japanese surrealist author: "What the world needs is a set villain that people can point at and say, 'It's all your fault!' " Granted, Murakami was musing on the way global warming was affecting his running, but he easily could have been referring to the firebrand in the Queens Park Rangers midfield. Noted Twitter abuser, armchair song lyric philosopher, Morrissey fan and wannabe Tom Joad of football, Barton has been steady tabloid fodder ever since he made a cigar disappear in a teammate's eye. What magic. He'll still make headlines in the Championship this season -- especially when paired with Karl Henry in midfield. Just don't remind him which league he's in.

4. Clint Dempsey
By now we've all come to terms with his motivations and reasons for moving back to the United States. It all makes sense and few can really begrudge his decision. Yet the Prem will be a little worse off without his tempestuous, selfless play in the attacking third. White Hart Lane's loss is Seattle's gain.

5. Carlos Tevez
Ever since he famously sulked and refused to enter a Champions League game, leaving then-manager Roberto Mancini looking more ruffled than his salt-and-pepper hair, there's been an impending sense of doom surrounding the combative Argentine. It wasn't a question of whether he'd eventually leave the north-west -- "When I finish my contract I will not return to Manchester, ever. Not even for holiday. Not for anything," he sniped in 2011 -- but a matter of when. Juventus finally ended his misery this summer with a competitive bid and a move that made sense for both sides. Serie A's defending champion finally had a forward with the workrate and eye for goal to complement that gorgeous midfield, while Sheikh Mansour off-loaded one of his squad's fatter salaries and more sizable egos so that Manuel Pellegrini could get to work building a squad in his understated image.

6. Gareth Bale
What? He's still here? Never mind, then.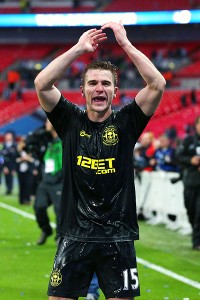 Alex Livesey/Getty ImagesCallum McManaman deserves to be in the Premier League. Will he be out of it for long?
7. Marko Marin
Right place, wrong time for the Bosnian-Serb/naturalized German attacking midfielder as his dream move to Chelsea last summer quickly descended into ... well, the opposite of a dream. Injured on a preseason tour that derailed his full first-team debut, Marin clocked only 163 minutes of EPL action, the very definition of "peripheral." Failing to impress Roberto Di Matteo or Rafa Benitez, his recent loan to Sevilla surely spells the first of many seasons away from Stamford Bridge.

8. Callum McManaman
Remembering the ease with which he tormented Manchester City in the FA Cup final makes one wonder just how long it will be until someone snares the Wigan tyro and brings him back to the level at which he's shown he belongs.

9. Christopher Samba
The very definition of awful. Intended to prevent QPR from suffering relegation, Samba's January signing actually hastened the Hoops' demise, such was his gift for missing tackles, committing brainless fouls and displaying all of the positional awareness of a bloodhound with a sinus infection. (April's 3-2 defeat to Fulham was his spectacular nadir.) Making $150,000 a week for his disastrous 10-game cameo, Samba was brave to apologize to fans and offer free tickets as compensation for his shortcomings, but surely the chance to witness his error-strewn efforts up close almost made things worse. Winning barely 60 percent of his aerial battles (Samba is 6-foot-4) and showing none of the skill that made him so fearsome while at Blackburn, he's since returned to Anzhi Makhachkala and relative obscurity.

10. James McClean
The young Irish winger's settling in for the season with relegated Wigan, where hopefully the lack of hype or focus from the sporting media will help him rediscover just why Sunderland fans initially fell in love with him. To be fair to the lad, playing for Steve Bruce and then Martin O'Neill, two of the most tepid managers in the game, can't have been easy -- his reason for taking a paycut to step down a level? "I certainly wasn't enjoying my football." But he also failed to help his cause by lacking common sense on Twitter.