Mourinho's intent to attack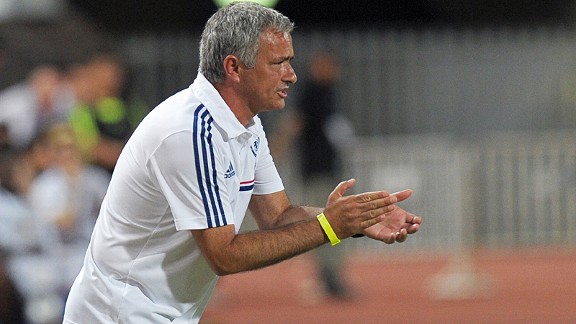 GettyImagesJose Mourinho once again has Chelsea ticking over nicely.
In the first few weeks of 2013, as English football was enduring an extended bout of heavy snow, the staff of Roman Abramovich's sun-baked yacht in St Barts were told to expect an extra important guest. They knew exactly what to do but didn't know who it was for. The circumstances of the trip were so delicate that, up until the visitor safely stepped onto the vessel, the Russian's people took extra care in hiding him from public view.

It was, of course, Jose Mourinho.

It wasn't, naturally, the first time that Abramovich had used his yacht to talk with a prospective new Chelsea manager.

Just under five years beforehand, in the early summer of 2008, the oligarch had invited Luiz Felipe Scolari onboard. Despite the fact that the Brazilian coach had his own sensitive situation with the Portuguese national team, both the visit and the discussion were much more open. As was widely reported within mere weeks of the meeting, Scolari had explicitly promised Abramovich a type of play to match the opulence of the vessel they were sitting on. In short, he guaranteed "fantasy football". Abramovich would finally have what he found a little more difficult to simply pay for.

The reason they were even talking about the subject was in large part down to Mourinho himself. One of the primary factors in the Portuguese first losing his job at Stamford Bridge in 2007 was the style of football he played. It wasn't exciting enough for his boss. Aside from Abramovich's irritation with the way he felt unnecessarily detached from first-team affairs, the Chelsea owner wanted to win with more wonder.

It is unknown whether the issue was brought up with Mourinho this time. From all the Portuguese coach's comments about financial stability and "identity" since his re-appointment, it would seem Abramovich's main concerns have changed - for the time being. One of the more intriguing aspects of Mourinho's return in the long term is not just whether his own approach to the game has changed too; it is whether it even needs to.

The new Chelsea boss has undeniably come to personify one distinct side of the dominant tactical debate of the past half-decade. On the other side is the Spanish-Barcelona passing-pressing game, which by its very nature is more proactive. There can be no disputing, either, that Mourinho is much more prepared to go defensive and often outright negative. The Spanish approach is ultimately about playing to your strengths, Mourinho's about working around those of the opposition.

Beyond that, though, it all gets a bit more subjective. Whether one style can be more exciting than the other is ultimately down to application, context and interpretation.

As absolutely enchanting as the Spanish style is when played in properly open space, the most common complaints about it have come when the side is so dominant that they force opposition teams back to extreme levels.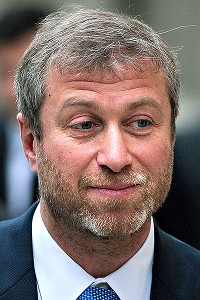 Carl Court/AFP/Getty ImagesRoman Abramovich's ruthless reign at Chelsea has yielded great success.
To a degree, that same element of utter superiority was part of the problem with perceptions of Mourinho's Chelsea.
'Excitement' or exhilaration in football largely comes from either an exceptional team expressing themselves to their fullest or the kind of competitive unpredictability that gives rise to true drama. Mourinho's original Chelsea side were so mechanically complete, however, that they virtually eliminated competitive unpredictability. Balancing a cast-iron defence with a callously efficient attack, the 2004-06 team gave opposition exceptionally little space to work with. Games were just closed out in clinical manner.

The most justifiable criticism, perhaps, is that they favoured crushing physicality over a more palatable finesse. That also possibly explains why Abramovich spent the next few years obsessed with bringing in a playmaker like Kaka or a premium, pacy forward to properly open out games.

It would be incorrect, however, to say they were not capable of coruscating football. In fact, given that Mourinho is cast as the opposite to this modern Barcelona, it is somewhat ironic that many of his most exhilarating displays have come in contests against the Catalans.

One of the stand-out matches of that 2004-07 Chelsea era was the last-16 Champions League second leg at Stamford Bridge, in which the likes of Damien Duff broke at breakneck speed to foster a brilliant tie. It was similar in the semi-final first leg of the 2009-10 season, when Internazionale opened up the Catalans with forensic counter-attacks. The latter half of his spell at Real Madrid was also notable for some roaring runs at Barca in the Clasicos, not to mention the ludicrous amount of goals that team struck. In fact, as this graph shows, scoring has never been an issue for Mourinho.

Mourinho's scoring records:
Season League games Goals Where his team ranked in terms of scoring
2002-03 34 73 1st
2003-04 34 63 1st
2004-05 38 72 2nd
2005-06 38 72 1st
2006-07 38 64 2nd
2008-09 38 70 1st
2009-10 38 75 1st
2010-11 38 102 1st
2011-12 38 121 1st
2012-13 38 103 2nd

His side outscored Barcelona in two of three seasons, with Real frequently ripping teams apart once an early goal forced opposition sides out. Perhaps the peak of his approach came in the 2009-10 Champions League final against the Barca-inspired Bayern Munich, as all of Samuel Eto'o, Wesley Sneijder and Diego Milito producing some exquisite passing interchanges.

There is, of course, a common characteristic to all of these examples: counter-attacking at devastating pace. It is another of football's enduring traits: a side getting a break, a pitch suddenly opening up and left ripe for an opportunity, and attackers looking to maximise that space with lightning runs forward. Beyond the in-fighting, it should be what Mourinho's Real are most remembered for.

And, while that approach does necessitate the kind of back-loaded defence that can still reduce games to stalemates, it is also why this Chelsea side may be well suited to reproduce the best of that style.

With the launched passes of Frank Lampard, the pace of Ashley Cole on the flank, the runs of Ramires, the trickery-at-speed of Juan Mata and Eden Hazard and then the power of Romelu Lukaku, the squad looks well equipped to screech through so many games. It is also a lot less physical and a lot more fluid than the 2004-07 pool.

Chelsea certainly have the capacity to be rousing. Whether that will be enough to float Abramovich's boat in the long term remains to be seen.