In Rodgers' defence, experience could be key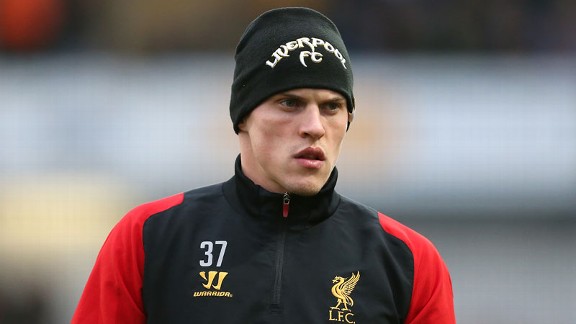 PA PhotosSkrtel has struggled for form since being named Liverpool's player of the year in the 2011-12 season
Matt Smith's efforts for Oldham Athletic in last season's FA Cup continue to have consequences. Firstly, the giant centre-forward earned a step up from League One to the Championship when he joined Leeds in June. Secondly, Liverpool's defence has never been quite the same since he battered it into submission.

Brendan Rodgers learned a hard lesson when Smith left Martin Skrtel and Sebastian Coates in pieces on a cold afternoon at Boundary Park in January. As the striker scored twice in Oldham's shock 3-2 victory, Liverpool's manager was left to reflect on the need for leadership to go with experience in his back line.

After that cup defeat, Skrtel started only three more Liverpool games before the end of the season, Coates just one. Jamie Carragher, the most vocal member of Rodgers' squad, was restored in a centre-back role, having started irregularly during the first half of the campaign. Defensive stability was, by and large, restored.

Carragher's retirement in May left Rodgers with a big gap to fill. Kolo Toure, signed on a free transfer from Manchester City at the end of June, probably wasn't intended to be the direct replacement. He still might not be, if Rodgers can find a way to bring in Greece international Kyriakos Papadopoulos for less than the £18 million Schalke demand. But Toure's experience and leadership skills have made Liverpool's manager less anxious about Papadopoulos.

It might seem strange that Rodgers turned to Toure at all, given that the club's general policy under the ownership of Fenway Sports Group has been to sign players under 24. Toure is 32 and has started only 18 Premier League games in the two years since he completed a six-month ban for failing a drug test.

On the other hand, he is not the sort of defender to be freaked out by a giant League One centre-forward. "His age is no barrier and he's someone with a winning mentality," Rodgers said of him recently.

Carragher, meanwhile, has described Toure as "a very good signing," adding: "He can play centre-back, he can play in a three at the back and at full-back in an emergency."

In other words, Toure's signing, if nothing else, buys Rodgers valuable time as he seeks long-term centre-back options. The manager spent a large chunk of his first year at Anfield trying to settle on a first-choice back line -- to the detriment of their defensive record -- and wants to ensure stability from the start of his second season.

In the 54 starting XIs he named in competitive matches last term, Rodgers used 17 different back-four combinations -- in addition to starting with a back three on three occasions -- and only really settled on a consistent defensive lineup from early February onward. That back four of Glen Johnson, Daniel Agger, Carragher and Jose Enrique started 11 of Liverpool's final 14 Premier League games, six of which brought clean sheets.

Ahead of the new campaign, Rodgers has sought a similar stability, with Johnson, Agger, Toure and Enrique each starting three of the first four preseason friendlies, as has new goalkeeper Simon Mignolet, signed from Sunderland for £9 million. Toure may well have started all four had a tight calf not ruled him out of the 2-0 win over Melbourne Victory a week ago.

Rodgers is still seeking a left-back, with Benfica's Lorenzo Melgarejo a target, but appears calm when asked about defensive acquisitions. "Defensively, I think we'll be fine," he said as a tour of the Far East and Australia ended with a 3-0 win over Thailand in Bangkok -- and a fourth successive preseason clean sheet.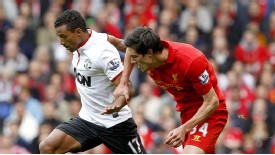 PA PhotosMartin Kelly could make an impact for Liverpool if he can avoid injury
Puzzles remain to be solved, though. Skrtel, who has had three poor seasons in the last four, made no secret of his unhappiness at losing his place to Carragher last season and has been linked with a move to Napoli, where he would be reunited with Rafa Benitez, the manager who brought him to Anfield. Coates' nightmare at Boundary Park was a significant set-back, although Rodgers appears willing to retain him for the time being. Right-back Andre Wisdom has been used as a central defender in pre-season, and could come into play as an option if injuries bite. And then there's Martin Kelly.

The 23-year-old looked to have a good future when he featured in Roy Hodgson's first England squad, and started last season in the right-back role for Liverpool. A cruciate knee ligament injury ended his campaign in September, and he is only now starting to get back to fitness. Kelly has indicated that he would be willing to play centre-back if the chance arose -- but Rodgers may bide his time on that one.

Kelly, for all his ability, needs to be nursed back carefully. Liverpool's manager needs to be sure that, whoever makes up his defence for the season ahead, they can cope with anything thrown at them -- whether that be Robin van Persie or another Matt Smith.