Cracking the transfer window code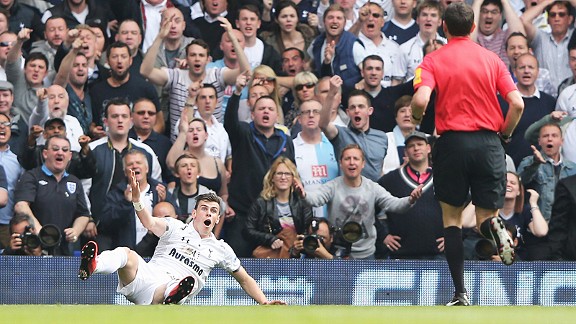 GettyImagesSpeculation over Gareth Bale's proposed move to Real Madrid is wrapped in transfer-market encryption.
Consider this a public service announcement. This is a difficult time of year for all of us. Football, that cruellest drug, has left us all bereft, the season building inexorably to a breathless, dramatic climax, and then departing, abruptly, with no thought of what might come next. The European Under-21 Championships? The Confederations Cup? No more than methadone. They do not sate the appetite. They do not quell the pangs.

And so, in our desperation, we turn to the transfer market. We substitute rumour and gossip and innuendo for action, hoping that our team, no matter how hopeless at the actual game of football, might prove rather better at the business of it. The right new signing, the completion of the jigsaw, feels like a victory; the sale of a star or the news that a target will not be joining can hurt more than a brutal defeat.

The problem is information. There is too much information. It is impossible to decipher what is real and what is not, to understand when hopes should be raised and when caution should be exercised.

Or so it can seem. In reality, there is a code. It is a code you may not be aware of. It is a code that you may not want to be aware of. But in the interests of peace, of happiness, of helping you through the jungle, consider this an explanation.

The key is in the verbs. It is easy, when analysing the curious linguistics of the transfer window, to concentrate on the overblown vocabulary, the last-gasp raids and the £70 million war chests and the ambitious swoops.

But those are mere synonyms, a means to an end, a way to sex up what are often fairly rudimentary stories, ones which largely boil down to no more than one fact. Club X want to buy Player Y, because they think he is good at football. That does not catch the eye, or sell the paper, or fill the gaping void left by the absence of live sport. Club X will raid Club Z to swoop for Player Y, though. That makes you sit up and take notice.

Of far greater significance, though, are the small words. That is where meaning resides. Understand them, and the long, grey drudge through the summer becomes altogether more bearable. "Set to." "Hope." "Plan." "Expect." "Consider." And, worst of all, "could." They are the words to look out for. They are the picks to the lock, the landmarks on the high, unforgiving sea.

You will very rarely read a transfer story which does not contain any of those words. Only occasionally will a journalist be confident enough to use "will." E.g., Club A will today sign Player B. They are gold dust in the pan.

That is not -- contrary to popular perception -- because journalists do not know what they are talking about, or are making up tittle-tattle to attract readers or coax in viewers. It is because a transfer is an unpredictable thing.

So much can go wrong, at whatever stage, that only a fool would consistently attempt to play Nostradamus.

Another club might make an offer. A player might make a late change to his personal terms. They might fail a medical. Another target might become available. Increasingly, an agent may demand an extra payment, or it may turn out that a player's economic rights are not as straightforward as first thought. Only at the last -- the very last, the last few hours, the last few minutes -- can a journalist be certain that a deal has been done. Only then is the word "will" deployed.

Until then, stories are couched in the code. Clubs consider making moves for players. That does not mean they will sign them, just that the journalist has had it confirmed that they are interested. Clubs are set to move for someone. That is a step further along, a whisper or a tip that a bid is forthcoming.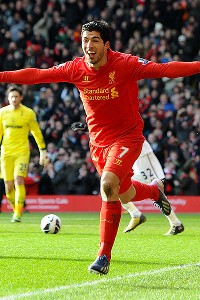 John Powell/Liverpool FC/Getty ImagesIs Luis Suarez 'set to' join Real Madrid? Fans are left guessing.
They hope to beat their rivals to a target, an acknowledgement that more than one team are involved. They plan to complete a deal -- when personal terms are on the agenda -- and they expect to seal a signing, when all that remains is the acceptance of a formal offer, the haggling over a fee. The more of those terms that are piled on top of each other, mangling the language and disguising the meaning, the less likely any eventual transfer is.

These are all stages in the process, but it is not a straight line. Every deal is different. Every buyer, every vendor, every agent has their own way of working, their own timetable, their own ulterior motive. It is not unlike buying a house: extraordinarily unprofessional and quite chaotic, right until the very last minute, when things get real, real quick.

This is the great misunderstanding of how a deal is constructed. Take the idea that two clubs are "set for talks" over a player. That does not mean that executives from the two teams are locked in a cage together, topless, with nothing to eat or drink until a fee is agreed. In reality, it means that one man might phone another, ask how much he wants for a player, and then go away to consider whatever the reply is.

And they are the straightforward ones; more likely is that the buying side will agree a deal with an agent, who will then go away to work on the selling club, possibly without disclosing the identity of his potential purchaser. That is why a club might be linked with a player one day, only for nothing very much to happen for two or three weeks.

Social media's appetite for action is insatiable, and a 24-hour news cycle has accustomed us to permanent updates, to a swift narrative arc. That is what has given rise to the specifically 21st-century phenomenon of the Twitter transfer guru, the anonymous account who can give you daily updates on how all these deals are progressing. The reality is that they aren't, for vast stretches of time. Everyone is just considering their options.

All a journalist can do is try to keep track of it, and to express the truth as best they know it. The code is not a way of masking ignorance, but of making sense of knowledge. It is there to help everyone through these long days, to help us pick our way through the endless night of summer.