Benitez just the ticket for trophy hunt
Chelsea may not have always been convincing, they may have had to compromise but - ultimately - they claimed a satisfactory result.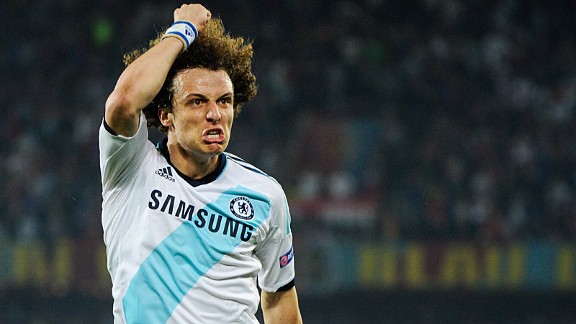 GettyImagesDavid Luiz

Whether that will end up proving the case for the entire season remains to be seen, but this 2-1 away win over FC Basel certainly tees up that prospect.

In a season where they have been pushed right to the edge and often looked ready to teeter over it, they are now on the brink of another European final and yet another trophy.

In a broader context, that must be admired. This was the seventh continental semi-final of the ten years of the Roman Abramovich era, and sets them up for its tenth major piece of silverware.

And, for all the justifiable doubt over Rafael Benitez's suitability for the Chelsea job as a whole, the reality is that they're not going to get too many better as regards navigating European knockouts.

In eight previous full seasons in which he's taken a club to the continent, he has won two trophies, reached another final, another semi-final and three quarters. Only once has he gone out before Christmas and that record now looks very likely to get even better.

Indeed, this victory bore all the hallmarks of a Benitez continental tie. His side were controlled, mostly composed and just about efficient.

The greatest virtue of a generally minimalist performance was the fact that, after Basel had looked such a blur of attacking activity in both games against Tottenham, Chelsea kept them at bay and ensured the Swiss side only fizzled around the fringes.

The only time that spilled over was in the surprisingly frantic final 15 minutes. By then, however, Chelsea had the insurance of an away goal. That too was typical of a template-type performance: a set-piece, even if Victor Moses knew little about it.

For the majority of the game after that, their defence marshalled Basel - and especially the effervescent Mohamed Salah - rather well.

They should even have extended the lead with a series of missed half-chances, not least with one skew wide. It looked like that could have cost them as, finally, Basel began to push and benefitted from a large degree of fortune. The penalty decision from which Fabian Schar benefitted was bizarre and led to an even odder end to the game.

Suddenly, despite the fact they were still very much in control of the tie at 1-1, Chelsea surrendered to impetus and drive. In the space of just four minutes, Oscar drove over from close range and John Terry saw a point-blank header saved.

It fitted some of the contradictions of the tie, then, that Luiz eventually restored Chelsea's advantage from so far out. With the ball just about squirming over the line, Chelsea look to have done the same.

Basel face a big job in the second leg. Benitez's side, it seems, have already done theirs.