Assessing the relegation zone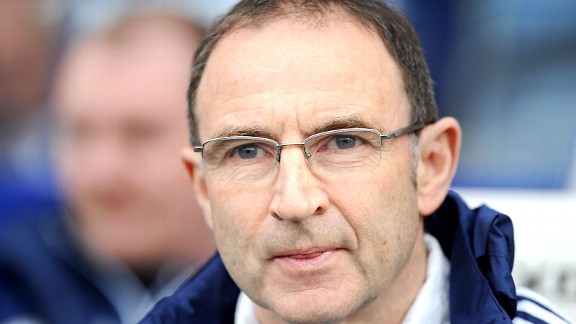 Charlie Crowhurst/Getty ImagesMartin O'Neill and Sunderland are in season-worst form -- and at the worst possible time.
As if we needed proof of just how the anxiety of the relegation battle takes hold at this stage of the season, two weeks ago Robert Snodgrass felt the need to fire up his Norwich team.

"Everyone is fighting for points," the midfielder said. "You see QPR have just picked up and it opens things up again. They might think they've got a chance of staying up."

"You need to bite and scratch, do everything you possibly can."

The statement seemed a little reactionary, if admirably defiant, given that Norwich were then 12th in the table and six points above the relegation zone.

Friday Four: Another Spurs' spring swoon?
Dall: Tough to back Sunderland

Yet the events of the next two days would put such exasperation into context. While Southampton, Aston Villa and Wigan Athletic won, Norwich drew at Sunderland to make the entire bottom half of the table feel so much more congested.

Although the gap between 12th and 18th was actually seven points at the time, it was only because a typically resurgent Wigan had a game in hand. Moreover, while the likes of Villa and Roberto Martinez's team have suddenly managed to pick up momentum and actually go and win games, that ability has begun to elude the sides just above them.

Stoke City, for example, have only won one of their last 11. For Norwich, it's one in 13. For Sunderland, most damningly, it's none in seven.

The potential effects of such streaks shouldn't be discounted, despite the fact that only three Premier League teams who were above the bottom five with 10 games left have ended up being relegated: Blackpool in 2011, Wimbledon in 2000 and, most ominously for Martin O'Neill, Sunderland in 1997.

Much like the current Wearside team, who are also reeling from top scorer Steven Fletcher's season-ending injury, those teams all lost that ability to pick up maximum points at the stage of the season when it matters most. In an area of the table where wins are already rare and the points gaps are so small, a single victory can have a disproportionately large effect. A run of two can completely alter a season.

Even as far back as January after QPR had picked up what seemed a fine point at West Ham United, both Harry Redknapp and Sam Allardyce stated that ultimately, it's the wins that keep you up -- not the supposedly worthy draws.

With that in mind, we assess the prospects of the sides now properly involved in the relegation battle. Despite Snodgrass' worries, Norwich, Stoke, Newcastle United and West Ham should be safe. But judging from the rest, only just ...

Sunderland: 15th place (31 points) after 30 games

For a manager as famously reliable as Martin O'Neill, it's all going wrong at the moment. Not only have Sunderland lost the ability to win as they rack up the worst run in the division and lost the player most capable of providing a victory -- the injured Fletcher's goals have directly provided nine points -- but they now enter what must be the most difficult four-game stretch for all of the teams in the bottom six.

Starting on Saturday with the visit of Manchester United they then travel to Chelsea and Newcastle (for their derby) before hosting Everton. By the time Sunderland next play a fixture that would be considered eminently winnable -- Aston Villa away -- they could be in grave danger. Then there's the potential psychological effect of that run even when they finally get winnable opponents in Stoke and Southampton at home in successive games. The one positive is the motivation and steeliness of O'Neill. Just this week, he spoke of how James McClean can energise the side. Quite simply, it has to happen soon.

Recent winning form: no wins in last seven
Most wins in a row: two, on two separate occasions
Longest run without a win: seven games
Player whose goals have provided most points: Steven Fletcher, nine points

Southampton: 16th (31 points) after 30 games

The pattern of Southampton's results has almost been as odd as the club's decision to sack Nigel Adkins while the team was on a good run of form. And yet with the appointment of Mauricio Pochettino, there are probably more reasons for optimism than pessimism. Although the Argentine's side lost at home to QPR in a genuinely crunch survival clash, he has shown a capacity to win virtually any game by beating Manchester City and Liverpool.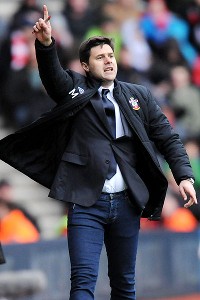 OLLY GREENWOOD/AFP/Getty ImagesMauricio Pochettino has infused the Saints with an added edge, one that enabled his side to beat Man City and Liverpool. But is that enough?

That those scalps are the only victories of Pochettino's run so far, which has also seen a five-game winless streak, makes the situation all the more curious. It does mean, though, that Southampton are more capable than most of navigating a nervous run-in.

Recent winning form: two in last seven
Most wins in a row: two, once
Longest run without a win: six
Player whose goals have provided most points: Rickie Lambert, nine points

Aston Villa: 17th (31 points) after 30 games

Paul Lambert has repeatedly said that he has no fear of going down this season, but the problem may not lie in courage. Although a young Villa team do play the kind of attacking game that ought to bring more wins than a pragmatic approach, they haven't always had the maturity to pull it off. The otherwise important recent wins over Reading and QPR were almost cases in point as Lambert's callow team that are still learning could really only beat sides themselves lacking in quality. Because beyond the away victory at Anfield in December, Villa haven't really won any games you wouldn't expect them to.

Virtually all their victories have come in fixtures where conditions tilted things in their favour: a bad Swansea run, a West Ham poor on the road or sides more susceptible to their attacking. And other than Fulham and Sunderland at home, they don't have too many of those kinds of fixtures left. This next match against Liverpool will really tell the effect of those last two wins.

Recent winning form: two in last eight
Most wins in a row: two, once
Longest run without a win: eight
Player whose goals have provided most points: Christian Benteke, 13 points

Wigan Athletic: 18th (27 points) after 29 games

The big thing with Wigan is that when they click and turn it on, they are pretty much capable of beating any side in the Premier League and look like a team that should be nearer the top half than the bottom. Last season's run-in proved it, as does the fact they have the best win record against top-six sides than anyone else in the bottom half.

However, it's both the source of their biggest strength and weakness. Because, although Roberto Martinez's integrated pressing/passing game means they can play every single match on their terms and have a chance of winning, the constant sales and ructions of a smaller club ensure that the squad's crucial understanding has to be constantly reconstructed. It perpetually leaves Wigan in this position where they are trying to get it right just in time. Time, however, is the only thing against them. The likes of Arouna Kone and James McCarthy illustrate they should have enough.

Recent winning form: two in last six
Most wins in a row: two
Longest run without a win: six
Player whose goals have provided most points: Arouna Kone, five points

Reading: 19th (23 points) after 30 games

To a certain degree you can see the rationale behind the Reading hierarchy's decision to sack Brian McDermott and bring in Nigel Adkins. They're hoping for the kind of new-manager jolt that can keep a club high enough just before time runs out. The bare stats, however, prove that such upturns in form following a managerial appointment are much rarer than thought, with this case greatly complicated by Reading's situation. The club did actually enjoy an unexpectedly superb run-in last season but that was all under McDermott. Even more plainly, the scale of the challenge now just looks a little too high for any lift to make a difference.

Recent winning form: three in last 10
Most wins in a row: two
Longest run without a win: 11
Player whose goals have provided most points: Adam Le Fondre, nine points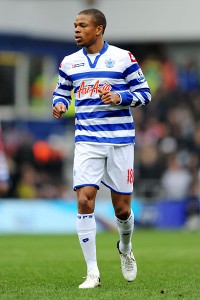 Steve Bardens/Getty ImagesLoic Remy has contributed some valuable goals for QPR since joining in January but recent defeats suggest it might be too little, too late.
QPR: 20th (23 points) after 30 games

One of the worst aspects of QPR's defeat to Villa was not just the way in which it emboldened their main rivals, but also how it checked their form. After yet another drought-ending win at Southampton recently, Harry Redknapp spoke of the double effect on the club. As well as picking up a vital three points, there was a palpable improvement in mood -- QPR promptly went and won successive games for the first time since their return to the Premier League.

Yet you can imagine the defeat to Villa having the exact opposite effect, especially given how it pulls them right back to where they were. The 3-1 win over Sunderland had put safety back in reach, while a 3-2 defeat to Villa means it is now as far away as it was a few weeks ago but with less time to put it right.

Given that Redknapp is a manager who mostly trades on his psychological effect as opposed to overly sophisticated tactics, ideas like mood, belief and perspective are particularly important. At the very leas' he can attempt to redress it all over the next few weeks with matches away to Fulham and home to Wigan. The truth is that he'll need to -- QPR probably have the hardest last three games of the entire bottom six.

Recent winning form: 3 in last 10
Most wins in a row: 2
Longest run without a win: 16
Player whose goals have provided most points: Loic Remy, 3 points