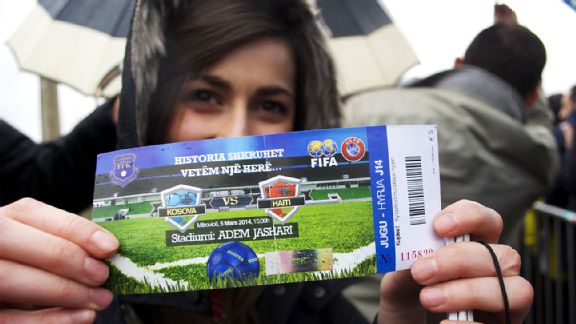 Courtesy of James MontagueThe ticket every Kosovar wanted.
MITROVICA, Kosovo -- It was an eerie, surreal scene -- a creeping invasion of stillness into a picture of noise and colour.

Kosovo's international debut against Haiti was an hour old, and beginning to drift slightly. The energetic Kosovar crowd, periodically spurred into action by the stadium announcer's urgent rasps, had quietened. To the south of Stadiumi Adem Jashari, the clouds were clearing; the rain was easing off at last. From where the cloud cover had been, a canopy of a different kind drifted into view. Continue Reading...