Balance of power is shifting in Europe
Perhaps inadvertently, our American sense of European football can be as skewed as Saul Steinberg's map of the "World As Seen From New York's 9th Avenue." The legendary New Yorker magazine cover gazes west toward a mostly vacant American continent populated by Jersey, Vegas and Los Angeles, with China, Japan and Russia vaguely looming.

Although we are blessed in being served up a glut of soccer, most of it is viewed through an Anglo lens. The narrative of the Premier League, replete with the emotion-tweaking poetry of Ian Darke and the relentless hyperbole of countless "Epic Sundays," feels like it exerts such a stranglehold on our consciousness, only the Tom and Jerry stylings of Ronaldo and Messi's Barcelona-Real Madrid antics can pierce it.

For many, Serie A, Bundesliga and Ligue 1 remain exotic, unexplored territories, able to break through the Premier League clutter via only the casual racist utterances of a Paolo Berlusconi, a David Beckham "Bonjour" or the sartorial specter of Pep Guardiola's second coming at Bayern Munich.

- Michael Cox: Best Starting XI in Champions League
- Tyler: Frustrating glory
- Carlisle: Jermaine Jones at home in Europe
- Delaney: Continent divide
- Hunter: Real Madrid v Manchester United
- Video: Celtic Park showdown
- Video: Europe's No. 1

This year's Champions League knockout stages may shatter that view. Spanish and English teams have monopolized the later stages over the past decade, supplying 29 of the 40 teams that have reached the semifinals, but the fan frenzy backing the Bundesliga's Dortmund and Bayern Munich, the burnished football of Italian champions Juventus, and the petro-dollar-fueled threat of Paris St. Germain have forced even Jose Mourinho to declare, "For me Borussia Dortmund, Bayern and Juventus are favorites."

A quick squint at the bookmakers odds suggests Mourinho is not alone in believing this year's Champions League field is one of the competition's deepest. It's a product of a truth that in football, the status quo is never permanent and the tectonic plates that underlie Europe's balance of power are constantly shifting.

To gain a true appreciation of that balance of power, and how it is perceived outside of England and Spain, I spoke to three talented writers, a German, Frenchman and Italian, who collectively offered a sense of European football when glimpsed through the other end of the telescope.

1. THE VIEW FROM GERMANY'S BUNDESLIGA: "We're No. 2?"

"Germans recognize the Premier League is miles ahead in terms of global appeal," said Raphael Honigstein, sportswriter for the Suddeutsche Zeitung. "After all, it enjoys the natural advantage of a common language and relationships with former colonies that naturally feel closer to England." Yet with Bayern Munich, Dortmund and Schalke all topping their groups and advancing into the knockout stage, the German mood is buoyant. As Honigstein explains, "While Spain and Italy's leagues are languishing, Germany's is thriving. Many Germans fully expect to become the second most interesting league in Europe."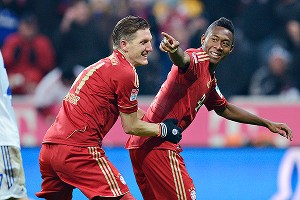 Christof Stache/AFP/Getty ImagesBayern Munich, which finished atop Group F, faces Arsenal in the knockout stage.
Although our modern footballing reality suggests success is inextricably linked to revenue, Germany takes a different approach. "The Bundesliga has styled itself as the 'anti-Premier League,'" Honigstein said. "It is driven by a belief that money is not that important. It is much more fan-friendly, affordable and accessible."

Every Bundesliga game is available on television and the league harbors an untiring wariness against bringing in too much outside investment and overcommercialization. "While German football craves more attention and better players," Honigstein said, "it does not want to become like the Premier League where anyone can buy a piece of the action if they have the money."

A transfer to the Premier League still fills the dreams of most German players, though Honigstein believes the growth of the Bundesliga has made them more discriminating. "In the late '90s, German internationals would jump to any Premier League team, be it Middlesbrough or Newcastle," he said. "That gravitational pull does not exist anymore as big German clubs can now offer competitive wages and players know they can only improve their career if a Manchester United or Chelsea comes calling."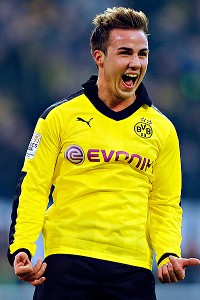 AP Photo/Frank AugsteinMario Goetze and Borussia Dortmund finished atop Group D ahead of Real Madrid in the Champions League.
That sense of renewed confidence comes through as Honigstein handicaps Bayern Munich's round-of-16 clash with Arsenal. "Germans had genuine respect for the Arsenal of Thierry Henry, Patrick Vieira and Marc Overmars, but as soon as Lukas Podolski moved there, some people began to doubt how good they can be. While he is a talented player, the Arsenal of old would never have looked at him, and his arrival is seen as a sign they are no longer a true superpower."

Despite this, Honigstein suggests Germans maintain a realistic approach to the Premier League's competitive advantage. "Back when three or four English clubs routinely went deep into the Champions League, most German fans always pointed at their money," he said. "They knew the [English] success had not come from hard work but was a product of someone buying the club."

German football lacks a tradition of sugar daddy cash infusions. "Even people who despise Bayern Munich recognize that their good fortune has been amassed through hard work."

German exposure to La Liga has been limited by the lack of a broadcast television deal. "The league priced itself out of a rights deal and is not shown live," Honigstein said. "Fans follow Sami Khedira and Mesut Ozil at Real Madrid and they are well aware [Lionel] Messi is sensational, but they see little live action on a regular basis."

Europe's interwoven economic realities have impacted German fans' relationship with Spanish football. "Germans are aware Real and Barca have racked up huge debts and have had to be bailed out by the Spanish government. There is a widespread sense that Germany has bailed out Spain and it does not feel fair that we Germans are paying Real Madrid to play Cristiano Ronaldo."


2. THE VIEW FROM FRANCE'S LIGUE 1: "Worse than Newcastle"

French football fans believe there are three great leagues in Europe, and their own is not among them, according to Le Monde's Samuel Blumenfeld. "We see England, Spain and Italy with Germany right behind them, and feel like a poor league with a glaring absence of money in comparison."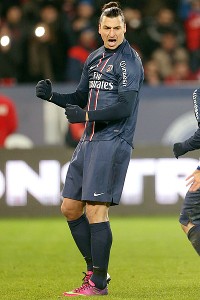 John Berry/Getty ImagesWhere egos dare: Zlatan Ibrahimovic has helped propel PSG to a new golden age, but you can't say that about the rest of Ligue 1.
Despite Paris Saint-Germain's rapid rise to riches in the wake of a 2011 Qatari takeover, Blumenfeld said the league itself remains virtually unchanged: "Ligue 1 is renowned for its lack of fan passion. Football is just not such a big part of French culture. Those who call themselves die-hard fans are few in number and are mostly lower-class members of society. Women and families certainly don't fill our stadiums."

French football has managed to carve out a vital role as the staging ground for African football talent. "The majority of our players are African or of African descent so our football is very physical without being very technical," Blumenfeld said. "The good ones stay for a season or two, then move on to a bigger league or Newcastle," he joked.

The PSG story exists in stark contrast to the league which surrounds it. "The Qatari takeover is not a French football story," Blumenfeld said. "It is as if a billionaire uncle you did not know you had in America has bequeathed you an inheritance."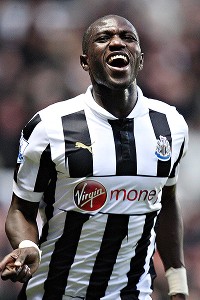 Ian Horrocks/Getty ImagesMoussa Sissoko is among the many French players who've decided to play for Newcastle United.
Blumenfeld bemoaned the club's lack of identity, evidenced by David Beckham's brand-building arrival, and Zlatan Ibrahimovic's repeated hints that a return to Milan may be in his future. "It is clear the good players are only here for the money," Blumenfeld said. "You can see they get bored in our league because they are so obviously much better than those around them."

Although Blumenfeld is a longtime PSG fan, he finds it difficult to suppress his contempt for his club's transformation. "I share the view of many fans that what is going on right now feels like an insult to the sport," he said. "Glory should come from a process of team-building, which spans years, so when it finally arrives, you understand the effort that has gone into it. This PSG squad has no history other than the influx of money."

In spite of their own league's challenges, the French look at La Liga with disdain. "It seems like Barcelona and Spain but no real competition," Blumenfeld said. The Premier League, however, has become immensely popular. "From a footballing perspective it appears as big as Wall Street in the imagination of a minor banker in a French backwater," he said. "Just look how many of our players have moved to Newcastle. Hell, seems less exciting but they still want to go there, which tells you all you need to know."

Blumenfeld derives a modicum of pleasure from the fact that the rise in the Premier League's profile has overlapped with the decline of the English national team. "Their league has become a platform for the best foreign talent in the world to play on English soil," he said, suggesting its growth has stunted homegrown youth development. "We think fondly of British footballers here -- we see them as physical players who drink heavily and die young."

3. THE VIEW FROM ITALY'S SERIE A: "Nostalgia and Struggle"

For Italians, the current footballing climate feels very different from that of 20 to 30 years ago, according to Aurelio Capaldi of Italy's RAI Sport. "Back then, we had the best players and all the eyes of the world were on Serie A," he said. Those days are now nostalgic memories. "Just like the financial health of the country, and the declining corporate sector, our clubs are struggling financially."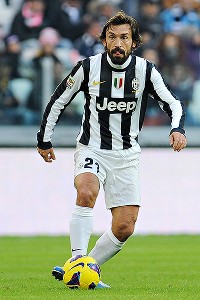 Valerio Pennicino/Getty ImagesAndrea Pirlo of Juventus represents the old guard of Serie A. But the league as a whole has been in decline.
"Today, most Italian clubs are just trying to keep competitive and stay alive, hoping UEFA enact their fair play regulations so they can compete with the Manchester Citys and PSGs," Capaldi said, pointing to Inter Milan as his proof. "In 2010, they won everything -- the Champions League, Serie A, Italian Cup -- but in the last two years they sold their best players like [Samuel] Eto'o and [Wesley] Sneijder and only signed players who are out of contract or young, unproven talents like [18-year-old Croatian midfielder] Mateo Kovacic."

Italians are painfully aware of their league's decline. "It is something that hurts us all, which is why we greeted the return of Mario Balotelli with such enthusiasm," Capaldi said. "We made ourselves believe it is a positive sign even though it is just the complicated Balotelli who is arriving and not a true world-class talent like Zlatan [Ibrahimovic] or Robin van Persie."

Positive signs do exist, like Stephan El Shaarawy's potential at Milan or Napoli fielding a talent like Edinson Cavani, but none shines brighter than Juventus' resurgence, propelled by the revenue-generating economic model made possible by the construction of Juventus Stadium.

"Juventus are considered a very European club," Capaldi said with a quiet confidence, perhaps reinforced by Mourinho's favorable comparison of the team to his 2004 Champions League-winning Porto side. "They won the league, and beat Chelsea in the group stage. With [Andrea] Pirlo, [Claudio] Marchisio and [Arturo] Vidal providing strength, Juve are a very balanced team," said Capaldi, momentarily ruing their failure to sign an elite striker in the transfer window before declaring "they have goals coming from all over the field."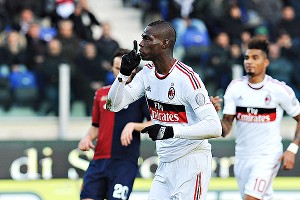 Valerio Pennicino/Getty ImagesQuiet, genius at work: Mario Balotelli's arrival at AC Milan has given the Italian league a much-needed publicity bump.
Yet a symbol of Serie A's general decline has been the growing Italian appreciation for the Premier League. "Italians now love to go to England and see a game live," said Capaldi. "They adore the atmosphere, quality of players and the competitive nature of the league. Our players also want to go there. Our managers, even more so. Coaching a Premier League team has become a status symbol that gives you real standing."

In the past, Italian football was perceived as technical and the English league appeared adrenaline-filled and emotional in comparison, but Capaldi believes things have changed. "Serie A may be seen as the most tactical tournament in Europe but it is not as technical as it used to be. Now everyone believes the two most exciting [technical] teams play in Spain -- Real Madrid and Barca -- but the struggle for the title is always the same. Twenty years ago, every Premier League game was an identical physical struggle, but new philosophies, new players and new managers mean that it has become a really cosmopolitan league that has been contaminated by tactical thinking."

One of the side effects of the Premier League boom is that many Italian football fans have developed an affinity for an English team. "It is common now to hear an Inter fan say they also support Manchester City because of [Roberto] Mancini, or a Roma supporter also follow United," Capaldi said. One team stands out above all others in his mind. "Because of the players they have signed in the past -- Gianluca Vialli, Roberto Di Matteo, and most importantly Gianfranco Zola, Chelsea are considered the most 'Italian' of Premier League teams."

4. WILL A NATION BE BEHIND THEM?
Despite the strength of their representatives, all three writers suggested it was too early for their clubs to dream of European glory. Blumenfeld talked down PSG's chances. "Yes, Marseille won in 1993, but it was never clear if they won it or bought it," he joked. "This is PSG's first serious Champions League campaign so they are yet to prove themselves to anyone. The team need some unforgettable victories and a run into the semifinal. Maybe excitement levels will rise then … but only a little."

Honigstein said that although the Germans' success had generated "a bit of euphoria," it all felt a little premature. "There is an awareness that no German team has won since 2001 and maybe we will only believe it is possible to change that if Bayern meet Dortmund in the final."

That said, Honigstein describes the complex labyrinth of inter-Bundesliga relationships that can prevent the entire country from getting behind one team. Schalke and Dortmund maintain a strong rivalry, Dortmund fans could not bring themselves to cheer for Bayern, and "Bayern supporters definitely do not want to see Dortmund win the Champions League," Honigstein said. "That would be traumatic."

Juventus are Italy's true super club, drawing support from across the nation, according to Capaldi. "Half of the country love them, and half detest them."

"The truth is, we look at Pep Guardiola joining the Bundesliga and feel a growing admiration for their efficiency, competition and organization," Capaldi said. "But at the same time, we know that when Italian and German clubs play big games in big tournaments, the result is always the same. The game is guaranteed to end with Italy victorious."

Roger Bennett is a columnist for ESPN FC and, with Michael Davies, is one of Grantland's "Men In Blazers." Follow him on Twitter @rogbennett.