Redknapp spending for QPR survival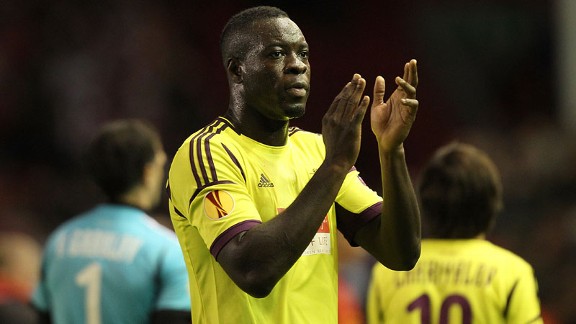 Empics
At the very least, Harry Redknapp seems to have evolved in attitude since leaving Tottenham Hotspur.

By the end of his stint at White Hart Lane, the manager's stock line about the club's "three points from eight games" before he took over had been so repeated it was widely parodied. Redknapp rarely missed the opportunity to emphasise just how much he had lifted the team. Indeed, it even created an unhelpful narrative for Mark Hughes ahead of his eighth game of this season with QPR. Had his side failed to pick up a point against Everton, they would have been left with that resonant record and, very likely, a much more immediate change of manager.

As it was, that 1-1 draw and that fourth point couldn't prevent Redknapp's appointment in the long term. But, ever since, the 65-year-old has been curiously reluctant to mention a few, more daunting records.

Because, whatever way you look at it, QPR appeared all but doomed when he took over. No team that had gone so long without a win from the start of the season had ever stayed up - nor had any team with so few points after so many games.

Of course, as a manager who is more adept than most at engendering a psychological response out of players, it is possible that he just didn't want to demotivate his squad by emphasising the daunting difficulty of the situation.

Or, it might be because the club - or, rather, its hierarchy - have gone to another extreme: no team in or around the relegation zone has ever spent as much as this QPR side in the January window.

So, as historically tough as Redknapp's task is, the challenge has been greatly skewed by the unprecedented amount his team have spent. What's more, history proves it's worth it. Of all the teams in such a situation to have spent anything like significant money in the January window, only West Ham 2011 have failed to enjoy a sufficient jolt of energy to secure survival.

Biggest relegation-battle spenders in January window:
Team Net spend 31 Jan Pos. Final

QPR '12-13 £22m 20th -
QPR '11-12 £12m 16th 17th
P'mouth '05-06 £11.6m 19th 17th
Wigan '07-08 £5.7m 18th 14th
Fulham '07-08 £5.5m 19th 17th
Stoke '08-09 £5.5m 18th 12th
West Ham '10-11 £5m 20th 20th

The presence of the ultimately doomed Portsmouth in that list, however, should only add to the questions about the long-term sustainability of QPR's spending. Despite the supposed wealth of the Loftus Road club's owners, the lack of complete information about finances as well as a sizeable stadium have led to understandable concerns.

Redknapp, however, absolutely dismissed the idea that he is "mortgaging" QPR's future by overseeing such expenditure. In fact, it was one of the only times he got anyway agitated in Friday's press conference.

"How am I responsible for mortgaging QPR? I took two players from Spurs in and the chairman brought in [Christopher] Samba and did a deal with [Loic] Remy. He will sell Remy if needs be. People's perception is nonsense really.

"That [expenditure] is up to the chairman and the shareholders. That's their decision to spend the money. It was not me saying 'go out and buy [Christopher] Samba'. I don't think he is coming for anywhere near £100,000 a week. But, whatever he is earning, it is their decision to spend that money. I never said you had to go and buy Samba. He [Tony Fernandes] came to me and told me he had Samba.

"If we stay up, fantastic. And, if we don't, I've tried my hardest. The board have tried hard, they are wealthy people. If you look at the board here, they are not exactly papers are they?"

That is all undeniably true and it is not Redknapp who ultimately decides to spend the money.

At the same time, it is understood that he has much more influence over transfer policy than he had at Tottenham - where Daniel Levy controlled virtually everything. Similarly, Redknapp's detachment from the club's financial details is the complete opposite of managers like Arsene Wenger or Roberto Martinez.

It was only in October that the Wigan manager explained to this website that he had been centrally involved in the club's attempts to bring the budget into line and fortify foundations for the long-term.

"It's all about the brand you're trying to build as a club," Martinez argued. "You've got to work like you're going to be in charge of a club for 100 years, not just three."

Of course, it must be acknowledged that Redknapp doesn't have the luxury of looking even one year ahead. For the moment, his only concern is keeping QPR up. And, for his part, he's so far kept up his side of the bargain - as he readily argues.

"The chairman's done his bit and I've been doing my bit - we've been doing all right and I'm doing my best."

Certainly, it can't be disputed that Redknapp has made QPR much more difficult to beat. Admirably so. By compromising his naturally open approach and implementing a more pragmatic game while typically playing on the minds of his squad and enhancing resolve, he has ensured that the side have admirably navigated a difficult run of fixtures that many thought would hasten their relegation - Chelsea, Tottenham, West Ham away, Manchester City - and remained unbeaten through January in the Premier League.

Interestingly, Redknapp insists that QPR would have had a "fighting chance" even without such expenditure.

"It does not mean we are going to stay up just because we have bought Samba."

The important point, however, is that spending gives QPR a much better opportunity of transforming from a team that's difficult to beat to one that's actually capable of winning games - the crucial difference in any survival clash, as Portsmouth 2006 proved.

Having already lowered the gap to the safety of 17th, all of those elements combined should dramatically lower the odds of surviving.

"I think we'll stay up," Redknapp said. "I've said that all along. I said it after we got beat 3-0 by Liverpool and everyone thought I was made, but we went and won at Chelsea. We've still got a big chance, the gap's not massive."

Relatively speaking, though, the outlay is.