Xisco exit a reminder of Newcastle's scouting revolution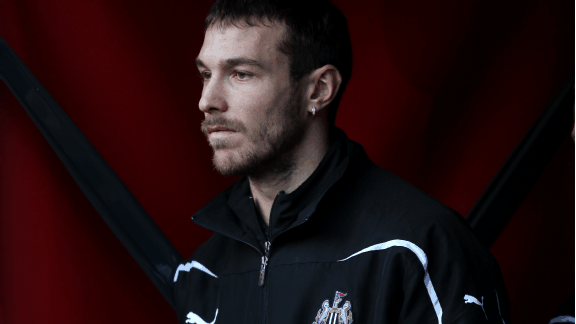 GettyImagesXisco has left Newcastle and joined Spanish side Cordoba
It was a moment many Newcastle fans had waited for. Confirmation from the club that Francisco Jiminez Tejada (better known as Xisco) had been released and joined Cordoba FC. In an act that was both expected and somewhat cathartic, it should be noted that there was little animosity towards the player himself, more what he represented.

- Duffy: Vive la Revolution!

Signed in 2008 by then Director of Football Dennis Wise, Xisco along with Uruguayan Ignacio Gonzalez epitomised everything that was wrong with a portion of the club's scouting network, and were also the final straw for the emotion fuelled Kevin Keegan.

Signing players via YouTube compilations was both naive and highly questionable in terms of evaluating a player's talent, as were those reportedly signed as favours. While the club also made some astute purchases during the summer of 2008 (Fabricio Coloccini, Jonas Gutierrez and Sebastian Bassong) none were the work of the ironically named Wise, with even his spate of academy acquisitions all falling by the way side for one reason or another.

Leaving his role in April in 2009 as the club slowly trickled into the depths of relegation, Wise was still receiving money from the club as late as July that year. By this time Newcastle were in England's second tier with his two main acquisitions having played less than a dozen games for the club. An intensive overhaul was required both in terms of staffing and also practice.

The first component of that new strategy was secured in February 2010. Corbridge born Graham Carr joined the club with knowledge of European football that rivalled the best. Formerly of Tottenham and Manchester City, he tracked current No.9 Papiss Cisse when he was at Metz, and uses everyone from Taxi drivers to Barmen as reference points for his scouting ventures into mainland Europe

While appreciating a number of Northern European leagues, Carr explained recently why France is his favourite: "The French are very good players, they have a very good state of mind, they want to win," he said. "I prefer to have 11 good French players than weaker [ones] of different nationality. Hatem, for example, I followed him for a long time, I would never have thought he would evolve at Newcastle. He has the level to progress to a larger club."

The 68-year-old may have garnered the lion's share of the praise for the talent that has pitched up at Newcastle, but some must also go to the club's hierarchy, including little publicised club secretary Lee Charnley.

That's because while Carr invests his time in deciphering the player's ability and seeing if their personalities fit the dynamic present at the club, it is the negotiating team of Derek Llambias and Charnley that secure the players. Timing is key to their methodology, it was timing that saw them exploit Yohan Cabaye's £4 million release clause, and sign Moussa Sissoko for under £2 million.

But as opportunists, their approach has flaws. They should have signed Mathieu Debuchy and a centre-back in the summer when first needed. The consequence of having stern negotiators at the helm, their attempts to mitigate the decision fell on deaf ears as Newcastle slid precariously down the Premier League. With the home defeat at Reading the tipping point, owner Mike Ashley moved quickly.

Following four new recruits in the space of a week, starting with Mapou Yanga-Mbiwa, fans have had no complaint with the club's January business. Bringing the plans of the summer forward to January, the club managed to convince three French internationals to join a team in the bottom echelon of the Premier League, thanks to their current charges.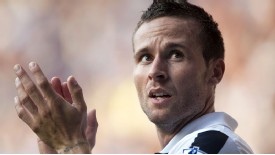 PA PhotosYohan Cabaye is focusing on the future after a disappointing season with Newcastle
Yohan Cabaye and Hatem Ben Arfa are the club's most prized liaisons. Providing character references for the club, Mathieu Debuchy and Moussa Sissoko both referenced extensive chats with Cabaye prior to concluding moves to the region. The pair were also significantly cheaper than their usual market value as they were in the final six months of their deals at Lille and Toulouse respectively.

Having previously turned down £12 million from Tottenham for Sissoko, his eventual price of £1.8 million makes him a considerable steal. It also took him just 20 minutes of his Premier League debut to notch a first assist.

The club do enforce limits however. Sissoko and Debuchy along with Yanga-Mbiwa represent what the club refer to as 'purple players'. Perhaps a reference to the high value purple chips found in casinos, the idea was discussed by Derek Llambias in an interview last year and is a colour coding system for the importance of each player to the squad. The eventual goal is to have 11 purple players.

The coding has since earned comedic lampooning from Newcastle fans but is a strategy that points towards a measured and sustainable approach.

Of course the influx of Gallic speakers has not gained unequivocal approval. Disdain from Didier Deschamps and Laurent Blanc has also been matched by similar questioning in England as to how a squad can exist with so many foreign players hailing from the same country.

With Cabaye already urging his new team-mates to learn the language, Pardew has his own methods. At the end of training last week, he ordered his players to sprint to the goal line from halfway - the last one there earning a fine. As the English speakers raced away, left were the five new faces. Their incentive to learn English being financial as well as cultural.

Few have also referenced Wigan Athletic. The Latics currently employ six Spanish players and a further six who speak the language as their mother tongue (excluding Mauro Boselli). Unsurprisingly Pardew has also weighed into the debate. "If you can't learn about being a person and a footballer from Yohan Cabaye, then you shouldn't be a footballer," he said. "The guy gives you everything. He's not a local boy, he's not from London or Manchester - he's from France. It's about good players and that's what the Newcastle's fans want. There is slightly more value in the French market. Obviously, we have exploited that. Zaha is a typical example of trying to take a young player out of the Championship. I like him. I wanted to take him but, seriously, we had no chance. We just can't pay that. We got four players for that. It suited our needs better to strengthen several positions for that sort of money."

Ultimately time will tell if Newcastle have been wise in investing so heavily in assets from Ligue 1. Having already enjoyed numerous love affairs with French players over the years, it should really come as little surprise that the current ownership are exploiting a league with a bevy of fairly priced talent willing to move and improve as individuals. The French revolution looking set to rumble on for some time yet.