MLS represents Prem value for money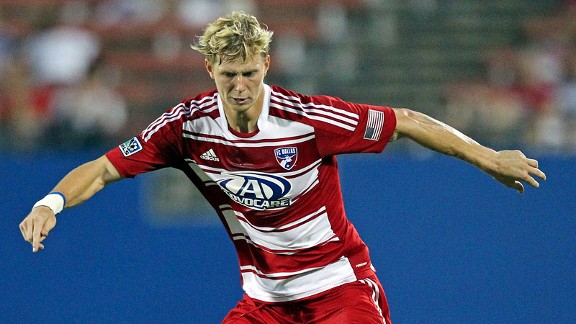 Layne Murdoch/Getty ImagesBrek Shea's January move to Stoke fell through, but the extended courtship proves that the EPL takes MLS seriously as a source of talent.
When FIFA President Sepp Blatter took the opportunity to attack Major League Soccer over what he called its failure to make an impact on the American sporting outlook, the backlash was forceful.

MLS commissioner Don Garber's retort was one of bemusement. He defended his league's progress and growth, adding that "there's probably not another sports league in the world that has achieved as much as we have in the last 20 years." And he has a point. MLS boasts the highest average attendance (18,807) of any league outside Europe, making it the seventh most-watched league under FIFA's jurisdiction.

Furthermore, those figures put MLS behind only the NFL and MLB as America's highest-attended sporting league, with a recent study revealing soccer to be the second most popular sport among 12- to 24-year-olds in the United States.

More: Norwich eyes Kamara
News: Dortmund's Kehl rejects Chicago

In short, Blatter's claim does not stand up in the face of reason; such ignorance and narrow-mindedness from the most powerful man in the sport is unsettling. Yet thankfully, this sort of unfounded prejudice toward soccer in the States is easing somewhat. As he is on so many issues, Blatter is increasingly on his own.

Nowhere is this shift in attitude toward MLS more evident than the Premier League. With the January transfer window dominating the English soccer agenda, several MLS players have been linked with moves to the Premier League.

Whereas in seasons gone by Premier League clubs have used MLS as a reserve of temporary solutions, now the Prem appears to be treating the league as a genuine and credible talent pool.

Last season, Arsenal turned to Thierry Henry to try to spark its subpar frontline to life, Everton took Landon Donovan on loan for a second time, and Aston Villa tried Robbie Keane. All three players were deemed a success and returned to their respective clubs for the start of the MLS season in March.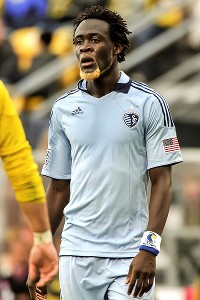 Jamie Sabau/Getty ImagesNorwich has expressed interest in Kei Kamara, yet another Prem club to seek value for money in Major League Soccer.


While Garber often insists that the success of these loan deals reaffirms the status of MLS as a top-level league, they actually have served to indicate the opposite, giving the impression that the league is dominated by aging stars who are the only worthwhile components of professional soccer in the States. It appears that these deals have done MLS a disservice.

But if this January transfer window is anything to go by, Premier League clubs are finally overcoming the prejudice and assumption that so often dogs soccer in the United States.

West Ham have had Osvaldo Alonso (Seattle Sounders) and Graham Zusi (Sporting KC) on trial in the MLS offseason. Wigan signed Roger Espinoza, also from Sporting KC, and Stoke tried to test out FC Dallas winger Brek Shea after Geoff Cameron made the move from Texas to the Potters this past summer. KC could have a number of Premier League alumni by Feb. 1; Norwich City boss Chris Hughton revealed that he too is interested in one of their players, Kei Kamara. And they're not the only players who could make the step up.

But why are Premier League clubs now viewing MLS differently? What's changed?

In an inflated marketplace -- thanks to clubs like Manchester City and Paris Saint Germain artificially driving up prices across the board -- MLS has become one of the few markets left that largely represents value for money.

These sort of market shifts have happened before. For instance, the late 1980s and the start of the Premier League era saw an influx of Scandinavian players as clubs looked for affordable talent. The region provided players like Peter Schmeichel, Anders Limpar and Jesper Olsen. When the market shifted again, clubs turned to Eastern Europe and then Africa in search of new and untapped talent pools.

However, that doesn't mean American players are necessarily fashionable in 2013. German and Spanish players are still the premium choices for those who can afford it. It's just that from a perspective of economics, clubs can get more for their money in the States than they would get elsewhere. Until the next market shift, of course.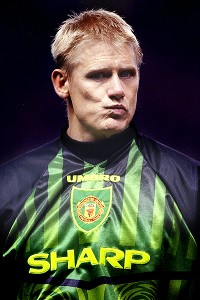 Mark Thompson/Getty ImagesThe EPL has looked to various corners of the world for fair transfer value in the past; Peter Schmeichel was a flagship signing at the height of the Scandinavian influx.

Some suggest that globalization will eventually bring some sort of equilibrium to player valuations, but the sport is still directed by the volatility of an unstable and erratic marketplace. And that could benefit American soccer.

Perhaps English clubs have followed the precedent of the German Bundesliga regarding how to be shrewd with the MLS transfer market. U.S. national team regulars Timothy Chandler, Steve Cherundolo, Fabian Johnson, Jermaine Jones, Michael Parkhurst and Danny Williams all currently play in Germany's top flight.

The comparison between the Premier League and the Bundesliga is not entirely fair -- all but two of the aforementioned names are naturalized Americans, choosing to play for the States over the country of their birth. But nevertheless, the number of American internationals playing in such a strong and prominent league demonstrates how seriously the rest of Europe, and the Premier League, should be taking the American game.

That is not to say MLS hasn't already had somewhat of an impact on the Premier League: Clint Dempsey, Stuart Holden (although now playing in the Championship) and Tim Howard, all exceptional top-level talents, started their professional careers in MLS.

Still, MLS is often derided as a "retirement league," a place for fading stars to pick up one final paycheck before calling time on their careers. Those who believe that should look at the case of Rafa Marquez, the former Barcelona center back and Mexican national team captain who left the New York Red Bulls last month disgraced and humbled following a dismal two-year stint in MLS.

Of course, MLS hasn't yet achieved a truly major league classification. Mistakes have been made and certain issues need to be addressed (television viewing figures are still a worry, despite high attendances). But it is no longer on the periphery of relevance. In fact, with the introduction of financial restraints like UEFA's financial fair play regulations, MLS is now at the forefront of pertinence.

Others, if not Blatter, are discovering that. Including the Premier League.

Graham Ruthven is a freelance football writer, juggling his work for the New York Times and STV among others while displaying an all-consuming crush for Dimitar Berbatov. He believes all football shirts should have sashes and can be found on Twitter @grahamruthven.