Kaka: Real outcast, Selecao savior?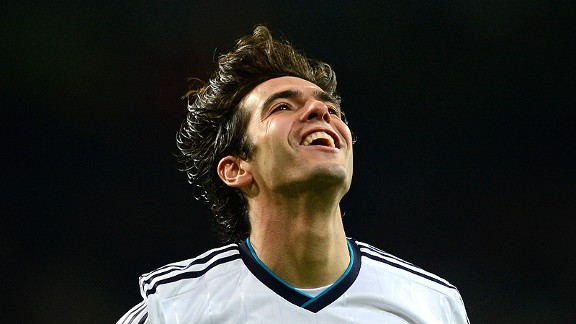 Pierre-Philippe Marcou/AFP/Getty ImagesDespite being marginalized at Real Madrid, Kaka can still function at the core of Brazil's World Cup pursuit.
People who don't follow Brazilian football closely can be excused if they feel puzzled by the assertive, but Kaka's absence from the list of 20 players called up by Luiz Felipe Scolari for the friendly against England at Wembley on Feb. 6 was as big a talking point as the manager's decision to give Ronaldinho what seems an umpteenth shot at redemption at the Selecao.

"It is incomprehensible to me that Scolari left Kaka out. As much as he hasn't played regularly for Real Madrid he is the kind of player who works his socks off for the national team," said Juca Kfouri, one of Brazil's leading sports commentators.

More: Ronaldinho in, Kaka out for Brazil

Yes, Kfouri was talking about the same Kaka who has fallen from grace so spectacularly at Real Madrid to the point that you can count his starts for the Spanish giants this season on one hand (four). Nonetheless, the midfielder is also seen by many people in Brazil as an important piece in the plans for that all-daunting home World Cup in 18 months' time. "His return settled the midfield at the Selecao. He deserved to be in," adds Renato Mauricio Prado, another renowned Brazilian columnist.

To make matters even more impressive for outsiders, it took only two games for perceptions to change radically. When then-national team manager Mano Menezes announced last October that he would be recalling Kaka for friendlies against Iraq and Japan, the decision was seen by many as merely a matter of appeasing Brazilian clubs; at the time, domestic clubs were playing playing important stages of the Brazilian League and were far from happy to be releasing players to the national team.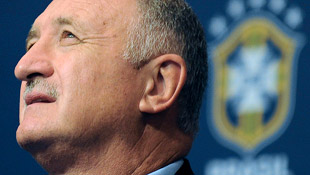 VANDERLEI ALMEIDA/AFP/Getty ImagesScolari began his latest stint as Brazil manager by removing Kaka and trying to install his own regime; time will tell if that choice was a smart one.

At the time, Kaka had been away from the Selecao since the fatidic quarterfinal defeat to Holland at the 2010 World Cup. A long injury spell was somewhat to blame for his absence but the lack of match action at Madrid was the biggest factor.

Yet in those two games, Kaka exceeded even the most optimistic of expectations. With the obvious caveat that Iraq and Japan are hardly the kind of opponents that make powerhouses shake in their boots, the former World Player of the Year settled perfectly in what Menezes was trying to create: a Brazilian version of Pep Guardiola's 4-6-0 at Barcelona. With Kaka on the pitch, the team jelled. He linked up play well with Oscar, Neymar and Hulk, forming a switching quartet that also had some success a month later when facing emerging Colombia in New Jersey.

Thus the "Kaka paradox" was born -- not that Brazilians were complaining. But following Menezes' untimely dismissal last November, in came Luiz Felipe Scolari, the trusted commander of Brazil's fifth world title in 2002 and a man who started his latest tenure by ditching the Catalan experiment in favor of playing with a classic number 9, which ended the Kaka-led attacking quartet idea.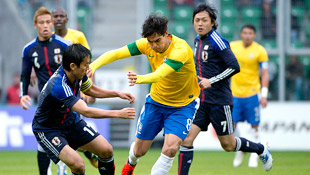 ODD ANDERSEN/AFP/Getty ImagesKaka dazzled in two recent exhibition games under then-manager Mano Menezes, pulling the strings in attacking midfield despite lacking regular minutes at club level.
Moreover, the man known as "Big Phil" was also expected to draft in some old guard players from his first spell with the Selecao. One of them was a certain Ronaldinho, who ended the Brazilian 2012 season as one of the best players in the country -- in 2002, he was an integral part of the first XI, while a still-raw Kaka played just 23 minutes in a dead rubber against Costa Rica.

Still, until the announcement of the squad this past Tuesday, few people believed the Real Madrid player would be left out. But Scolari has opted for Ronaldinho while giving a chance to Lazio's Hernanes, a promising prospect banished by Menezes after a foolish red card against France in a friendly two years ago. Although it's premature to read too much into this first squad, it seems that Big Phil will require much more in terms of club form from Kaka, who might even rekindle the idea of a move back to Brazil after negotiations for a return to AC Milan stalled.

It's unlikely that any move would happen in the January transfer window, though, so time definitely is not on Kaka's side. On the other hand, he won't simply disappear from Scolari's radar. Ronaldinho is a risky bet and the current manager will be the third in a row trying to get vintage performances from him -- his last outing for Brazil, an October 2011 exhibition against Ghana in London, was decidedly lackluster.

Another problem is that the impact of Kaka's return last year was also felt off the pitch: He easily took on an ambassadorial role and awed younger teammates with his ability to work a room either full of journalists or fans. Take the recent call-up for the games against Iraq and Japan; Kaka was master of the news conferences and frequently approached the journalists camped in the hotel lobbies for quick chats. At a practice session in Wroclaw, he spontaneously approached fans during a session break to sign shirts and pose for pictures -- almost immediately other players followed him. Players like Neymar published several pictures with him on their Instagram pages.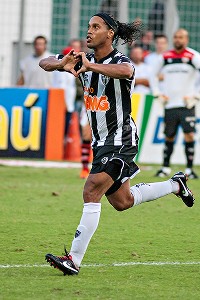 Nereu JR/Getty ImagesRecently called back in by Scolari, Ronaldinho can perform on the field but lacks the ambassadorial charm needed in a Selecao squad currently straddling different generations.

Ronaldinho has never been comfortable in that position. Scolari might need Kaka more than he thinks.

Other points of note:

- Despite Scolari's relative inexperience at working with younger players, the veteran invasion predicted by the Brazilian media has yet to happen. True, Ronaldinho, Julio Cesar and Luis Fabiano (the 32-year-old striker who scored three goals in the 2010 World Cup) are on the list, but the average age of the 20-man squad is 26.5, much less than the Selecao squad sent to South Africa (29) and close to the last group called up by Menezes (25).

- Bayern Munich's Dante Bonfim received a maiden cap, a reward for his solid season in the Bundesliga. Although having only joined Bayern in July after four years at Borussia Monchengladbach, Dante broke into the first team and formed a partnership with Jerome Boateng that has only conceded seven goals in 18 league games.

- After being one of the villains of Brazil's exit from the last World Cup, QPR goalie Julio Cesar gets another chance on the back of impressive displays for the relegation-threatened West London side.

- With the absence of PSG's Thiago Silva, sidelined by a thigh injury, speculation is rife about who will take the captaincy and lead the team at Wembley. Cesar or Ronaldinho are obvious choices, but European champion David Luiz could be trusted with the armband by Scolari as a sign of faith in the squad's young guns.

- Still no space for Manchester United's right back Rafael, who hasn't featured since the London Olympics. The horrendous backpass that resulted in Mexico's opening goal in the gold-medal match is still an albatross around his neck.

- Former Lyon striker Fred, now at Fluminense, looks certain to be the first-choice number nine. Top scorer in last season's Brasileirao, he is no kid at 29 years old but has outperformed younger rivals such as Leandro Damiao and Alexandre Pato. Both now also have to convince Scolari not to use Luis Fabiano as the backup forward.

Fernando Duarte is a UK-based Brazilian football expert who has followed the Selecao for 10 years and regularly features as a pundit for media outlets in Europe, South America and Asia. He's a Flamengo fan and can be found on Twitter @Fernando_Duarte.