Judgement on Cortese needs to be reserved
Not for the first time, Southampton chairman Nicola Cortese has put himself in the firing line. Last Friday, Cortese unexpectedly sacked the club's popular manager Nigel Adkins and replaced him with former Espanyol boss Mauricio Pochettino. But the single-minded Italian is unlikely to flinch amid the storm he has created.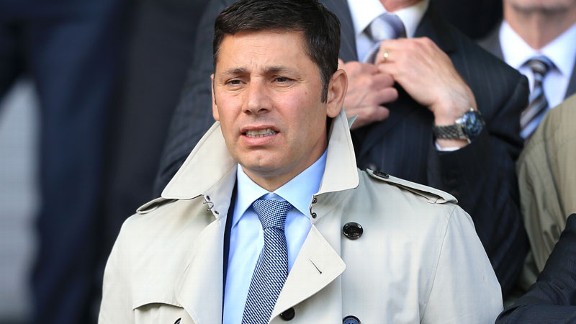 PA PhotosNicola Cortese: Southampton chairman

Cortese, a battle-hardened, hugely ambitious 42-year-old, is as ruthless as he is professional, as demanding as he is fearless. Whether you like or loathe the way he goes about his business, he deserves to take a hearty share of the credit for a Southampton revival that has been orchestrated in his own unique style.

The Southampton Cortese was placed in charge of in summer 2009 after German-born Swiss businessman Markus Liebherr and his family ploughed some of their vast fortune into the club was in such a mess that rebranding the Saints' image was as important as starting from scratch in building a team that could set them on the march once more.

Initially, former banker Cortese put himself forward as the front man of a revolution in which he would call the shots, with his interviews in the media frequently causing a stir as he set lofty targets back in the days when the team were taking on the likes of Yeovil and Colchester.

Yet Cortese had a dream and, fuelled by the Liebherr cash, pieced together a plan that rapidly put Southampton back on track, with his move to hire experienced manager Alan Pardew as his first touchline mouthpiece proving beneficial despite constant suggestions of personality clashes between the two.

The opinionated Cortese was never likely to gel with the equally self-confident Pardew, but the pair tolerated each other through a turbulent first season that ended with the Johnstone's Paint Trophy being won and a remoulded squad ready to launch an assault on far more lucrative dreams.

Were it not for the ten-point penalty imposed on Southampton after their slide into administration, promotion could have been attained in that first season, but Cortese and Pardew were destined to part before it was achieved.

The Italian's decision to keep Pardew in place through the summer of 2010 was as curious as his move to sack him after a 4-0 away win at Bristol Rovers only five games into a new season - but such are the ways of the Saints chairman.

And after back-to-back promotions were secured by Adkins, his departure was even more shocking, coming as it did after a fine away win at Aston Villa and a 2-2 draw against European champions Chelsea at Stamford Bridge.

They were, in the eyes of many, unfathomable decisions - but Cortese will argue, with more than a little justification, that he has earned the right to run the club as he sees fit.

Ask those close to him and they will tell you that his drive and passion to turn Southampton into a major Premier League player cannot be questioned, with the level of professionalism he has brought to the club helping to transform it into one fit to compete in the upper echelons of the English game all over again.

The lengthy hours he puts in, the support he has given to his managers and players, which helped to give them a Premier League-style mindset in League One, and his meticulous eye for detail have helped to ensure the Southampton revival will continue to be run his way, whether his detractors like it or not.

His personal image has not been helped by a serious of PR gaffes that started with his bid to get media organisations to pay to take photographs at St Mary's Stadium, while his move to insist that the front cover of the matchday programme for the first game of last season was dominated by an image of himself was another error of judgement, leading to accusations that his ego was a little out of control.

His ongoing spats with club legends such as Matt Le Tissier have hardly boosted his personal profile and, now that his initial eagerness to face the media has been replaced by a more reclusive approach in the last year or so, it is hard for Saints fans to read how he goes about his work.

Yet before they rush to judgement and convict their chairman of being a villain in their otherwise positive script, judgement on a man whose reputation has been tarnished by the loud voices of discontent he tends to attract should be reserved.

Cortese may be hard to love, and even more tricky to read, but there may come a day when Southampton fans look back on this era as the most stable their club has enjoyed in many a long year. Time will tell.