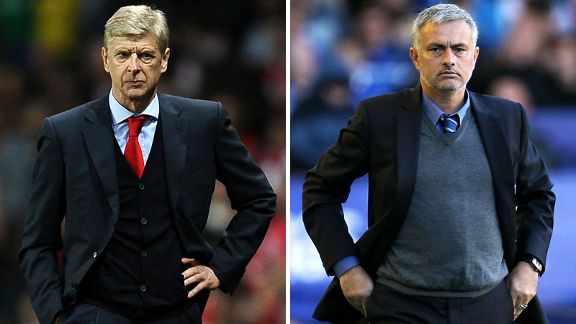 PA PhotosArsene Wenger and Jose Mourinho are playing to their strengths in an open title race.
Jose Mourinho is fully sure. Winning a title doesn't ultimately come down to quality but conviction.

"To play when you have no pressure, to play when you want to finish third, fourth, fifth -- that's easy," the Chelsea manager said last week. "To play with pressure and responsibility to try and win the title is more difficult."

That theme of the "responsibility" required to lift a league trophy, and grasping the nettle in the games that really matter, is one Mourinho has been warming to of late. Continue Reading...