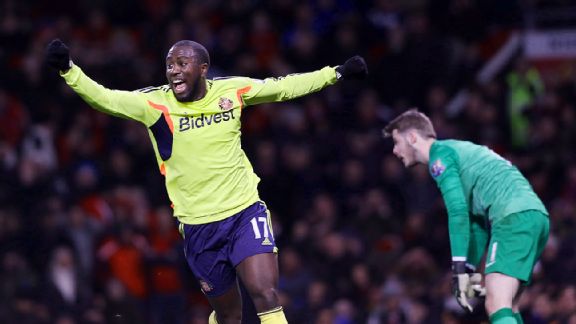 John Peters/Man Utd/Getty ImagesAltidore's last goal for Sunderland came on December 4.
---
Since qualifying impressively for the World cup, not much has gone right for Jurgen Klinsmann and his U.S. team.

The draw for the summer showdown in Brazil pitched them into a daunting group featuring two of the current top four FIFA-rated teams -- Germany and Portugal -- plus Ghana, the nation which has effectively knocked the Americans out of the last two World Cups. Only die-hard fan groups like "The American Outlaws" will fancy them to reach the knockout stages.

Klinsmann needs his team to play above themselves, and yet finds some of his key men either struggling for form or needing to answer some serious questions. Continue Reading...