What have we learned from Roy Hodgson's England?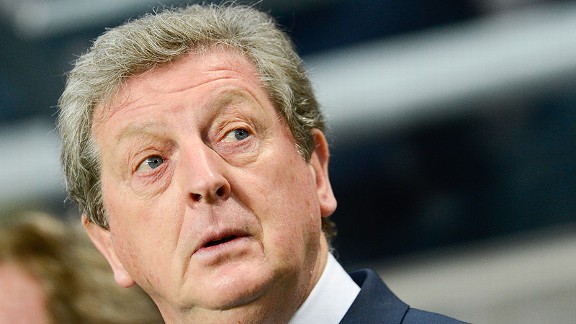 Jonathan Nackstrand/AFP/Getty ImagesUnder Roy Hodgson, England have played within themselves. Yet it's Montenegro that sits atop the Group H table in World Cup qualifying.
So, what did we learn from England's friendly at Sweden? Well, we learned that Zlatan Ibrahimovic is quite obviously in possession of an X-gene and is due for a visit from Professor Xavier.

We learned, too, that Joe Hart is not the infallible heir to Lev Yashin, as some have prematurely suggested.

But while we were learning this, the good people of Montenegro were learning that they were two points above England at the top of Group H, having slapped San Marino silly in World Cup qualifying. As the international season shuts down for the winter, perhaps we should ask ourselves a different question: What have we learned from six months of Roy Hodgson's England?

Burdened with a reputation for what can diplomatically be referred to as prosaic football, Hodgson was very few people's idea of an England manager back in April. Harry Redknapp, ebullient, effervescent and ever-ready with the easy sound bite, was the runaway favourite. But Redknapp's perceived short-termism, his laissez-faire managerial style and those lingering shadows on his reputation were too much for the Football Association. Though it was hardly a shock to compare with their snubbing of Brian Clough in 1977, it was still something of a surprise when Hodgson was given the job instead.

With just six weeks to prepare for the European Championships, the fall-out of the John Terry saga, the lack of Frank Lampard and the unavailability and subsequent wretchedness of Wayne Rooney, stinging humiliation looked far more likely than glorious success. For this reason, Hodgson kept the football so simple it seemed almost intentionally mediocre. Stylistically, his team were as exciting as dry toast. Two grim four-man trenches across the middle and those unimaginatively direct supply lines made for difficult viewing.

But given all that had gone before, topping the group and securing a typically English exit on penalties was actually a very reasonable achievement. But Hodgson was never going to be judged on that tournament -- he will be judged on this one. So far, it's a mixed report.

England's five-goal thumpings of Moldova and San Marino meant little more than you or I winning a spelling contest against a brick. If the result goes the other way in those kind of clashes, then something is seriously amiss. The 1-1 draws with Ukraine and Poland were rather more telling. In isolation, neither result is particularly poor. Put together, however, they're further proof that England have slipped from the top bracket of European football teams. Nevertheless, there were elements of those performances, and Wednesday's defeat to Sweden, that brought encouragement.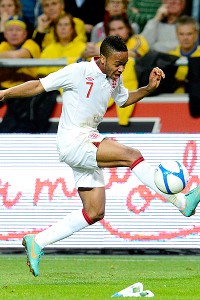 Jonathan Nackstrand/AFP/Getty ImagesIn playing players such as Raheem Sterling, who's not old enough to buy a pint, Hodgson has shown a willingness to infuse the side with younger players.
Thankfully, and contrary to dark predictions from understandably traumatised Liverpool supporters, Hodgson has proved willing to adapt from the flat to the funky. Out went the 4-4-2 and in came a 4-2-3-1 fluid enough to allow a bit of movement and expression between the lines. We're yet to see all the cylinders firing as one, but every now and then there's a glimpse of what could be. Tom Cleverley clattering into the space provided by the smart running of Danny Welbeck. Leighton Baines threatening Ashley Cole's decade-long dominance with surges from left back. Raheem Sterling, still not old enough to buy a pint of lager, released onto the right flank like an over-excited spaniel. It's almost as if Hodgson has spotted two paths; the safe road to a quarterfinal exit on penalties and the more interesting, overgrown trail that is as likely to lead to success as it is ignominious failure, a year in hiding and the semi-retirement of the pundit's sofa. He's taken the latter.

Of course, this newfound spirit of adventure -- and we're hardly talking Keegan at his most giddy -- isn't actually working yet, hence the joy of the good people of Montenegro. There are flashes of inspiration, short spells of supremacy, but nothing tangible enough to win hearts and minds. Hodgson has other attributes, though. He has shown a greater interest in the youth teams and the national training centre than we might have expected from Redknapp. Plus, and never underestimate the importance of this, he is far easier for journalists to speak to than the grunting, cliff-face that was Fabio Capello. But ultimately, as with all England managers, it will be the results that either condemn or absolve his methods.

For now, England are merely what they were under Capello -- a potentially strong team playing within themselves. Hodgson has four months to figure out how to change that because, let's not mince our words, all the fleet-footed flourishes in the world won't save him if the good people of Montenegro are celebrating again in October 2013.

Iain Macintosh is the UK Football Correspondent for The New Paper in Singapore and the co-author of "Football Manager Stole My Life" from @backpagepress. You can follow him on Twitter on @iainmacintosh