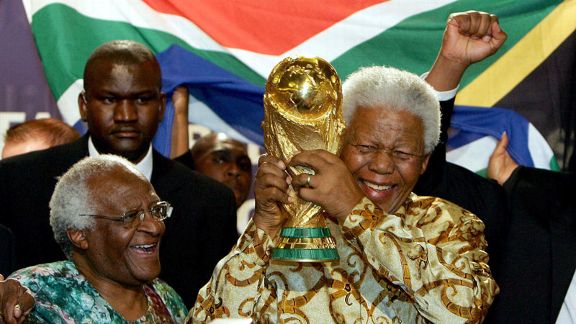 GettyImagesNelson Mandela was instrumental in bringing the World Cup to South Africa in 2010.
JOHANNESBURG -- "I feel like a young man of 15."

Those were Nelson Mandela's words on May 15, 2004. He was 85.

Mandela was part of a high-profile South African delegation that went to Zurich to make final bids for the right to host the 2010 World Cup. His impassioned speech -- in which he asked the voters to send the tournament to his country as a way to celebrate its 10th year of democracy -- was said to be the game-changer. How could anyone say no to Mandela?

And they didn't. Continue Reading...