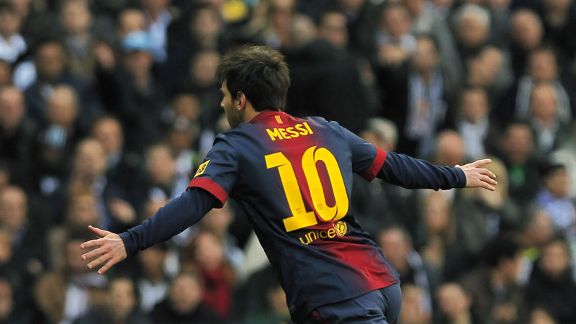 AssociatedLionel Messi will, as ever, represent the main danger for Real Madrid.
Luis Suarez and Liverpool play Norwich this weekend. Suarez has a remarkable scoring record against the Canaries with 11 goals in his last four games. Here are some other players who pile on the goals when facing a particular opponent.

10) Shola Ameobi v Sunderland

Shola Ameobi has been a 'promising' striker for quite some time now, always on the brink of the Newcastle first team but never first choice, despite now reaching the grand old age of 32. However, one game he has become a key man in is the Tyne-Wear derby, for there's something that seems to bring the best out of the Geordie/Nigerian in that particular fixture. Continue Reading...