Transfer window pros and cons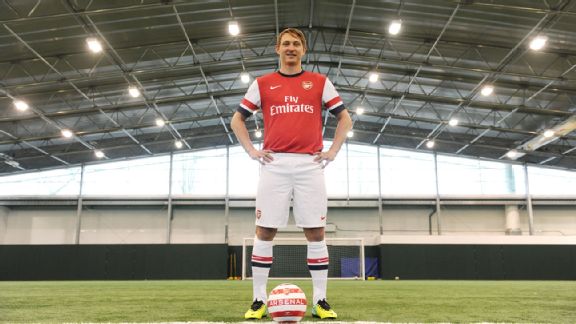 Stuart MacFarlane/Arsenal FC via Getty ImagesKim Kallstrom's arrival to Arsenal was one of the few noteworthy signings on Deadline Day.
The January transfer window is in the books with some teams improving themselves greatly while others watched stars walk out the door.

Here is a full breakdown of the transfer window pros and cons of each Premier League team.

Arsenal:

Pros: The squad that has seen Arsenal occupy top spot for most of the season remains untouched. Although none of their first team were under threat of being sold, it will still please manager Arsene Wenger that the consistency and harmony of the group is untouched. The sole summer signing of Mesut Ozil shows just what keeping players together can do. Kim Kallstrom's arrival will make little difference either way, especially if, as reported, he is injured anyway.

Cons: An audacious late bid for a talented German sounds familiar, but this one doesn't have a happy ending for Arsenal -- for now. Julian Draxler would have been a fine signing, whether playing next to Olivier Giroud or being a part of the excellent collection behind him.

Aston Villa:

Pros: A rare bit of pragmatism from Paul Lambert, who usually looks to the Moldovan second division to bolster his squad. This time, at left-back, is Champions League winner Ryan Bertrand, on loan from Chelsea. Young but experienced, the 24-year-old solves Villa's problem left side.

Cons: Although Grant Holt is experienced, the loan signing of a player who struggled to settle at Championship side Wigan Athletic is baffling. With Christian Benteke firing again, Holt is not needed. He is expected to fill injured Libor Kozak's place in the squad, and consequently make young Nicklas Helenius question his worth in the squad, in football and probably in life.

Cardiff City:

Pros: Kenwyne Jones can be a handful when given a task he truly cares about, and keeping Cardiff up could be that, but winger Wilfried Zaha could provide the vitality and unpredictability so crucial in a relegation battle. Vincent Tan hasn't appointed himself manager, either, so there's always that.

Cons: The noises coming from Scandinavia suggest Mats Moller Daehli, Jo Inge Berget and Magnus Wolff Eikrem are all very good players. But, as well as sounding like members of a nu-metal band, they are also inexperienced. Ole Gunnar Solskjaer knows all three from Molde, but only Eikrem has played in a mainstream European league -- with Heerenveen. This is very much a gamble.

Chelsea:

Pros: The re-signing of Nemanja Matic gives Jose Mourinho the midfielder he was after. Strong, functional but also very good on the ball -- like a Serbian robotic ballerina -- Matic will provide a base for Mourinho's attacking talent to flourish even further. Flexing their financial muscle to Mohamed Salah also dealt a blow to (potential) title rivals Liverpool.

Cons: No, not Juan Mata. The manager stood by his conviction that the Spaniard was not a No. 10 for him and pocketed 37.1 million pounds. The problem is that none of that was reinvested on a strike force that has just 11 league goals. They show flashes -- Samuel Eto'o's hat trick against Manchester United, Fernando Torres' bimonthly rebirth for 20 minutes, Demba Ba touching the ball -- but Chelsea could need more.

Crystal Palace:

Pros: After the summer's failed transfer recruitment policy -- composed largely of manatees in a tank selecting from hundreds of balls -- Tony Pulis went into January with a clear strategy and signed players who are familiar with the Premier League in Scott Dann and Wayne Hennessey, as well as talented duo Tom Ince and Joe Ledley. All four will improve the side and improve Palace's survival hopes.

Cons: So, why did it take so long for Palace to complete the deals? The argument is that waiting until the final day allows for more desperation in negotiation with the selling club accepting lower offers to find their own deals. But there have been four league matches and two FA Cup ties since the window opened. Although they took seven points from a possible 12, the integration of the new signings would already be done.

Everton:

Pros: Aiden McGeady and Lacina Traore might strengthen the squad (albeit the latter on loan), but Leighton Baines' new long-term contract and Ross Barkley's happiness at Goodison Park are the things of true importance from January. For too long, Everton have been a club willing to sell their best players as soon as a flirtatious glance is cast on them from a distance -- Baines' commitment in the face of interest from Manchester United demonstrates that they are a club with a bright future. Either that or they get 150 million pounds for him and Barkley next summer.

Cons: Roberto Martinez intimated his desire for a defensive midfielder but failed to find one; now he will just have to rely on the fitness and fortune of Gareth Barry and James McCarthy, who play so well in the two deepest midfield positions. With Darron Gibson out for some while yet, and with Barry and McCarthy so important to Everton's newfound freedom, the pair will be run into the ground come May.

Fulham:

Pros: Spending 12 million pounds on a striker, a record fee for the club, shows just how desperate Fulham are to stay up. That striker, Kostas Mitroglou from Olympiakos, is a goal scorer -- strong and tenacious, he has scored 25 league goals in the past 37 games. But even more important is that he's a passionate, visceral and Greek player -- a mad Greek, if you will -- and it is scientific fact that no team with a mad Greek has ever been relegated. Now Fulham have two. Lewis Holtby and returning Clint Dempsey make for a strong transfer showing.

Cons: How sad it is to finally see Dimitar Berbatov depart these shores. Granted, Berbatov to Monaco seems like the most obvious transfer of all time, with the Bulgarian no doubt spending his spare time sunbathing on a yacht, like a balding James Bond. But the striker will be missed, even by Fulham, despite the signing of Mitroglou: When Berbatov was on his game, he was hard to stop. More is the pity he wasn't on his game more often this season.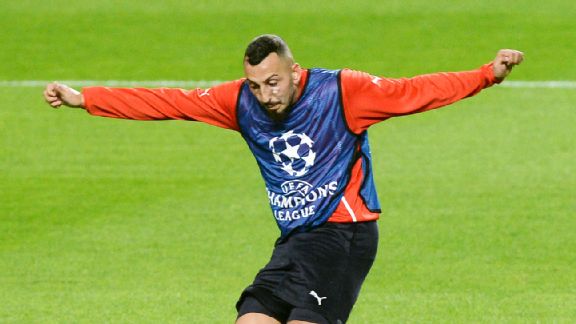 FRANCISCO LEONG/AFP/Getty ImagesRelegation-threatened Fulham are hoping striker Kostas Mitroglou can deliver some firepower up front.
Hull City:

Pros: Given that Robbie Brady, a midfielder who takes set pieces, is the club's top goal scorer this season with three, the search for strikers was inevitable. They have the ninth-best defence in the league but have scored only 22 goals. Shane Long is a player who always appears the right move away from becoming a really good striker, and Nikica Jelavic showed his capabilities in the earlier part of his Everton career. Steve Bruce knew exactly what his side needed to make them safe.

Cons: But what if this (once more) isn't the right move for Long? And what if the Jelavic in black and orange is more like the one who did not terrify defences at Goodison Park but rather innocent spectators in the crowd who might have felt the full force of his wayward shooting? West Bromwich Albion showed in the summer how signing two forward players for big money -- Stephane Sessegnon and Victor Anichebe -- can backfire. Bruce will hope the same does not happen at the KC Stadium.

Liverpool:

Pros: Well, I hear Ukraine is lovely at this time of winter. And at least they didn't spend 16 million pounds on Yevhen Konoplyanka, when they refused to pay such a price for first-choice target Mohamed Salah. Is there a chance managing director Ian Ayre came back with Vitali Klitschko to play left-back?

Cons: Where to begin? Liverpool had 30 days to sign a full-back, midfielder and attacking option. Although the attacking option was probably not as important as the other two positions, Liverpool pursued it. They failed with Salah and eventually Konoplyanka, meaning they must rely on a core group of 14 or 15 players to get them Champions League football. Their best chance in five years of doing so was not really added to.

Manchester City:

Pros: City might not have signed anybody, but they are top of the league with a talented squad with little weakness, It doesn't come better than that.

Cons: Normally, what Manchester City want, Manchester City get. The motive behind signing Porto duo Eliaquim Mangala and Fernando might be questioned -- although maybe City do need another central defender and holding midfielder, after all -- but abandoning a 50 million pound bid for them was a rare moment of weakness this year.

Manchester United:

Pros: Juan Mata. It's obvious Mata's 37.1 million pounds is an excellent deal for the club because of how he strokes the ball with his instep, glides across the pitch, cuts defences open with his incisive passing, finds the solution for world peace and any other glorious description you might care to mention. But Mata also galvanises United, and reminds their rivals that they are not going away without a multimillion-pound fight.

Cons: Mata probably isn't the solution to all their problems; in fact, he might not be the solution to their most pressing ones. The same argument was made for Mesut Ozil at Arsenal, of course, but United really could do with a defensive-minded midfielder and a few quick, mobile defenders. They will hope the Mata buzz will carry them through.

Newcastle United:

Pros: When signing a player who hasn't started a game this season is the highlight, there are problems afoot. But then, this is Newcastle United, where problems find a haven. Luuk de Jong is a good player, albeit one who has lost his form at Borussia Moenchengladbach, and a move to the North East might reinvigorate him. But even if that happens, Alan Pardew will still be seething and publicly offer passive-aggressive statements to owner Mike Ashley and what-does-he-do Joe Kinnear. Another pro there, then.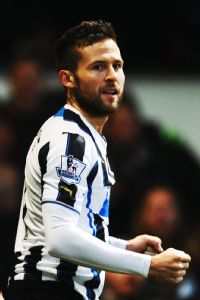 Mike Hewitt/Getty ImagesNewcastle did nothing to replace the departed Yohan Cabaye.
Cons: Selling Yohan Cabaye was probably unavoidable once Paris Saint-Germain came calling, but not replacing him with anybody is unforgivable. Newcastle have now not signed anybody on a permanent deal since Moussa Sissoko from Toulouse in January 2013, with Loic Remy the only real acquisition in the summer, and he was also a loanee. Without Cabaye, the focal point of everything good Newcastle did, frustration on and off the pitch is imminent.

Norwich City:

Pros: Norwich are a team that are always in a relegation fight without realising it until their heels are being grasped at by the bottom three in an attempt to drag them down. Jonas Gutierrez is a midfielder who has played for Argentina at a World Cup, and Joseph Yobo has played for an Everton side that have occupied top-half for most of the past decade. Their arrivals will add experience that could be essential.

Cons: But are Gutierrez and Yobo enough to keep Norwich up? Gutierrez was deemed surplus to requirements at Newcastle, and Yobo is not even good enough to make an impression at Fenerbahce. Neither will solve the team's main problem of scoring goals. The unpleasantness of Wes Hoolahan, who tried to force through a move to Aston Villa, also leaves a bitter taste -- and one less option in midfield.

Southampton:

Pros: Keeping hold of Luke Shaw -- warning off Chelsea and Manchester United -- was essential for Southampton. Not only is the young left-back a fantastic player with potential to eventually become one of the best in Europe but retaining his services shows it is business as usual for the Saints, even with the departure of Nicola Cortese as chairman. Keeping the core of their fantastic, youthful squad is essential for now.

Cons: There are questions over how their transfer strategy would have differed if Cortese had still been at the club after they signed nobody in January. This might always have been part of the plan, of course -- after the arrivals of Dejan Lovren, Victor Wanyama and Pablo Osvaldo in the summer, money might have been tight -- but this is still a squad that needs strengthening in numbers if not quality. Mauricio Pochettino plays a high-tempo, intense style of football; whether the small squad can sustain that over 38 games is yet to be determined. Not replacing lent-out Osvaldo also puts pressure on Rickie Lambert.

Stoke City:

Pros: Making Stephen Ireland's loan move permanent is important for Mark Hughes, but the arrival of Peter Odemwingie could aid Hughes' hopes of making the side more creative. Even better for Stoke, it comes at the expense of a disgruntled Kenwyne Jones. A motivated Odemwingie, who is searching for a club to love him, could benefit the Nigerian and Stoke.

Cons: There's a nagging feeling Stoke could have done more. Despite Hughes' quest to change the philosophy of the club, Stoke are still unquestionably Stoke. There might have been reticence to change too much as they prepare for a potential relegation battle, but the current squad is an amalgamation of beauty (sort of) and brawn.

Sunderland:

Pros: The signing of Liam Bridcutt is a sign of stability for Sunderland. After a tumultuous few seasons under Martin O'Neill and Paolo Di Canio, Gus Poyet now appears intent on both keeping the club afloat and building upon the future. Bridcutt is a deep player, the type to build a team around; Poyet's acquisition demonstrates that the club are moving forward and finally recovering from their difficult past.

Cons: Not selling Lee Cattermole will harm Sunderland more than his intended destination of Stoke City. That's not to say he is a bad player but rather somewhat surplus to requirements with the arrival of Bridcutt. Now, Sunderland have a high earner and a player who could have commanded a handsome fee on the bench. Poyet's revolution cannot be fully realised until players he does not need are gone.

Swansea:

Pros: Having no signings from random Spanish clubs in the mould of Pozuelo and Alvaro is always welcome. Not every player with that sort of profile can be like Michu, and Michael Laudrup has learnt from that. Instead, he has targeted British-based players, players capable of adapting quickly to the physicality of the league.

Cons: But, although they can adapt to the physicality of the Premier League, none of them seems ready to play in it just yet. David N'Gog has actually played for Liverpool in the top flight but struggled, and Marvin Emnes has rarely stood out at Middlesbrough. A youngster from Falkirk, Jay Fulton, completes the trio of signings who will not make an impression in a side desperately needing somebody to do just that.

Tottenham:

Pros: Tim Sherwood and Daniel Levy have kept faith in all the new signings, no matter how disappointing their first six months have been. There was talk of Erik Lamela, Etienne Capoue and Nacer Chadli all leaving, but Spurs have decided to do something few clubs now do -- give it time, see how it develops and not make hasty decisions.

Cons: In a side that likes to play 4-4-2, having just two strikers might be problematic. Jermain Defoe's imminent departure to Toronto FC should have been followed by an incoming striker, but now Spurs must rely on mercurial Emmanuel Adebayor and misfiring Roberto Soldado to bring them Champions League football. A return to 4-2-3-1, and reminders of Andre Villas-Boas, might await.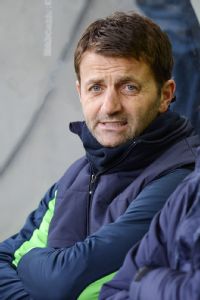 Gareth Copley/Getty ImagesAfter a busy summer, Tim Sherwood and Spurs were happy to stand pat during the January window.
West Brom:

Pros: At least Pepe Mel has an excuse if his side struggle between now and the end of the season. Although he did not have much time to tinker with his squad, he also had a chairman -- Jeremy Peace -- who is usually reluctant to do business in January. A striker from Espanyol, and nothing more, gives Mel a chance to use the squad that finished eighth last year and keep them up. The problem is they no longer have Romelu Lukaku, Stephane Sessegnon or Shane Long.

Cons: They no longer have Lukaku, Sessegnon or Long, and Nicolas Anelka is facing a lengthy ban and Victor Anichebe is always facing the floor, face down. The regression of the side is alarming, and some fresh players could help reverse the yearlong slump. But the players who have been steering West Brom into relegation trouble now have to steer them out of it.

West Ham:

Pros: Pablo Armero, Antonio Nocerino and Marco Borriello are all experienced players who have performed in Serie A. Armero has not been at his best at Napoli this season, but he is still better than anything West Ham have at left-back. Nocerino allows Sam Allardyce not to rely upon unreliable Kevin Nolan so much, and Borriello relieves some of the pressure from Andy Carroll. They are players who have played for Napoli, Milan and Roma and will be vitally important in the fight against relegation.

Cons: Those signings are all merely on loan, meaning they are very much short-term solutions. Allardyce's quest for another striker continually failed, with Lacina Traore essentially joining before choosing Everton instead. Allardyce won't care, you fancy, but this January does little to ease fears that surviving this year just leads to another struggle next year.