The uses and abuses of the loan system
The influence of the loan system on the Premier League is growing. The date its rise properly began was Sept. 1, 2010, when the 25-man squad rule first became law.

- Top Tenner: Loan deals

That stopped richer clubs overloading their squads, and added a new dynamic to the transfer market. It stepped up loans between Premier League clubs, moves such as those which took Jack Wilshere and then Daniel Sturridge to Bolton, when coached by Owen Coyle, who prescribed attacking football. Both future England internationals played leading roles in the Trotters' survival fights.

Premier League clubs are only allowed to loan in four players at once, but can loan out as many as they like.

Loan specialists

Everton are the first club to compete for a top-four position fired by loans. Their borrowing of Gareth Barry and Romelu Lukaku handed them a top-class midfielder and a hugely effective target man while, until his recent injury, Barcelona kid Gerard Deulofeu was a growing influence.

Roberto Martinez mastered the loan system in Wigan Athletic's perennial relegation fight, but now uses it to lead Everton to the possibility of Champions League qualification. The continent has taken note. Plenty of star Premier League players have been picked off by Spain's giants in recent years; England is seen as a place to toughen up players.

"Clubs have been offering us players," said Martinez last month. "They have seen the other loanees and how well they have been looked after. It hasn't happened with the clubs in the UK but it has happened from abroad. We have had phone calls from clubs asking about taking their players for next season. They see it as a perfect step up in their career.

"Teams that have got great investments for their squads will want them to come to Everton rather than elsewhere. That is a compliment. And it is something that is very important for us."

Deulofeu's talents are appreciated at Barcelona, but doubts over his temperament and application persist there. The pitfall of him maturing at Everton is an almost certain return to Spain, or a transfer value beyond Martinez's budget. The same goes for Lukaku, whose move from Chelsea happened after a fall-out with Jose Mourinho, but who will either return to Stamford Bridge or be sold on for a price augmented by his Everton form.

Barry, in the final year of his contract at Manchester City, is expected to stay at Goodison Park, though a reduction in his weekly salary will be required. Yet even if all three depart, Martinez is confident he can augment his squad with more loaned gems.

"There's something about the loan deals that I like," he said this week. "It brings a freshness about the player that has a point to prove."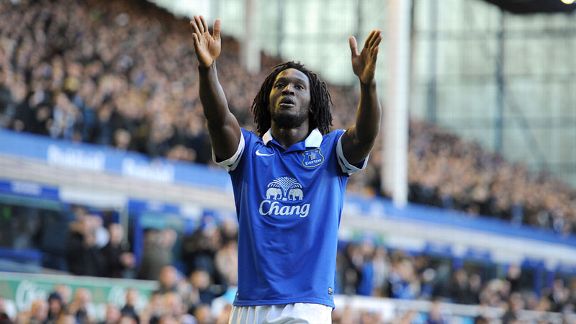 PA PhotosRomelu Lukaku has scored nine Premier League goals in 16 appearances.
Looking for a loan?

Across Merseyside, Liverpool made another use of the loan system when reshuffling their goalkeeping options in the summer. Simon Mignolet was purchased from Sunderland for 9 million pounds, which pushed Pepe Reina out to Napoli on loan.

With just one year left on his contract and a high wage, Liverpool found it difficult to command a transfer fee, so a deal was done with former boss Rafa Benitez, a move that initially happened without the club telling Reina. At a similar time, the Reds took in Victor Moses from Chelsea, a player whom Mourinho was prepared to offer little opportunity. So far, Moses' move has been unsuccessful, with the suggestion being that he will either return to Chelsea or move elsewhere.

Loaning out to reduce wages has become a common method of financial retreat in the Premier League. Failed signings are prime candidates. Manchester United misfit Bebe is at Portuguese club Pacos de Ferreira before his contract expires this summer.

Newcastle United have benefited so far this season by loaning Loic Remy from Queens Park Rangers, who had been relegated with a high-value asset on top wages. Meanwhile, there is quite a fluid market among the division's lesser lights. A rare Sunderland success has been Ki-Sung Yeung, on loan from Swansea, while Fulham took Darren Bent from Aston Villa.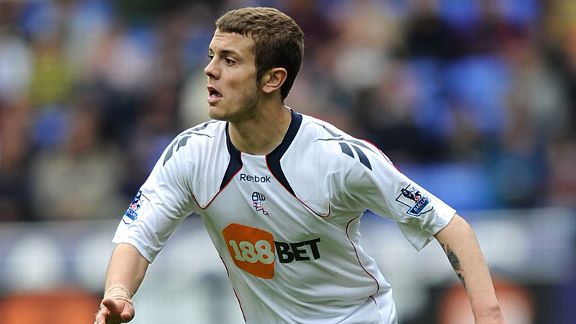 PA PhotosJack Wilshere spent the second half of the 2009-10 season on loan at Bolton.
Parking players

Loans were once used as a means by which young players could earn professional first-team experience; in some cases, they still are. Youngsters were sent down the divisions to learn from schools of hard knocks. David Beckham's five-match spell at Preston North End during the 1994-95 season is the most famous example of this.

Now, major clubs choose to park their starlets at clubs in their own division. The rest of the Premier League has become a playground. This month, Manchester United will let Wilfried Zaha play for another Premier League club, though outside London is the current stipulation.

Lukaku is the most obvious example of this now-popular practice. West Brom benefited last season from borrowing him for the entire campaign, and tried to do the same in August, only for Lukaku to go to Everton instead. Struggling Baggies have ended up in a position of missing a player who never actually belonged to them.

One benefit for a loaning club is that their players can now cause problems for rivals; the loan agreement rulebook means they are not eligible to face their parent club. When Everton lost at Manchester City in October, they suffered from a Barry-sized hole in their midfield. Such clauses are continuing cause for considerable controversy.

Chelsea perhaps did not expect to be competing with Everton and Liverpool for a top-four place -- club policy is not to sell or loan to rivals -- so further deals may not be so forthcoming. However, Lukaku scored twice against Liverpool in the Merseyside derby, robbing the Reds of two of the four points they are currently behind Chelsea.

"It's phenomenal you have a player that, even when he is not playing for you, is scoring against your opponents," crowed Mourinho last month.

The loan system is being exploited in several different directions by clubs.