Despite criticism, the FA Cup still holds significance
It wasn't exactly the grandest celebration of the world's oldest football competition. It is, however, an increasingly established view in itself.

On the Thursday before the third round of this year's FA Cup, the event essentially famous for being the sport's great leveler where for one day anything is possible, Paul Lambert was asked what he and other Premier League managers thought of it.

The Aston Villa boss couldn't disguise the general apathy. A tournament that had receded to nothing more than a novelty has now, seemingly, become a nuisance.

"It you asked the majority of them, if they were being honest, they probably would do [without the distraction of the FA Cup]. Not just because of the money, but survival in the league is vital.

"It is realistic. That is the nature of it. If anyone says any differently, then I am not so sure they will be telling the truth because the Premier League is the most vital thing that anyone wants to get into, and we are no different."

There can be no escaping the stark fact that the stock of the competition has plummeted. It remains a lovely idea, but one overtaken by the harsh realities of modern football. As if to almost illustrate the point, it was Wigan's very victory last season that arguably cost them survival given how their short squad was stretched.

Equally, however, there should be no overlooking the potential effect of going and winning the competition for those with a bit more scope.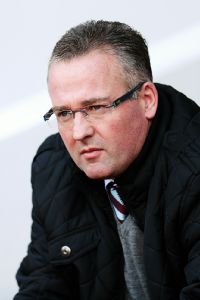 Charlie Crowhurst/Getty ImagesPaul Lambert didn't shy away from admitting that the FA Cup is a burden for some clubs and their managers.
While Villa are one of a number of clubs finding things a little too tight, it is that very rare openness at the other end of this season's table that could present a particular opportunity.

A competition that has lost virtually all meaning could genuinely have a new significance for a series of elite clubs.

Typically, it was Brian Clough who put it best. On the journey home from the 1979 European Cup final, after his Nottingham Forest side had beaten Malmo 1-0, the manager was reflecting with journalist Duncan Hamilton on the root of that success. Surprisingly, in the aftermath of victory in club football's greatest competition, Clough's mind turned to a tournament that has been almost totally forgotten.

His words on Nottingham Forest's 1976 Anglo-Scottish Cup win should by now be legendary, and they are always worth repeating for the manner in which they so evocatively describe and define the intangible psychological effect any team enjoys from simply winning a trophy.

"It provided us with a cup, and players who hadn't won anything with a medal," Clough told Hamilton. "You'd think we'd won the European Cup that night.

"We were drunk on success -- which, bearing in mind it was the Anglo-Scottish Cup, was a bit like being drunk on half a pint of shandy. You got the sense, though, that it was also like we'd been given a shot of something positive that only a trophy, whatever it is, can bring. We'd won something and it made all the difference."

In other words, it was the trophy that helped more quickly solidify a growing team, that gave them a tangible sign they were going in the right direction, that began to banish any doubts, that set down a marker.

This season's once-a-generation uncertainty could allow a single club to enjoy a similar benefit and suddenly streak ahead in what remains a rather loose leading pack. To back that up, you only have to look at the career of the man whose retirement has created this unique situation. In his first autobiography, in 1999, Alex Ferguson spoke about the effect of the 1990 FA Cup on Manchester United in much the same way Clough did about the Anglo-Scottish Cup. It gave a new platform and purpose.

Without him, to put it bluntly, there are a number of clubs that could particularly do with lifting the trophy this year.

The most obvious, of course, is Ferguson's old club. For all the issues at United this season, and despite many of them looking set to continue regardless of how this campaign goes, victory in the FA Cup would at least allow David Moyes to banish one of those big doubts about the future. He would finally claim a major trophy of his own. Even if it coincided with the admittedly dismal scenario of dropping out of the Champions League, Ferguson's replacement could at least reasonably claim that it is evidence that he's properly adapting and learning.

At the club that had their hegemony replaced by Ferguson's, Brendan Rodgers could immediately draw another dividing line. What better way to signal the full effect of Liverpool's recent rise, and emphasise a potential return as a Champions League club, by claiming a first trophy of the new regime. The fact that they are free of European commitments may also provide a rare opportunity to add a bit more focus to an eminently winnable competition. That is something Jose Mourinho argues, and where he vehemently disagrees with Lambert.

"For teams without European competition, where they play 38 matches a season, and where FA Cup matches come, in one more weekend, I don't see a reason for clubs that don't try to win matches.

"The FA Cup has a special meaning."

Mourinho, possibly more than any other manager in the modern era, is fully aware of the special value of repeat victories.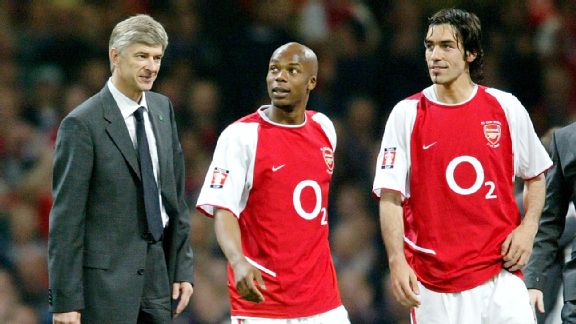 Clive Mason/Getty ImagesArsene Wenger's FA Cup successes in the early 2000s marked the last time the club were considered to be dominant in English football, can a win this year build momentum for the Gunners?
He repeatedly spoke about how the 2004-05 League Cup win set the tone for Chelsea's lavish new era, and his cup record has remained utterly exceptional. The Portuguese has won a total of six domestic cups to go with his seven league titles and two Champions League titles, and it is difficult to not think the stats are connected. Even in what was his worst full season at Chelsea, in 2006-07, Mourinho won both the League Cup and FA Cup.

Manchester City wrought a similar effect from their FA Cup win in 2011, which arguably aided a burgeoning side to end an even more significant drought in the league the following season.

Arsene Wenger's long run without a trophy has long been discussed, but if he is on the brink of another bright era with this young team, it would arguably do even more for them as a group than for the manager to end it.

As Clough put it, they might find the taste of shandy to their liking.