Six contenders to replace Villas-Boas at Tottenham
Andre Villas-Boas' overcoat and designer stubble are consigned to Tottenham Hotspur's past. His sacking on Monday seemed inevitable, but the suggestion is that the club were not fully prepared for his departure. Who will replace him? It looks an open field. ESPN FC runs down six contenders.

- Brewin: AVB light fades from sight
- Marcotti: Monday Musings - AVB's departure
- Fitch: Levy keeps making the same mistakes

Tim Sherwood

The former club captain will take charge of the team from Wednesday night's League Cup tie with West Ham United, with no date set on the length of his leadership. Sherwood was brought back to the club as technical co-ordinator when Harry Redknapp succeeded Juande Ramos in October 2008. He had previously been a TV pundit and launched an ill-fated footballers-only magazine -- Icon -- with Redknapp's son Jamie.

Just over a year ago, he was heavily linked with the manager's job at Blackburn Rovers but was persuaded to stay at Spurs by chairman Daniel Levy. His work behind the scenes with the youth and reserves team has impressed Levy, and the hope is that he may yet be the club's version of Pep Guardiola -- captain, reserves boss, head coach. The chances are he will be given a chance to succeed. Sherwood could end up doing what Roberto Di Matteo did at Chelsea in stepping in for Villas-Boas for the rest of the season.

Pros: In-house standing, club knowledge, ear of the chairman.
Cons: Never fulfilled a senior coaching role.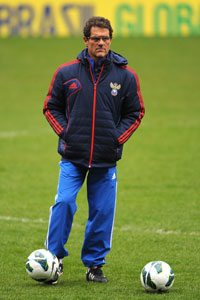 PA PhotosFabio Capello is planning to manage Russia at the 2014 World Cup.
Fabio Capello

When Don Fabio was espied in the White Hart Lane press room on Sunday, many a conclusion was drawn. Part One of two-plus-two has come true -- Villas-Boas has gone. Capello's close links with director of football Franco Baldini are the other half; Baldini did Capello's briefing to the press when they worked together with England.

Capello has an unblemished record as a club manager; he has won a league title at every club he has ever coached. A few years ago, a club like Tottenham would have been beneath him, though the England experience has lowered his standing. There is also his current job; he is set to lead Russia to the World Cup. And anyway, if he was in line for AVB's job, he would have been in the boardroom, and not the press room; he was actually working as a co-commentator for Italian TV.

Pros: Opposite end of the spectrum to AVB, richly experienced, dominant leader.
Cons: He is now 67, and contracted elsewhere. Doesn't seem to like the English media much, either.

Mauricio Pochettino

A fortnight ago, when rumours of Villas-Boas' position becoming untenable began to escape, the first name mentioned as a possible replacement was Southampton's Argentine. On first look, it seemed a decent fit. Like AVB, Pochettino is a manager who favours the pressing game, but has been more successful with it this season and on much lesser resources. While Spurs have been stilted, Saints have sometimes thrilled with their football.

Southampton, until recently, were the flavour of the season, but have slipped down the table of late. The manager has not been with the club for a year yet, and that is not a broad enough sample to know whether it is worth paying the high compensation that the Saints' razor-sharp chairman Nicola Cortese would undoubtedly demand for him.

Pros: Proved himself so far in English football. Made quick and positive impact at Southampton.
Cons: Any potential deal would be troublesome. Sacked by Espanyol after severe loss of form.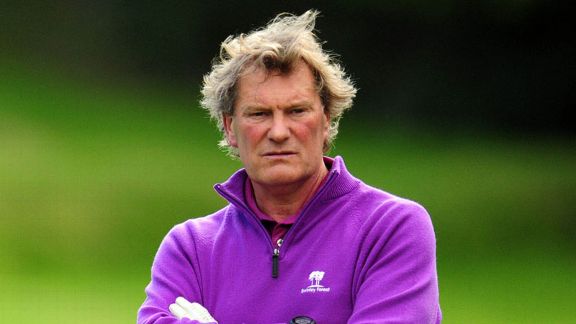 PA PhotosGlenn Hoddle was last in management in 2006 when in charge of Wolves.
Glenn Hoddle

Reborn again is the king of White Hart Lane? Hoddle's return would be a third coming for the club's finest player of the last 40 years, give or take Gareth Bale and Paul Gascoigne. His reputation among his peers is that of a deep thinker on the game.

Gary Lineker leads those admirers who say that Hoddle, now 56, has learned the lessons of his former life as a football manager. A two-year tenure at Spurs ended badly in 2003, amid in-fighting with director of football David Pleat, and after some questionable transfer purchases. That came after he resurrected his career at Southampton having being removed from the England job. Since leaving Wolves in 2006, he has involved himself in youth coaching initiatives.

Pros: Majority of fans would welcome him, very tactically aware, available now.
Cons: Has been a poor man-manager in the past, seven years out of management.

Michael Laudrup

Tottenham associate themselves with a brand of football that Laudrup has furthered at Swansea City. Laudrup also has the type of name to excite fans and sponsors, having been a truly world-class player.

He has won a trophy in English football -- last season's League Cup -- and, though he signed a new contract at Swansea in the summer, whispers suggest he has not always enjoyed cordial relations with the Swans' hierarchy. Things are not going quite so swimmingly this season. With extensive continental coaching experience, he is also familiar with the director of football model.

Pros: Passing football, a big name, familiarity with English football.
Cons: Involved in a Europa League campaign with Swansea, could be difficult to extricate.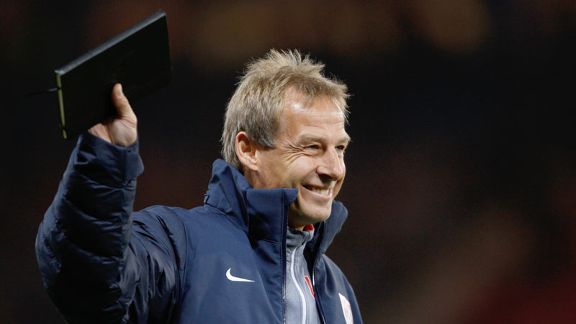 PA PhotosJurgen Klinsmann only recently signed a new contract with the USMNT.
Jurgen Klinsmann

If Spurs were to go down a route of former star players, then N17's favourite German would surely be on that list. Like Hoddle, this would be a third spell at the club -- he twice played for them in the 1990s.

However, rather like Capello, Klinsmann is also signed up to lead Team USA at next summer's World Cup and has just signed a contract extension to take him through to the 2018 finals. Added to that, after 15 years in Huntington Beach, he now seems as Californian as he is Swabian, so Klinsi is an outsider at best to take over Spurs. That has not stopped certain papers linking him, despite an ill-starred short spell at Bayern Munich being his sole club experience.

Pros: A Tottenham idol, a believer in attacking football.
Cons: Has little or no record in club football, looks unavailable after new USA contract.