Platini's push to change the face of international football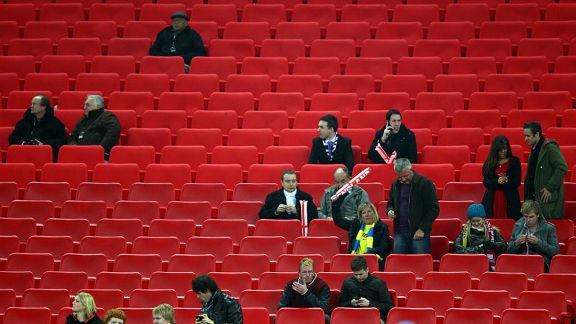 GettyImagesInterest in international football has waned over the years.
To reverse a well-worn adage: When something is broke, try to fix it. With that in mind, it is no coincidence that European football's leading figures are weighing a series of radical proposals designed to transform international football.

With declining attendance at many noncompetitive fixtures and the relentless withdrawal of star names from international get-togethers due to niggling "injuries," the game's decision-makers are drawing up proposals to revive a part of the game that is in danger of losing its prominence.

While international football still boasts the pulling power to bring the planet to a halt every four years when the World Cup rolls around, friendly matches have largely lost their lustre.

Indeed, many supporters of club football loathe the breaks in domestic fixtures that come with international matches, and the game's senior administrators are aiming to make changes.

The much-discussed and somewhat radical suggestions tabled by UEFA president Michel Platini may have hogged many of the headlines in recent months, but the winds of change are gathering momentum. Many of the ideas being discussed are at a formative stage, but others are already being implemented as international football prepares for its biggest shake-up in years.

The plans in place

• Increase Euro 2016 to a 24-team tournament

• Hold the Euro 2020 finals in 13 countries

• A new look to international weeks that sees fixtures played across a full six-day period

Platini has long been tipped to succeed Sepp Blatter as FIFA president, and the former France star seems determined to make his mark as a radical.

The UEFA president's decision to transform the next European Championship finals into a 24-team event has been welcomed by national federations concerned that the 16-team format restricts opportunities for "non-elite" nations.

With more countries involved, it means increased lucrative television revenues and sponsorship opportunities should be created, yet there is concern within the corridors of power at FIFA that the European Championships may soon rival its World Cup event in terms of prestige and quality.

This may explain reports that FIFA is eager to dilute UEFA's power on its executive committee from the current eight votes, as well as the idea that Europe's representation at future World Cup finals may be reduced from the current 13 teams. Politics, as ever, are never far away when such changes are being proposed.

Platini's plot to stage the Euro 2020 finals in 13 host cities remains a little confusing, with the idea seemingly based around the notion that tournament atmosphere will be generated by many supporters being able to watch their team in action on home soil in a major championship. Many have questioned the wisdom, but Platini has pushed it through and 39 cities in 32 countries have lodged bids to host matches.

One revision to the international calendar is certain to come into place next year, with qualifiers to be played across six days between Thursdays and Tuesdays in a bid to maximise TV coverage and broadcast income.

A few years ago, the powerful heads of elite clubs won their battle to move games from a Saturday-Wednesday schedule to Friday-Tuesday, ensuring players have an extra day to return to their paymasters ahead of domestic matches -- which was especially important for those with long flights.

That basic agreement is not threatened by the new schedule, but UEFA officials were concerned by the absence of international football over the weekend. So to keep the action flowing on a daily basis and satisfy TV companies' desires, teams will now play on one of three set schedules: Thursday and Sunday; Friday and Monday; or Saturday and Tuesday.

The ideas being discussed

• Innovative plans to stage a new UEFA Nations League, with promotion and relegation from a variety of divisions designed to spice up competition

• Teams from outside Europe could be invited to take part in European international competitions, although UEFA denies this idea is on the table

• Qualifying tournaments to feature reduced number of teams, through a prequalifying event

With the 24-team European Championship finals format in danger of making qualification for the event a mere formality for any nation of pedigree, the idea of using the remaining international friendly dates to stage an additional competition dubbed the UEFA Nations League has been suggested.

The supplementary competition would include promotion and relegation in a bid to spice up interest in matches contested between sides thrown into groups that would be determined by a ranking system.

As things stand, the UEFA Nations League could look something like this, with matches played on a home-and-away basis and prize money on offer for all participants.

Elite Division: Spain, Germany, Netherlands, Italy, England, Portugal
First Tier: Russia, Greece, Croatia, Sweden, France, Belgium
Second Tier: Ukraine, Denmark, Bosnia-Herzegovina, Switzerland, Hungary, Czech Republic
Third Tier: Republic of Ireland, Serbia, Norway, Slovakia, Turkey, Israel

UEFA was swift to deny suggestions that non-European nations may be invited to take part in a potential Nations League, or the Euros, knowing any such plans would concern FIFA, which remains determined to preserve the World Cup's status as the premier global tournament. However, non-South American teams have taken part in the Copa America for many years, so UEFA could argue a precedent has been set.

Another idea being floated would see the lower-ranked nations taking part in a prequalifying tournament that could become the most significant fixtures in their international diary, with the prize at the end being a chance to compete against the cream of European nations in a trimmed-down qualifying competition.

This is how World Cup qualifying is determined in regions such as Africa, Asia and CONCACAF, so it leaves the impression that Europe is lagging behind. Meanwhile, the likes of Andorra, Faroe Islands, Liechtenstein and San Marino went through another World Cup qualifying campaign without winning a single match, conceding 138 goals among them.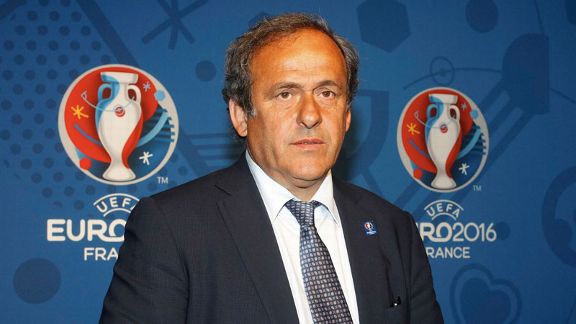 GettyImagesUEFA president Michel Platini is the driving force behind the potential changes.
The possible solutions

• Fewer international fixtures during the domestic club season

• The end of international friendly fixtures

• Increased revenue for national associations created by the Nations League

All the proposals for the future of the international game are laced with a commercial motive, as national federations are eager to plug the financial gap being created by dwindling attendance at many noncompetitive fixtures.

Friendly matches have developed a stigma that makes them tough to promote commercially, while major clubs are often eager to withdraw their players from "noncompetitive" international games. A UEFA Nations League may go some way to resolving this issue, with every international fixture having something resting on it. But club managers are hardly likely to consider them truly competitive, not like qualifiers for major tournaments.

Then there is the idea that more space could be freed up in the club football calendar by playing international qualifying tournaments in the summer months, which are generally used to play one or two qualifiers at the start of June.

If more qualifiers were slotted into the diary throughout June, domestic seasons could start a little later and would be less disrupted. The international break in February/March is of particular annoyance to many elite sides, as it falls at a crucial time when the top clubs are often involved in a domestic title race as well as the latter stages of the Champions League and Europa League. FIFA has already stated it plans to scrap both the August and February/March friendly dates from the international calendar when the next three-year cycle kicks off in 2015. Few will mourn their passing.

Six or eight qualification matches could be played in June, with major domestic championships such as the Premier League starting in mid-September as they would have an additional four weekends -- and eight full weeks -- to schedule matches. Clubs would also be spared the midseason disruption that can affect their momentum. But some national associations may struggle without regular income from international football throughout the calendar year.

Amid all the discussions, one thing appears inevitable: Change is coming to international football. Platini seems determined to go down in history as the pioneering architect.