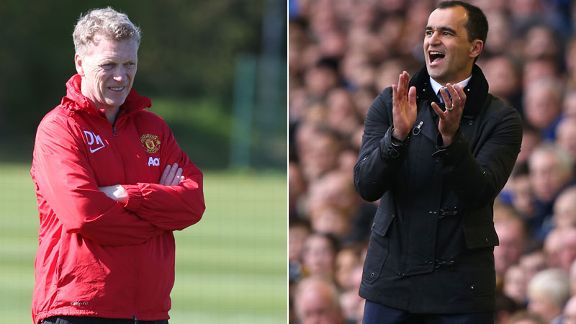 GettyImagesDavid Moyes and Roberto Martinez are managers with contrasting philosophies.
---
It's one of those days when, regardless of the debate around him, it's impossible not to feel some empathy with David Moyes. Most of us will have been in that situation -- returning to a formerly familiar old place after a fair wait, taking in the same old sights and sensations, feeling a blast of nostalgia, but also realising there is now a disconnect.

Few of us, however, have done that in a situation like that facing Moyes, when there exists a surprising doubt over how welcome you actually are. Continue Reading...