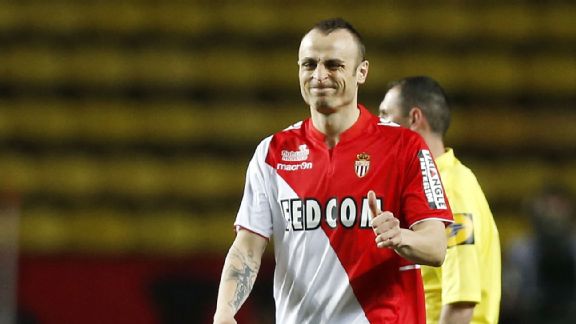 VALERY HACHE/AFP/Getty ImagesMonaco is the latest stop in the career of the languid Berbatov.
Let's be honest from the off: nobody saw it coming. There were no leaks in the press, no "come and get me" declarations and no pressure from either side. To be totally truthful, even Claudio Ranieri, the Monaco manager, knew nothing about it!

The arrival of Dimitar Berbatov at Monaco on the last day of the January transfer window caught everybody by surprise including, probably, the player himself.

He turned 33 the day before and had spent more time walking than running in the first half of the season with Fulham, in which he scored only four goals in 18 Premier League games as frustrations grew regarding his on-pitch nonchalance. Continue Reading...