Palace, Holloway must finish their long, gruelling ride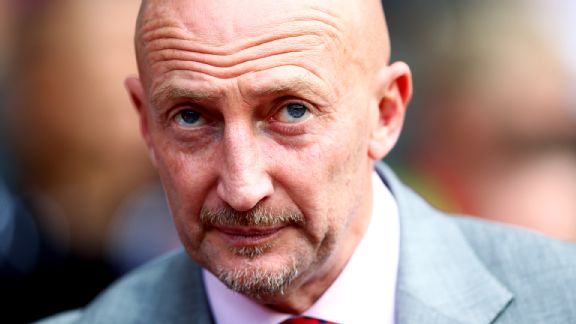 Paul Gilham/Getty ImagesCrystal Palace manager Ian Holloway has received a vote of confidence from the club.
On Sunday -- 24 hours after Palace had lost at Southampton -- I took part in a charity bike ride from Selhurst Park to the Amex Stadium in Brighton for the Robert Eaton Memorial Fund (REMF). The organisation is run by Seagulls fans and regularly holds fundraising events where Eagles fans and Brighton supporters come together for the greater good. This was one of those days.

But my participation on the day mirrored Palace's startlingly bad season so far in the Premier League for a number of reasons: I was terribly under-prepared, it was one of the most painful experiences I've ever had and, most worryingly for Eagles fans, I didn't finish the journey! Also, the REMF's centrepiece event of the year is a football match between Palace and Brighton fans, which I've played in almost every year (with varying results!).

Now I am not an experienced cyclist by any means, the last time I got on a bike was probably around the same time Palace were last in the top flight, in 2005. The Eagles are about as inexperienced at top-flight football as I am on a bike. I turned up at Selhurst Park for the start of the 50-mile cycle and instantly noticed everyone else had the proper gear; clip in shoes, leggings, fancy helmets, gloves and one lad even had a GPS hooked up to his earphones so he could get verbal directions.

I turned up in football shorts and a Palace shirt. My mate Rob leant me some padded cycle shorts (which it turned out were a godsend as my bum hurt enough after the ride, it would have been far worse!) The only decent bit of kit I had was my flatmate's fancy £2,000 road bike, which looked the part but I really didn't know what I was doing with it. In the same way, Palace have borrowed some players from more established teams -- Jason Puncheon on loan from Southampton, Cameron Jerome on loan from Stoke and Arsenal have basically paid us to take Marouane Chamakh off their hands -- and similarly don't really know what to do with them; Ian Holloway chopping and changing their positions loads already.

The journey was absolute hell; heading up some unforgiving climbs the minute we left Selhurst (I didn't even know there were that many hills in South London) and the rest of the ride got worse and worse. My legs felt like concrete and my bum got so sore I couldn't cycle at points (and haven't sat down properly for days since). In a similar vein, Palace's season has been painful to watch; the hills at the start against some tough teams like Tottenham, Manchester United and Swansea were taken on less impressively than I did on my bike, and we are fast running out of juice.

I couldn't work out why people do this sort of thing for fun, and spend hundreds of pounds doing it, travelling for miles and miles only to be rewarded with pain. But then I guess some non-football fans might wonder why we put ourselves through hell every weekend, spending hundreds, if not thousands of pounds for the privilege, travelling for miles for what seems like pain. When you think about it, cycling is much less crazy than being a Palace fan.

The worrying thing is I gave up. I just plain gave up about 25 miles in. There was a support van following us and after one particularly gruelling hill, I got off my bike and into the back of the van. If this is any indication of Palace's season, Holloway will be out by Christmas and we'll be rock bottom. I certainly felt like I'd hit rock bottom.

I felt terrible by the end of the ride when everyone else - including a few who I should have kept up with -- finished the race at the Amex. I felt like I'd let everyone down. Bailing half way through didn't really help me, or anyone. In the same way I think Holloway leaving Palace would end just disastrously for everyone. Teams that we should finish above will beat us to the finish line, and we'll feel terrible. I should have kept going; I could have made the end of the cycle ride if I'd really tried, and I think Palace can too. If they stick to what they've got. Let's just hope our bums aren't as sore when the season ends.