Pulis charged with keeping Palace up


Unleash those party poppers, whack some Kool and the Gang on the stereo and pile into the streets, people, because Crystal Palace finally have a new manager! It may have taken an entire month, countless rejections and bookmakers' odds changing quicker than Superman in a phone box, but Tony Pulis has officially been unveiled as the Eagles' new man in charge.

Like a man going back to his first love, who he doesn't really want to be with, but knows he can't get any better, Palace returned to the former Stoke boss with an improved offer after being rebuffed by Pulis at the very start of their search.

- Palace appoint Tony Pulis as boss
- Whittaker: Pulis eyeing old boys?

After Ian Holloway left Selhurst Park a month ago he suggested that the owners should approach his old pal and they did, only to be put off by the Welshman's wage demands. Now, four weeks later, they've caved in, bought him flowers and a diamond necklace and begged him to take them back.

The arrival of Pulis has led to many Palace fans having the sort of confusing feelings not experienced since they saw the dashingly good looking Matt Jansen turn out for the red and blue. He probably has the best chance of keeping the team in the Premier League but, to achieve this, fans will have to sacrifice any hopes of the players playing attractive football. It's a confusing time for all involved.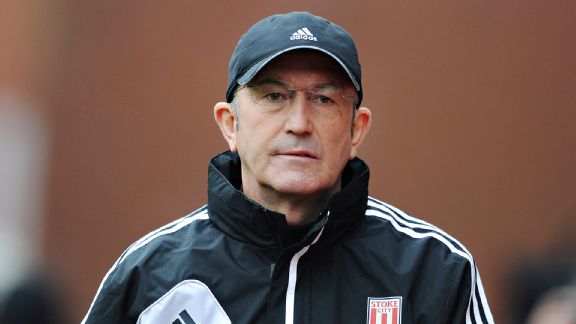 Chris Brunskill/Getty ImagesFormer Stoke boss Tony Pulis is tasked with saving Crystal Palace from relegation.
But, if Pulis' well-documented route one approach does keep Palace up, then there will be few fans that bother about the how and why of Premier League survival. It will be a monumentous achievement to avoid relegation, even now in November, given how poor Palace's start to the season has been.

Where things might be tricky for the foreseeable future is the team's lack of players suited to Pulis' direct tactics. At Stoke he had physical players in all areas of the park -- especially up front and at the back -- but at Palace the only beefcake in the squad is Mile Jedinak and, given that he plays in central midfield, the ball may well be bypassing him high in the sky for most of the game.

None of Palace's centre-backs are particularly tall compared to Robert Huth and Ryan Shawcross, who start to look like Gulliver in comparison. Up front is the walking toupee Marouane Chamakh and the impish Dwight Gayle.

Plus, there's the on-loan Cameron Jerome, who couldn't wait to slag off Pulis the second he walked out of the Britannia Stadium exit. He probably won't be expecting much game time now.

So expect some new, wide-shouldered, Ivan Drago-from-RockyIV look-a-like players in the January transfer window as Pulis plays out his vision of a new direct Crystal Palace. And while some fans will be dreading the football that will be on show, there was one former Eagles manager who also played rather unsexy direct football and is still lauded as a club legend… step forward Sir Steve Coppell (not officially recognised as a knight by the Queen, just by Palace fans).

Coppell oversaw one of the club's most successful periods, taking a bunch of misfits and rejects from the doldrums of Divisions Two into the top flight in 1989 and then, a year later, to the FA Cup final where they were seven minutes from putting Alex Ferguson out of a job at Manchester United.

A further 12 months into the future, Coppell took his charges to third in the top flight, only missing out on European football because of the ban on English clubs at the time.

Throughout this period, Coppell had a team of beefy bruisers, who played in their oppositions' faces and favoured substance over style. It's how they beat cup holders Liverpool in a famous semi-final victory at Villa Park in 1990. The only thing Coppell had over Pulis now was that he had the likes of Mark Bright, Ian Wright, Andy Thorn and Gary O'Reilly at his disposal.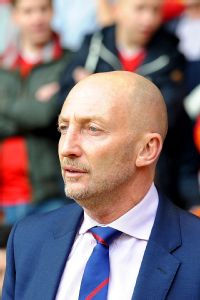 John Powell/Liverpool FC/Getty ImagesIan Holloway left Palace by mutual consent on 23 October.
So it's going to be a confusing few months at Selhurst but no doubt Palace will give it a good go under their new boss. It brings to the end a month of uncertainty and ridicule after the club took so long to appoint a new manager.

However, it should be remembered that the current owners of Palace have only been in charge for three years and are learning how to run a club the hard (and very public) way. They admit they made mistakes and are trying to learn from them.

They should be applauded for that. Lord knows I would have already messed everything up already and I had the same amount of experience at running a football club as they did three years ago.

So here we go into a bold, new, neck-muscle-stretching era with Tony Pulis at the helm. Here's hoping he can summon the spirit of Steve Coppell's early '90s Palace side. Who knows, maybe an FA Cup final awaits?