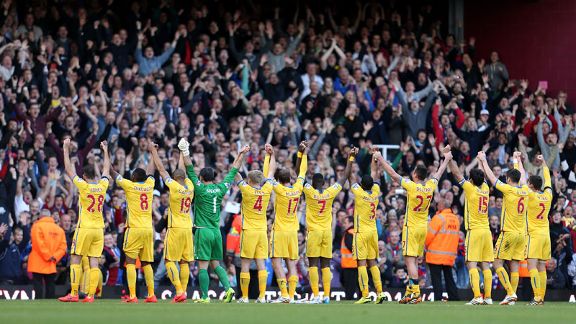 PA PhotosCrystal Palace players salute the travelling fans after sealing safety at West Ham on Saturday.
"Dedication's what you need, if you want to be a record breakeeeerrrrr!"

I've never broken a record, unless you count watching all five seasons of "Breaking Bad" in a month a record -- which it might be -- but the current Palace team are indeed record breakers. And multiple record breakers at that.

Before this season, the Eagles had never stayed in the Premier League longer than one season and now, thanks to the 1-0 win at West Ham (and the four wins that proceeded it in a row) have mathematically secured their top flight status for next campaign. Continue Reading...