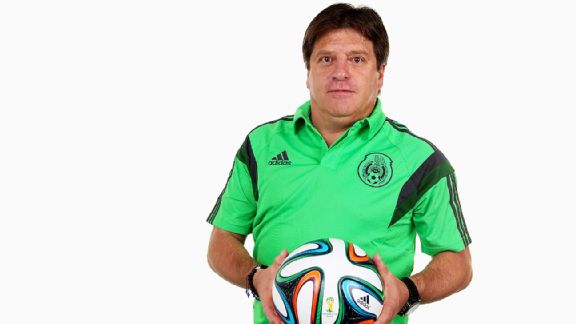 AllsportCurrent Mexico national team coach Miguel Herrera led Club America to the 2013 Clausura title.
LOS ANGELES -- Antonio "Turco" Mohamed has dared to face his ghosts. Especially the one that plagues him and punishes him the most: Miguel "Piojo" Herrera's Club America.

In a chat with Futbol Picante on ESPN Deportes, Mohamed said he considers it inappropriate and unfair that his start with Las Aguilas (the Eagles) -- which he has turned into Las Avestruces (the Ostriches) -- is being compared with Herrera's tenure.

Where is the injustice that Mohamed proclaims?

El Turco requests that his first seven games ("I've only been here five days") be evaluated under the same lens as El Piojo's first seven games when he arrived at Coapa. Continue Reading...