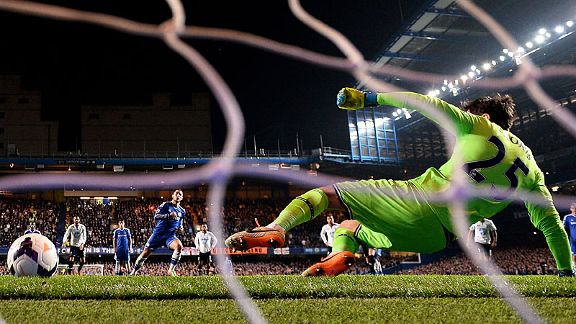 GettyImagesEden Hazard sends Hugo Lloris the wrong way to double Chelsea's lead against Spurs.


They say Christmas comes but once a year, but the manager, players and supporters of Chelsea Football Club would be forgiven for believing otherwise following Saturday's 4-0 drubbing of archrival Tottenham Hotspur.

With the Spurs defence bearing gifts and match referee Michael Oliver in a charitable mood, all that was missing was a dusting of snow and the appearance of Lilywhites manager Tim Sherwood dressed in a Santa outfit to complete the illusion.

Gift 1: Jan Vertonghen's slide-rule pass to Samuel Eto'o. Continue Reading...