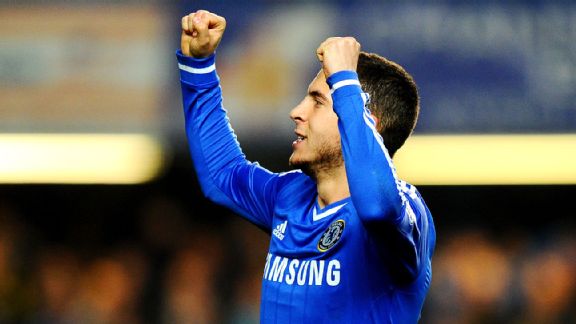 Mike Hewitt/Getty ImagesEden Hazard and Chelsea took full advantage of Spurs' errors.


Chelsea took advantage of their main title rivals' cup commitments and beat Tottenham 4-0 to establish a seven-point lead at the top of the Premier League.

While the scoreline might signify an emphatic win, in truth such a result looked like pure fantasy at half-time. The Blues had been lacking in invention and sloppy in their general play having been deployed in a surprisingly defensive set-up.

Choosing to play 4-3-3 at home against Spurs was a curious decision from Jose Mourinho considering that he normally uses that system away against a dangerous attacking side. Continue Reading...