Flawed Chelsea policy opens exit door for Cole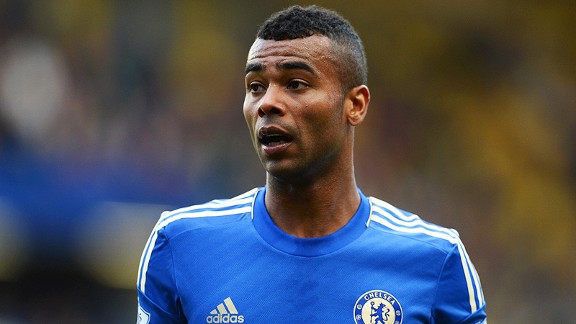 Mike Hewitt/Getty ImagesLoyalty, money and a club's youth-first policy have conspired to back Ashley Cole and Chelsea into corners. But where's the common sense?
With Ashley Cole rejecting Chelsea's opening offer of a year-long extension to his contract that runs out next summer, the traditional debate has arisen among Chelsea's fanbase. Did the club score an own goal or did the player show a lack of respect to his employers and supporters?

The controversial left back has apparently turned down Chelsea's opening offer, though it is not entirely clear on what grounds he has made his decision. There are some observers claiming it's all about the money, but the commonly held belief is the brevity of the deal. Chelsea have recently adopted a policy similar to that in place at Manchester United and Arsenal whereby any player over 30 years of age whose contract is expiring will not be offered an extension longer than a year. The new stance has already seen Didier Drogba and Nicolas Anelka leave Stamford Bridge, and Cole could be the next to exit in that fashion alongside Frank Lampard, who finds himself in a similar position.

The basis for this policy is to guard against giving lengthy and lucrative contracts to those players in the twilight of their career while simultaneously promoting youth within the squad. Unfortunately, the policy is flawed – and the case of Cole highlights exactly why. The difference with Cole, 31, is that not only is he only just over the age limit but he also remains one of the very best in the world in his position. The implementation of this policy means that Chelsea risk losing a world-class player because of an arbitrary cut-off point.

Advancements in training, nutrition and physiotherapy have shown that a player can extend their career at the highest level well into their thirties as amply showcased over the past decade by AC Milan. Cole does have a suspect ankle that needs to be bathed in ice after matches and he usually sits out training for a day or two afterwards, but this condition is manageable and is not getting any worse. Equally, his all-round fitness is as good as anyone in the Premier League judging by the way he spends 90 minutes every week bombing up and down the left flank. Reaching 30 is no longer an indicator that your best days are behind you even if writers and commentators insist on referring to those players as veterans. With that in mind, contract decisions should be made on a case-by-case basis and should not be subject to a blanket rule that does not allow for common sense.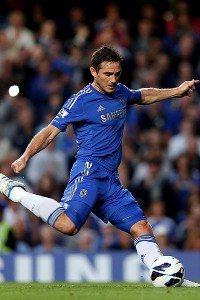 Mark Thompson/Getty ImagesIf Chelsea were to break the rules for Cole, would they do the same for another aging player, Frank Lampard?
But while the argument for giving Cole the contract he merits appears cut and dry, Chelsea have painted themselves into a corner. They cannot make him an exception as that would weaken their bargaining position – with Cole, the other players in the dressing room and future transfer targets. For instance, if they were to make Cole exempt from this policy, what would Lampard's reaction be should he still be bound by the new rules despite giving over 11 years of exemplary performance for the club?

One word that always crops up in these situations has inevitably done so again: loyalty. It is used mainly by supporters as a rod with which to beat a contract rebel and has been employed in that manner once more with plenty claiming that Cole should accept the offer solely because of an assumed love for the club.

However, loyalty cuts both ways. If the bond is so strong, why don't Chelsea offer him the contract he has earned for his previous excellent service? The answer is because these deals are offered by the club without taking sentiment into consideration. So it is a bit much to ask a player not to approach negotiations in the same business-like way. The only angle from which I would argue against Cole's stance is to ask why the left-back – a very wealthy man who no longer needs long-term job security – should instantly dismiss the idea of a one-year contract? If he was to accept, he would still be paid handsomely and if he plays well enough he will be rewarded with another year. One might point out that injury could wreck those chances, but isn't that precisely what Chelsea are guarding against: paying huge wages to someone who has little to offer on the field?

Should the impasse fail to be breached between the two parties there will be a queue of clubs hoping to snap Cole up. All the likely contenders have already been mentioned with two of his former managers, Real Madrid's Jose Mourinho and PSG's Carlo Ancelotti, apparently ready to fight for his signature, irrespective of the fact that PSG director of football Leonardo has insisted his club is not interested in the Englishman.

The interest of such powerhouses should in itself alert Chelsea to his true value. But I suspect that intransigence on the part of both the player and the club will mean this will be the last season we see Ashley Cole in a blue shirt.

Follow Phil Lythell on Twitter @PhilLythell