Twitter trouble is here to stay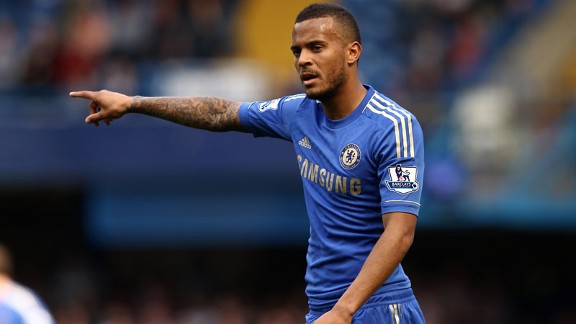 GettyImagesRyan Bertrand: Once bitten twice shy?
The philosopher and sometime footballer Joseph Barton once said that Twitter allowed athletes to "take control of [their] own output and become the master of [their] own destiny".

Ryan Bertrand's outburst is a perfect example of why Barton is wrong. The concept behind Bertrand's Tweets was sound - he set the record straight on his "sore throat" - the execution (and use of expletives) gave the media enough of a spin to make it a scandal. The media sets the agenda, not the original Tweet.

- Bertrand sorry over Twitter expletive

As opposed to Cole's Tweet (which suggested an FA judgment was wrong) Bertrand's only offence seems to be his use of foul language. The FA Rules on social media are wide - "conduct that's improper or brings the game into disrepute" - and Wayne Rooney once fell foul of that by swearing down a camera. Bertrand may be more lucky.

The media hold these young men to higher standards than ordinary members of the public and the fact the FA has brought in a code of conduct is to be welcomed.

Social media rules help but what sports need most is a cultural education. Players need to understand the consequences of actions and what is expected of them - and most of all - that social media is a public forum. Social media is here to stay and clubs and institutions need to talk to their players regularly about it.

Matt Himsworth is a lawyer and founder of Himsworths Sports Legal Consultancy. He works with sports clubs and institutions to provide educational sessions for players on the use of social media and has worked with organisations such as Liverpool, Manchester City, the Welsh RFU and British Cycling.