Romelu Lukaku - Time to unleash the beast?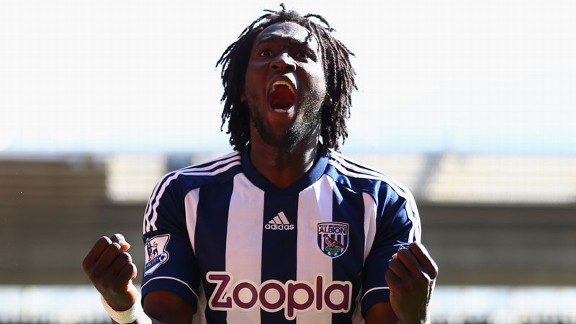 GettyImagesRomelu Lukaku plundered 17 goals while on loan at West Brom last season.
As Chelsea's preseason moves from the training ground to playing a series of "friendly" fixtures against sides of varying pedigree, Blues supporters will be keen to get a feel for how Jose Mourinho is planning to shape and meld the dazzling array of breathtaking talent at his disposal.

In his first stint at Stamford Bridge, Mourinho spoke often about his "untouchables," the players whose names were permanently inked on the Chelsea team sheet. Petr Cech, Ashley Cole, John Terry, Ricardo Carvalho, Michael Essien, Claude Makelele, Michael Ballack, Frank Lampard and Didier Drogba. As if needing justification, pearls of wisdom would tumble from the Portuguese grand master's lips. "Claude Makelele is untouchable because of the way he plays. Michael Essien is untouchable because of the way he plays. It is not because I love them."

- Hazard wants 'brilliant' Rooney
- Lukaku targets first-team place

The very essence of Jose's "untouchable" philosophy is rooted in the turn of phrase - "because of the way he plays." So who among the current members of Jose's squad will become his new untouchables because of the way they play? This time around it's less obvious, as the transition from Mourinho's original squad and the subsequent additions is still a work in progress.

Thibaut Courtois is surely the long-term successor to Cech, but there are question marks over the rest of the defence. Right back and left back berths are yet to be nailed on, and while Branislav Ivanovic and David Luiz may have blue blood in their veins, will they fit into Jose's brand-new jigsaw puzzle? Further forward, midfield maestros Ramires, Juan Mata, Oscar and Eden Hazard have proved their worth - Mata and Hazard can genuinely be considered as world-class and possibly "untouchable." The expensive addition Andre Schurrle will provide Mourinho with further options, as do Kevin De Bruyne and Marco van Ginkel, but they are unproven in the Premier League and will need time to settle in.

Up top, who will become Jose's new Drogba? Mr Abramovich paid £50 million for Fernando Torres, but the Spaniard has struggled to find the net consistently against top-class opposition. The Blues were heavily linked for several seasons with Atletico Madrid's Radamel Falcao, a striker who rippled the Chelsea net on far too many occasions, only to see AS Monaco successfully swoop through the backdoor with a ludicrous offer. Similarly, Napoli's Edinson Cavani needs no introduction to Blues fans - but it seems Paris holds a greater attraction (and salary) than west London.

Recent paper talk has even suggested that the Special One might make an audacious move to bring Didier Drogba back to the Bridge in a bid to bolster his striking options - and while the Ivorian still appears to be at the top of his game, this would only be viewed as a short-term fix. Wayne Rooney is another rumour, but he would come with the obvious question mark against his ability to sustain match fitness.

So what now? Who now? The answer for many is blindingly obvious: £18 million prodigy Romelu Lukaku. The 20-year-old Belgian international plundered 17 goals while on loan at Chelsea old boy Stevie Clarke's West Brom last season - a feat that saw him nominated for the PFA Young Player of the Year award. In his final game for the Baggies, Lukaku came on as a second-half substitute against Premier league champions Manchester United and scored a remarkable hat-trick ... and the fact that the Blues travel to Old Trafford on the second weekend of the new campaign will have the youngster salivating at the prospect of being given the chance to punish the Red Devils' porous defence yet again.

Mourinho has already stated that he will give Lukaku a chance to establish himself in the first team, and the hulking player is straining at the leash. "I will train every single part of my body to be twice as good as last year," he quipped recently via his Instagram account. Twice as good would mean 34 goals, and who would argue that this would be a fanciful total for the swashbuckling striker if he were being fed by Mata and Hazard? "Season 13-14 is the season when I stop playing like a boy and will play as a MAN," Lukaku concluded, emphasizing his coming of age.

In eight seasons with Chelsea, Didier Drogba made a total of 341 appearances scoring 157 goals. Drogba was already 26 years old when he arrived at Stamford Bridge. With youth on his side, and given the opportunity, Romelu Lukaku can carve out a record-breaking career in SW6 and become a true untouchable.

"If you're good enough, you're old enough," is a familiar expression in the world of football - and boy-to-man does Lukaku look good. Chelsea face three Asian scratch sides over the coming week and Mourinho may already have decided it's time to unleash the beast.