Transfer to-do list for Europe's big guns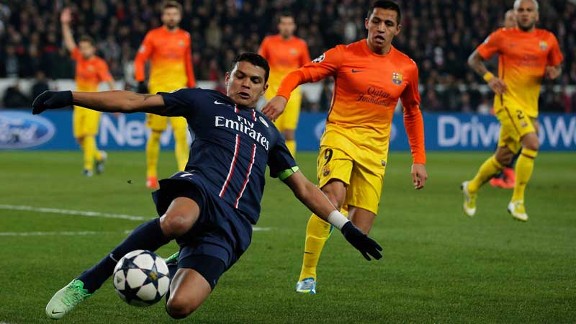 AllsportBarcelona failed to land Thiago Silva and still need a centre back.
Each May, at the better-run clubs in Europe, folks sit down and figure out their "to-do" list for the summer. There are contracts to renew (or not), players to sign and players to sell. Lists of targets are drawn up with contingency plans if you don't get your first choice. It's a moveable feast, of course, because, at the same time, you may lose a player you weren't planning to sell or indeed find you're keeping a guy you were hoping to shift.

Yet there is one thing that -- at least on paper -- most agree on: It's best to get your business done early. Sometimes it can't be done, because of force majeure. You may not have the cash available. You may sense that you can cut a better deal if you wait. Players might get injured. But still, nailing down your signings -- especially the stars, especially those in key positions who require more time to fit in tactically and build chemistry -- by the end of July is everyone's objective. (And the guys in the commercial department love it too, because it means they can use the new star to drive sponsorships and season-ticket sales.)

The transfer window shuts in five days and a number of clubs simply don't look complete at this stage. For some, it's a situation beyond their control. For others, it's poor planning. For others still, it's a calculated gamble. Here's a rundown of some of Europe's bigger Champions League clubs and what might happen between now and Monday night.

Real Madrid
The Gareth Bale transfer rumbles on and may or may not get done soon. Leave aside the fee and the implications for a minute, and ask yourself whether this is really a priority. Right now, Carlo Ancelotti has two strikers on his books. One is Karim Benzema, who has blown hot and cold and still divides the public at the Bernabeu. The other is Alvaro Morata, who is 20 years old and has started just five top-flight games in his career. With Cristiano Ronaldo having stated multiple times that he would rather not play up front, a centre forward should be a priority.

Real could also use some help in the middle of the park, given that Xabi Alonso is out until January. The squad is simply short on bodies in defensive midfield: Sami Khedira has had a tough preseason, Casemiro is still hit or miss, and Asier Illarramendi has just arrived and the plan with him was always to bring him along slowly.

And of course rumbling in the background, as ever, is Ronaldo's contract renewal. His deal expires in June 2015; we're nearing the witching hour where all the leverage moves from club to player (18 months to go or so).

Barcelona
After much talk of Marquinhos, Thiago Silva, Daniel Agger, David Luiz, etc., the trail leading to a central defender seems to have gone cold. And that could be a problem. Carles Puyol is 35 years old and injured; any minutes he gives you on the pitch are a bonus. Javier Mascherano is a viable emergency centre half but given his size really isn't an ideal option to partner Gerard Pique. Alex Song has shown -- again -- that he's a credible alternative in midfield, less so at the back. Even if you think Marc Bartra is ready to step up -- he's only 22 years old and has also had injury issues -- Barcelona could use a specialist in that role.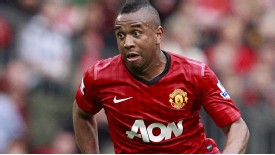 PA PhotosPlayers like Anderson need to be shipped out if David Moyes does not intend to give them much playing time at Manchester United.
Manchester United
Whatever ends up happening with Wayne Rooney, the club's summertime pursuit of targets in central midfield -- first Thiago Alcantara, then Cesc Fabregas and most recently Marouane Fellaini -- makes it obvious where David Moyes sees a hole to fill.

It might also make sense to try to shift some of the many squad players on decent wages before their transfer value plummets further. Sir Alex Ferguson carried a big squad because he rotated heavily in certain positions. David Moyes' history suggests he'll do otherwise. And if that's the case, there really isn't much need to keep guys like Nani and Anderson. Both earn good salaries, both are nearing the ends of their contracts (Anderson's runs out in 2015; Nani becomes a free agent this June). Neither played very much last year and there's enough depth in the side that you can let them go.

Manchester City
The rule of thumb is that a Champions League contender should have four centre backs on their books. City have just that, but two of them are Micah Richards and Joleon Lescott. The former hasn't shown any kind of durability over the past four years -- last season he missed six months through injury -- and is injured again; the latter is 31 years old and sometimes looks overmatched. Unless Manuel Pellegrini has seen enough of Richards to convince himself that he'll be fit and able to contribute, this is one area where they may want to pick someone up. Otherwise you'll have more situations in which Javi Garcia has to line up at centre back, and a guy who is barely six feet tall and not a great leaper isn't a good idea in the Premier League. (Yaya Toure, of course, won a Champions League at centre half but apparently he doesn't want to fill in at the back.)

Arsenal
Here it's pretty much a blank slate. The one type of player you'd think the Gunners had in ample supply was the small, talented, ball-playing central midfielder (Jack Wilshere, Mikel Arteta, Santi Cazorla) but that's exactly who they bid for (Yohan Cabaye).

Arsene Wenger's movements this summer suggest the arrival of a striker and/or a holding midfielder. If a forward does come in, ideally it will be someone who can operate both wide and centrally, because it would be a shame to dump Olivier Giroud just as he's showing his productivity. Arsenal haven't had a credible midfield enforcer since Gilberto Silva, which funnily enough is the last time they won a trophy.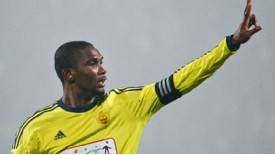 GettyImagesSamuel Eto'o could be the answer as Jose Mourinho's searches for a new striker.
Chelsea
Jose Mourinho appears determined to land a striker (whether Rooney or Samuel Eto'o or someone else). If that's the case, there will be work to do to shed players. If a front man comes in, you're not going to carry four strikers, which means someone will go (Romelu Lukaku on loan or Demba Ba, since Fernando Torres' wages make him nearly impossible to move). Mourinho insists Juan Mata won't be sold -- though he did speak cryptically about players being "loaned" -- we'll see what happens, but six attacking midfielders (all of them internationals, all on big contracts, all expecting playing time) seems too many.

Milan
Now that Adem Ljajic has signed for Roma, they still hope to get Keisuke Honda, either in January, when his contract expires, or by Monday, if they can work a deal. Ideally, they'd shift some of the highly paid dead weight in their squad -- Robinho? -- but don't hold your breath. A bigger priority should be strengthening central defence. They got away with the Philippe Mexes-Cristian Zapata partnership late last season, but they really could use an upgrade. Particularly since the alternatives -- the oft-injured Daniele Bonera and Matias Silvestre, rooted to the Inter bench last year -- aren't exactly inspiring.

The rest
Generally speaking, Europe's other big boys -- Bayern, Juventus, Paris Saint-Germain, Atletico Madrid, Napoli and Borussia Dortmund -- are fairly well settled and got their business done early. Their summer activity was rather textbook. While obviously you can debate the wisdom of certain signings, at least their squads look balanced and complete, without any major issues.