Group B: Madrid and Juve to fight for supremacy
More previews: Group A -- Group C -- Group D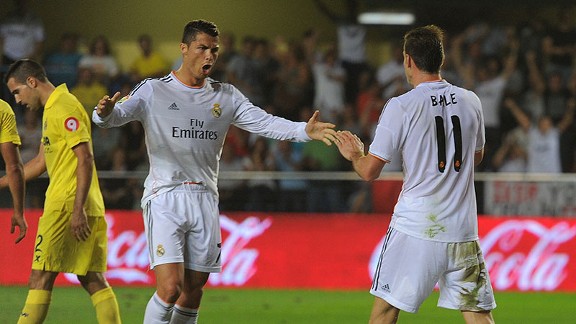 GettyImagesCan Gareth Bale and Cristiano Ronaldo shoot Real Madrid to glory?
Real Madrid (By Dermot Corrigan)

The team: Real Madrid's often-recalled status as the best club of the 20th century is mostly based on their European Cup record, and particularly their victories in the first five competitions until 1960. But since Zinedine Zidane inspired a ninth trophy in 2001-02, their record in Europe has been less than glorious.

NEW: Champions League fantasy
PLAY: Champions League predictor

Jose Mourinho's three seasons at Madrid were ultimately seen as a failure in Spain mostly because, although he managed to temporarily knock Barca off their La Liga perch, he could oversee only three successive semifinal exits in Europe.

Mourinho claimed that as a step forward, given that Madrid had fallen in the last 16 for five years in a row before he arrived, but even he was unlikely to have been satisfied.

Pundits in Spain and elsewhere put his failures down to an obsession at Madrid with beating Barcelona. That led the Special One to build a counterattacking team that was outclassed by Bayern Munich and Borussia Dortmund in the past two campaigns.

New coach Carlo Ancelotti has already introduced a more patient, possession-focused style, which may perhaps be more suited to taking on fellow European giants but at first glance does not appear to fit with the €101 million arrival of Gareth Bale from Tottenham and the controversial sale of Mesut Ozil to Arsenal.

A favourable-looking group draw should, however, give Ancelotti time to get his team to gel. While club figures have been keen to be respectful toward Galatasaray and FC Copenhagen, the focus is already on back-to-back games against Serie A champions Juventus. These clashes should give an idea of how the new, more thoughtful, Madrid are shaping up.

Star man -- Cristiano Ronaldo: Whether or not Bale has taken his place as the world's most expensive footballer, Ronaldo remains the main man at the Bernabeu and will be key to Madrid's chances in the competition this season.

He was the competition's top scorer last season, with 12 goals in 12 games, and has scored 35 times in 40 Champions League appearances for Madrid. Whether the Portugal captain, 28, can improve on this phenomenal rate with Ancelotti having moved him to a more central attacking role will be one of the more intriguing storylines to follow during the group stages.

It should also be interesting to see how the coach introduces young attackers Alvaro Morata, 21, and Jese Rodriguez, 20. Given that Karim Benzema is now Madrid's only out-and-out centre-forward, both might get a chance to impress, especially if the club secure qualification with matches to spare.

Verdict: It remains all about La Decima at Madrid, with Ancelotti mentioning it at his first press conference in July, and even Bale making obligatory references to ending the 11 years of waiting whenever he speaks in public.

Ancelotti has shown he can win the trophy before, as both a player and manager at Milan, and has the squad to go further than Mourinho managed. So maybe, just maybe, this could be the year La Decima finally arrives at the Bernabeu.

Juventus (By Ben Gladwell)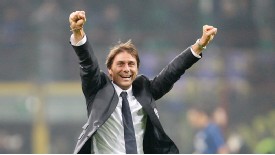 APExpectations are high for Juventus and their manager Antonio Conte.
The team: Coach Antonio Conte did not grow tired of repeating where the Bianconeri had come from during last season's first Champions League campaign since 2009-10. The 1996 Champions League winners, finalists in the two subsequent seasons, finished seventh in Serie A in two straight seasons before Conte took charge, leading them to back-to-back titles but claiming to have done so prematurely.

His plan upon arrival was to return to the zenith of Italian football within three years and challenge in Europe within five. Reaching the quarterfinals last season, where they were easily beaten by eventual winners Bayern Munich, was a major coup for a club ahead of their own agenda.

However, expectations are rising, fuelled by the triple swoop for Carlos Tevez, Fernando Llorente and Angelo Ogbonna in the summer, and many feel the time has now come for the glorious '90s to return to Turin. Conte may try to keep a low profile, but he is not kidding anybody. He was part of the club's last Champions League-winning side and knows more than anybody what success in Europe would mean. Everything is being geared toward improving on last season's charge to the last eight.

Another of Conte's bugbears last season was the lack of quality in his attack. He rotated Mirko Vucinic, Fabio Quagliarella, Alessandro Matri, Sebastian Giovinco enough to make anybody go dizzy, without finding the right recipe. In fact, last season's top scorer was midfielder Arturo Vidal, which says it all and explains why Tevez and Llorente were made priorities.

With the emergence of midfielder Paul Pogba to go with the increased threat posed by Vidal, and Andrea Pirlo continuing to thrive, the core of the Juve side has rarely been stronger -- at least not since the likes of Michel Platini, Didier Deschamps and Zinedine Zidane graced the Turin stage.

Star man -- Arturo Vidal: Top scorer last season with 15 goals, the former Bayer Leverkusen attacking midfielder is growing into one of Serie A's most dangerous players, while the Chilean's three goals in the Champions League suggest Europe should also be fearful of him. Although he may be permitted to shoulder less of the goal-scoring responsibility this season following the arrival of Carlos Tevez, this could help him become even more prolific as opposition defenders switch their focus to the Argentine and leave him more space.

Verdict: As can also be said of Juve's Serie A rivals Napoli and AC Milan, much of their destiny in Europe this season depends on the draw. Coming through a group that includes Copenhagen and Galatasaray should not cause too much concern, while they can also rival Real Madrid for top spot -- but their destiny then depends on the balls in a bowl in Nyon.

Of Italy's three European representatives, they arguably have the best chance -- but last season's defeat to Bayern revealed a gap that one year is not going to reduce. There remain five or six better clubs than Juve (Bayern, Dortmund, Real Madrid, Barcelona, Manchester United and perhaps Chelsea), and the longer they can stay away from those sides, the further their Champions League campaign can go.

Galatasaray (By Miguel Delaney)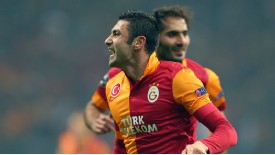 APBurak Yilmaz will be a threat for Galatasaray.
The team: Last season's campaign did not just see Galatasaray match their best performance in the Champions League and European Cup -- reaching the quarterfinals for the fourth time, it also marked another step in the club's rebirth.

That began in 2011, just as the balance of power in Turkey seemed to be definitively tilting, with Galatasaray having gone three years without a trophy and seen Fenerbahce overtake them on the international stage.

A place in the last eight of last season's Champions League illustrates their rise. Unal Aysal was elected president at the end of the 2010-11 season and immediately set about clearing the club's staggering debts, successfully restructuring their finances to the point they are now among the 30 most valuable clubs in the world and can afford the likes of Wesley Sneijder and Didier Drogba.

Galatasaray, however, are more than just another newly-rich force. Aysal made changes to the hierarchy of the club, appointing legends such as Hasan Sas and Umit Davala to coaching roles. Fatih Terim, who guided Galatasaray to their only continental triumph in the 2000 Uefa Cup, is back for his third managerial spell, and the former Milan boss has crafted a side that plays a possession game with plenty of force. The chaotic quarterfinal against Real Madrid last season was an illustration of their ability to give any side a game.

Star man -- Burak Yilmaz:
The Turkish striker is being courted by a number of clubs. Chelsea are understood to have considered a move for him in the summer, and it's not hard to see why. The 28-year-old has hit 69 goals in 86 games over the past two years, with eight coming in last season's Champions League.

Verdict: Another quarterfinal will be hugely complicated given the quality of this group, although Galatasaray have the potential to cause both Juventus and Real Madrid a fair few problems. A third-place finish and a tilt at the Europa League is more realistic.

FC Copenhagen (By Kevin Palmer)


PA PhotosStale Solbakken has a tough task to guide FC Copenhagen out of Group B.
The team: Former Norway international Stale Solbakken spent his final season as a player with FC Copenhagen, but in March 2001 his career came to an end when he suffered a heart attack during a training session. He was pronounced dead shortly after falling ill but, after being revived in the ambulance, made a remarkable recovery and decided to go back to the game he loves.

Moving into the high-pressure atmosphere of coaching may not have seemed like a wise move for a man with a heart condition, but Solbakken has proven to be a fine tactician at Copenhagen, winning five Danish titles and bouncing back from morale-sapping spells in charge of Cologne in the Bundesliga and Wolves in the English Championship.

But losing star striker Andreas Cornelius to Cardiff City in the summer was a big blow, with the goals provided by the 20-year-old a vital component of their title triumph last season. The club have invested the money they received in young players including striker Marvin Pourie, and experience in the shape of veteran defender Olof Mellberg.

Copenhagen reached the last 16 in 2011, and will look to replicate that success this season by being tough to beat. Solbakken is a devotee of 4-4-2 and will look to hit high-profile opponents on the break.

Star man -- Marvin Pourie: A summer signing from Silkeborg, this rising star of German football is getting his chance to confirm that he is ready to perform on the Champions League stage. Still only 22, he was on the books of both Borussia Dortmund and Liverpool in his youth but signed his first professional contract with Schalke in 2009. However, first-team chances were limited and, after several loan moves, he joined Silkeborg in 2011 and scored plenty of goals in the Danish league.

That convinced FC Copenhagen to sign him up for their Champions League campaign, and this well-travelled striker needs to settle down and prove that his potential can be converted into success.

Verdict: A place in the Europa League is their most realistic ambition after being thrown into a demanding group. Their best hope of achieving that goal would be to get the better of Galatasaray -- but they are tipped to finish bottom of Group B for a reason.

More previews: Group A -- Group C -- Group D