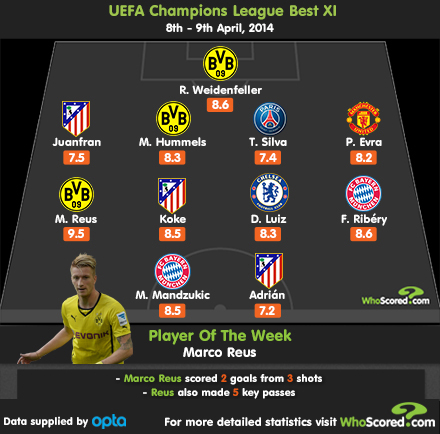 Other / WhoScored.comDortmund have done well this week, despite crashing out.
Dramatic midweek matches are a fixture in the Champions League's latter stages these days and this week's round of quarterfinal clashes duly delivered. Chelsea summoned the spirit of 2012 to overturn a two-goal first-leg deficit and progress to Jose Mourinho's eighth Champions League semifinal in the last 10 years, while Atletico Madrid continued their astounding season by finally beating Barcelona at the fifth attempt.

The standout performers generally saw their teams through to the next round, and here they are amalgamated into WhoScored. Continue Reading...