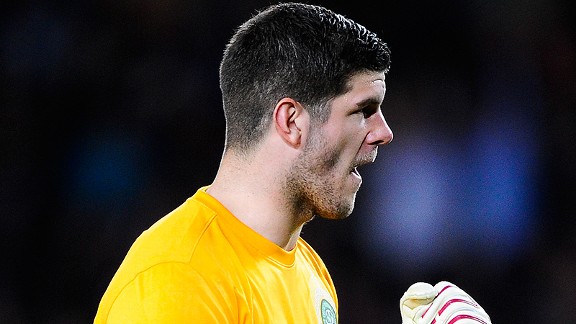 David Ramos/Getty ImagesSelling goalkeeper Fraser Forster may be good business for Celtic, but they need good signings to offset the loss.
We knew it would happen -- no one was really surprised the Celtic board sold off some of the club's top players as the likes of Gary Hooper, Victor Wanyama and Kelvin Wilson moved south. Now it seems that Benfica are targeting keeper Fraser Forster following his performances in the Champions League last season, with the Parkhead side reportedly placing a 10-million-euro pricetag on the English shot-stopper.

If Forster does make the move to Portugal, then the spine of last season's team will have been sold off for just under 30 million pounds. Continue Reading...