Cardiff City season preview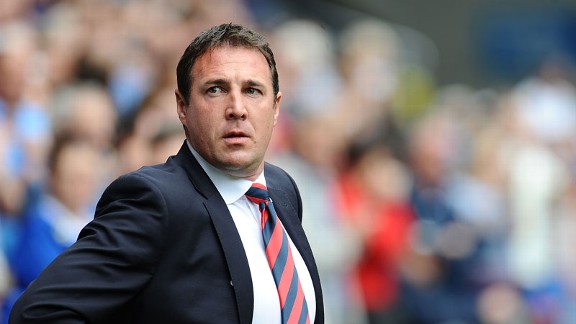 AllsportMalky Mackay took Cardiff City up as Championship title winners.
What's changed since last season?
What hasn't changed? The step up to the Premier League has lifted the club to a level it hasn't experienced before. While Cardiff City has handled internationals, FA Cup finals, League Cup finals (that in itself is bonkers enough) the move to Premier League has unleashed new challenges.

The club are looking to squeeze as many extra seats in as they can. By the end of the season an extra 5,000 are planned. Initially it's several hundred dotted around any spare space currently available. The dug outs have been ripped up so new fancy sports seats can be added. The 'big screen' has been dismantled so the club can install two new big screens. These will hang from the roof at both ends of the ground.

The pitch has been re-laid, new sponsors have made their marks on the stadium and the limited TV gantry on the Ninian Stand has been replaced by a massive gantry built above the Grandstand to accommodate the world's media.


Key to this campaign?
The step up means improvements in quality need to be made throughout the football club. Players, management and staff will be expected to raise their game. A big name or quality signing may have a massive part to play in the new season but I think the key to Cardiff's success (or failure) will be the ability of the manager to handle the pressure involved in being 'Premier League': the ability to manage the ego's of the new players (something he's been brilliant at on our journey so far) and the ability to deal with the boom in media exposure (so far, Malky Mackay has been superb and has all the skills needed to be a favourite with the world's press).

Predicted finish/realistic goal
It's expected that newly promoted club's will say: "Staying up is all that matters". Finishing 17th is the target. But I think Cardiff can be better than that. Financially, out of nowhere, the club have landed on their feet.

Cardiff are being managed by the most level headed and intelligent manager the club has ever had and Bluebirds are spending to bring in quality. I don't think it's unrealistic to think Cardiff can finish in 14th place and set a foundation for a lengthy stay in the Premier League.

Make or break season for...
Cardiff have a number of players in the development squad that, if given the chance, could make a name for themselves. Because the club made such a leap to the top level I don't think a bad season will break any of the existing players. Just make them realise their level.

For new signing Andreas Cornelius from Copenhagen it's a different matter. He's come to Cardiff to prove himself as a Premier League striker. A £7.5 million price tag and an air of expectation means he has the most of any player to win or lose. Score a few goals and his stock will rise. Fail to make a name for himself and his chance of making it big at this level may have gone.

The owner, Vincent Tan Chee Yioun, is so rich that he doesn't have to worry too much. If it goes wrong he will lose a few quid. Nothing he can't make back elsewhere.

The players making the step up to Premier League level have proved themselves in the league below. So if it doesn't work out this season they can at least say they were part of a squad that won the Championship and drop back to that level.

The real winner or loser could be the manager. If he keeps Cardiff up, and with some style, Mackay will be destined for a bright future. If he sees his side hammered week after week then his value will be tarnished at Premier League level and he might have to start again in the Championship and attempt to get another promotion to rebuild his reputation.

One to watch
Kim Bo-Kyung. South Korean international. Goal scorer at the Olympics in 2012. And a fans favourite at CCS. He's been scoring goals in pre-season and has superb skill, all around awareness and ability to be a game changer. He plays wide or central midfield. He could just be a star this coming season. A player with sublime skills, not scared to tackle and with an eye for goal.