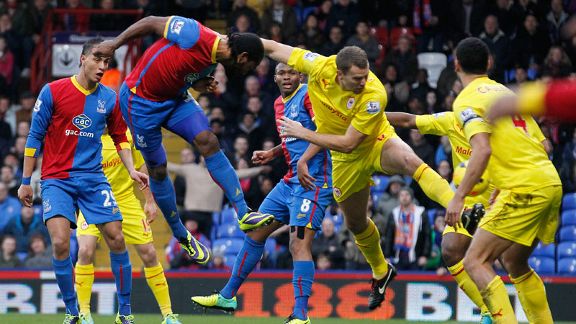 PA PhotosCrystal Palace's Cameron Jerome scores his team's first goal.
Cardiff City produced a dreadful away effort against Crystal Palace going down 2-0 in South London.

After dominating the opening two minutes, Cardiff went on to put in a performance that had "relegation favourites" written all over it. At Stoke last Wednesday Cardiff ground out a 0-0 draw and picked up a vital point. At Palace it was just a grind as The Bluebirds struggled in all areas of the pitch.

City were not unlucky, they were poor in all departments. The defence struggled to contain Cameron Jerome, the midfield could not retain quality possession and thereby deprived Fraizer Campbell of any decent service. Continue Reading...