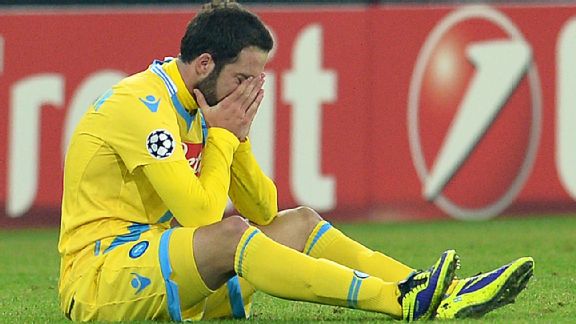 GABRIEL BOUYS/AFP/Getty ImagesOf Italy's eliminated teams, at least Napoli went out with spirit.
Tutto in un giorno. Everything in one day. Wednesday, Dec. 11, 2013, will live long in the memory. Who said the Champions League group stages were boring, all foregone conclusions bereft of drama? For each of Serie A's representatives in the competition, it all came down to this. Their fates were decided today in good and in bad, for richer and for poorer.

As final whistles were blown across the continent, the state of play was as follows: Napoli go out with their heads held high. Continue Reading...