For underachieving Schalke 04, it may be time for a complete overhaul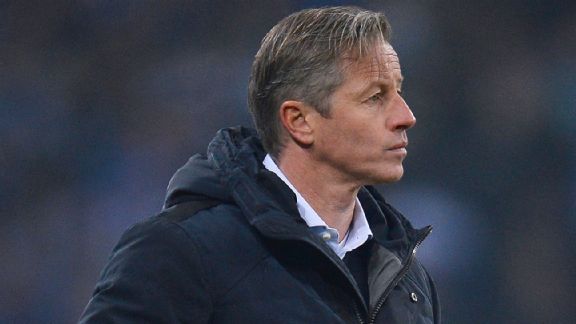 Lars Baron/Bongarts/Getty ImagesThe pressure is growing on embattled Schalke manager Jens Keller but are the team's struggles solely his fault?
Unlike his heavy metal-loving colleague at Dortmund, Jürgen Klopp, Jens Keller prefers a volume that's more easy on the ears.

He hardly raises his voice and never uses dramatic terminology, let alone expletives. It thus came as a mild shock when the Schalke 04 manager announced a "Donnerwetter," a thunderous dressing down for his players, following the 3-1 home defeat in the DFB Cup by TSG Hoffenheim on Tuesday night.

His team had played like they were "in a friendly" in the first half, scoffed the 43-year-old.

"I could have subbed ten players at the break," he added.

The Royal Blues had gone into the dressing down 3-0 down after goals from Kai Herdling, Kevin Volland and Roberto Firmino; Jefferson Farfan only managed to pull one back in the second 45 minutes.

It wasn't the worst Schalke showing in the current campaign but it was certainly the most meaningful defeat so far. Qualification for the cup final in Berlin, one of the club's targets of the season, can no longer be achieved.

Keller's anger was understandable in that sense but it also left many puzzled. Blaming your players' lack of attitude for a negative result is an extreme and risky measure, for a start, since it reflects badly on your own motivational skills and also often provokes a negative reaction inside the squad. It's a reverse-psychology trick you might be able to pull off -- once, or twice == if you're a Jose Mourinho-type coach, with a natural aura of authority and a track record of strongly backing your team in the face of public criticism.

Keller, a relative novice at this level -- his only prior experience of coaching a top team, at Stuttgart, only lasted a few months -- doesn't tick any of these boxes.

It's extremely hard to see this quiet, bookish man instill real fear into big characters like Kevin-Prince Boateng or Farfan. The suspicion must be that Keller was merely playing to the gallery when he threatened to knock a few heads together, in the mistaken belief that his critics would be impressed.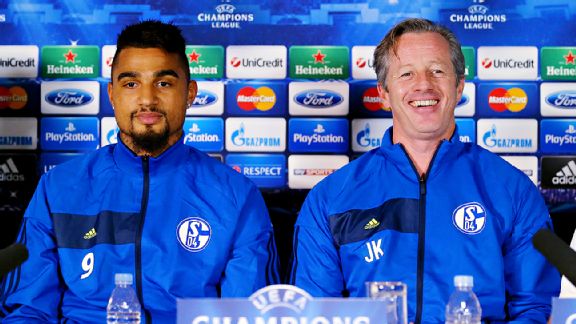 Clive Rose/Getty ImagesJens Keller's decision to publicly criticize his team's players could backfire for personalities like Kevin Prince-Boateng (r).
Blaming insufficient application of the players for defeats used to be the routine explanation in the Bundesliga up until the turn of the century but these days, it's less easy to pull the wool over the eyes of supporters and the media. Most understand that graver short-comings, at the collective, tactical level or in terms of individual deficiency, are far more significant factors.

In the context of this particular game, Keller's rebuke was ringing especially hollow.

Schalke had started well enough and created a few good chances before Herdling's lucky goal changed the course of the game. As the home side poured forward in search of an equaliser, Hoffenheim picked them off on the counter. S04 never gave up at any point, but a three goal lead for the visitors proved too big in the end. Keller seemed to realise that disconnect and also offered up the alternative of "too many individual mistakes" before admitting that finding an explanation was "incredibly difficult".

"I don't have one," Keller shrugged.

But the problem is who can explain Schlake's struggles at times? S04's general manager Horst Heldt seemed too taken aback by what he had just witnessed after the cup loss to shed further light. "Such a negative performance was not be anticipated, I've never seen something like that before," he said, "I'm thoroughly disappointed, it's a disaster."

Rather more tellingly, the 43-year-old added that his team had played "harakiri" football, "we had no protection and were naive defensively." There was "not much of a plan," he also said before insisting that "answers" needed to be found soon.

Heldt's statement could be seen as overt criticism of Keller's reign. But the former Stuttgart midfielder has been careful not to blame his coach and for good reason: appointing him was his idea a year ago.

While Schalke have since been hampered by injuries to key players like defender Kyriakos Papadopoulos and striker Klaas-Jan Huntelaar, Heldt's decision to spend 10m euros on Boateng remains a gamble with an uncertain outcome. German football is awash with rumours that the Ghanaian international was only sold by AC Milan because of a serious knee injury.

Transfer policy aside, the team have continuously regressed under the uninspired leadership of Keller. There's no sense of development, no momentum, no consistency.

"They are currently as reliable as an old car on cold winter morning: you don't know if and when (the motor) will start up," wrote German publication Süddeutsche Zeitung on Wednesday.

Schalke are treading water and are in gross danger of ruining their season before Christmas. Domestically, they need wins to make up ground behind the fourth spot and in the Champions League, anything but a win vs. FC Basel in seven days time will spell elimination.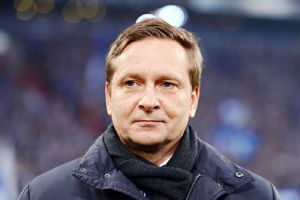 Lars Baron/Getty ImagesSchalke's general manager Horst Heldt.
Schalke's biggest problem, perhaps, is that Keller isn't totally incompetent, merely not quite good enough to get the best out of a squad that is second most expensive in the league: last season, the club spent 86m euros on their players in wages.

Keller has been under similar pressure many times before but he has always been able to buy a bit more time with a win or two. Schalke have too much quality to go too many games without decent results. A cold hard luck at the numbers show just how poor the Royal Blues have been, however: since Keller took over, they have only won 16 out of 39 games in all competitions, a paltry 41 percent. That's not nearly enough for a club that professed itself, "on the same level as Dortmund" by Hedlt not long ago.

Under Heldt and Keller, S04 are the unwitting poster-boys for a growing problem in Germany's Bundesliga: there are one of a handful of big clubs who simply waste their considerable resources. It'll be interesting to see when club boss Clemens Tonnies will wake up to that uncomfortable reality.